🇭🇰 Hong Kong
Final stop before heading home.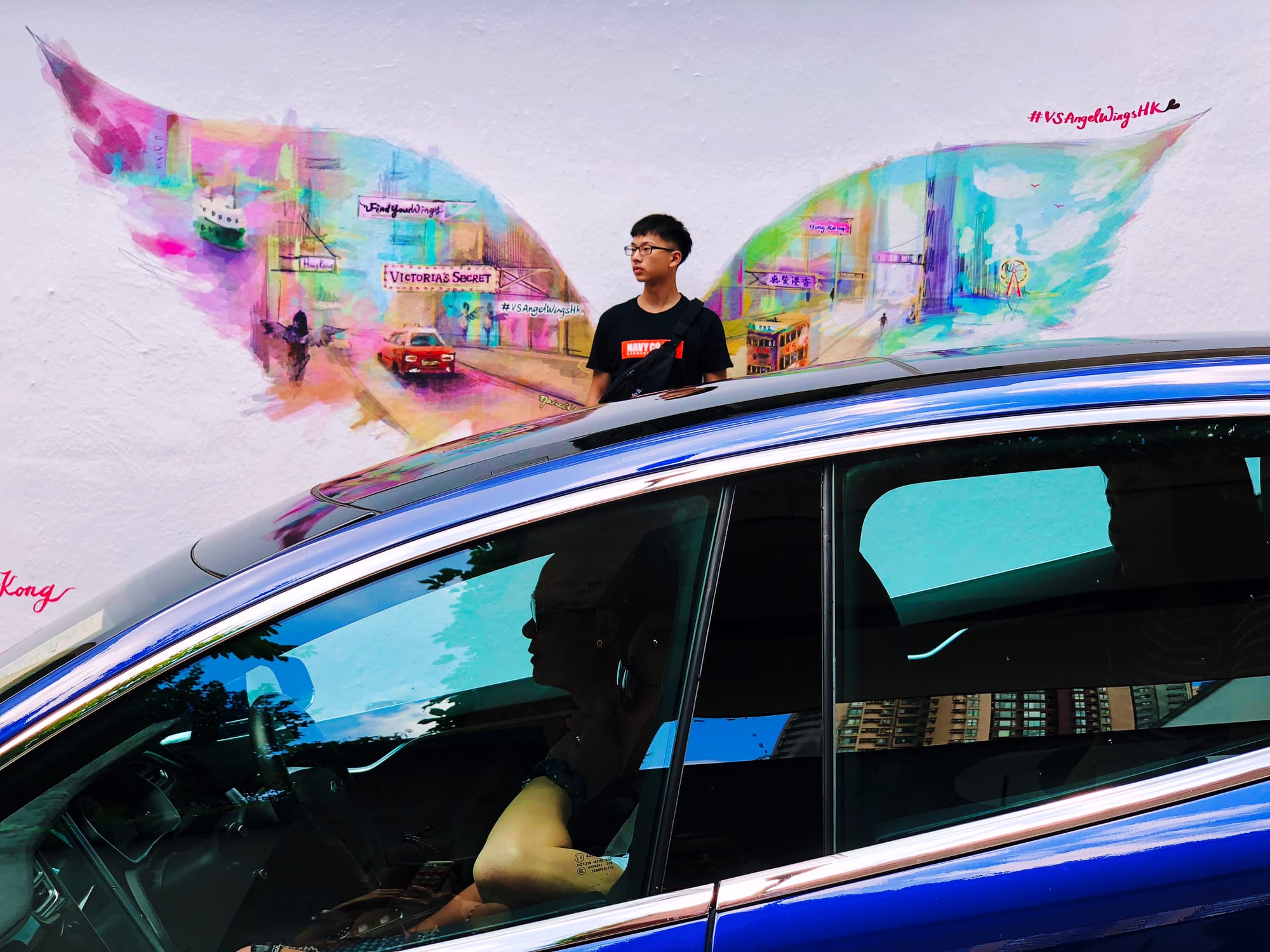 I guess everything that comes after Japan would feel less than ideal, but Hong Kong had been on my bucket list too, for decades. I had been close, once, when I spent a week or so in Macau with my brother, but only made it to the airport then. How would I find the place ? Would it live up to my expectations?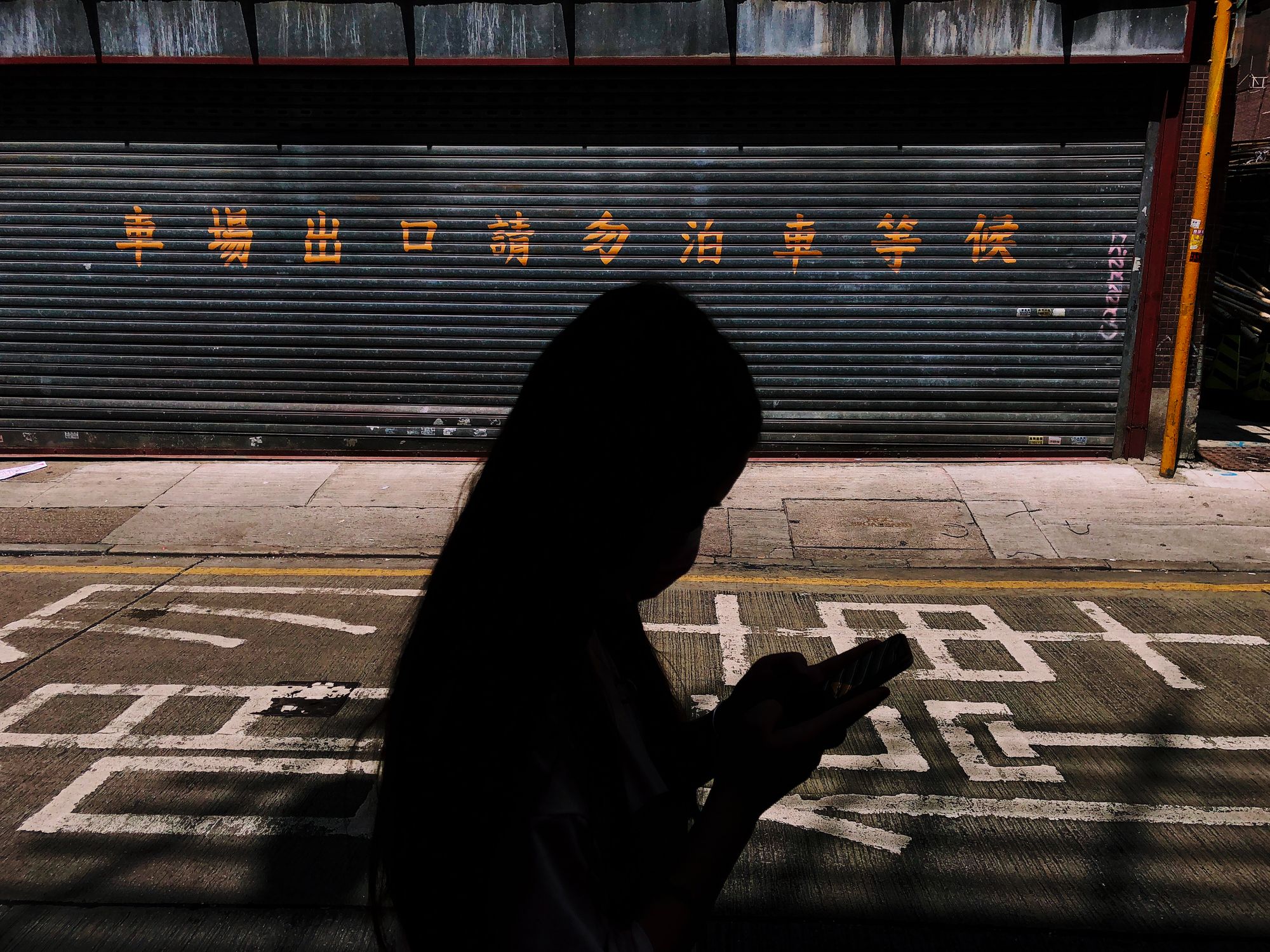 For HK, our last stop before heading back home, we picked, for the first time, an AirBnB. Dead center in the middle of Tsim Sha Tsui (TST), close to everything, and the tattoo shop where I'd get my first HK tattoo.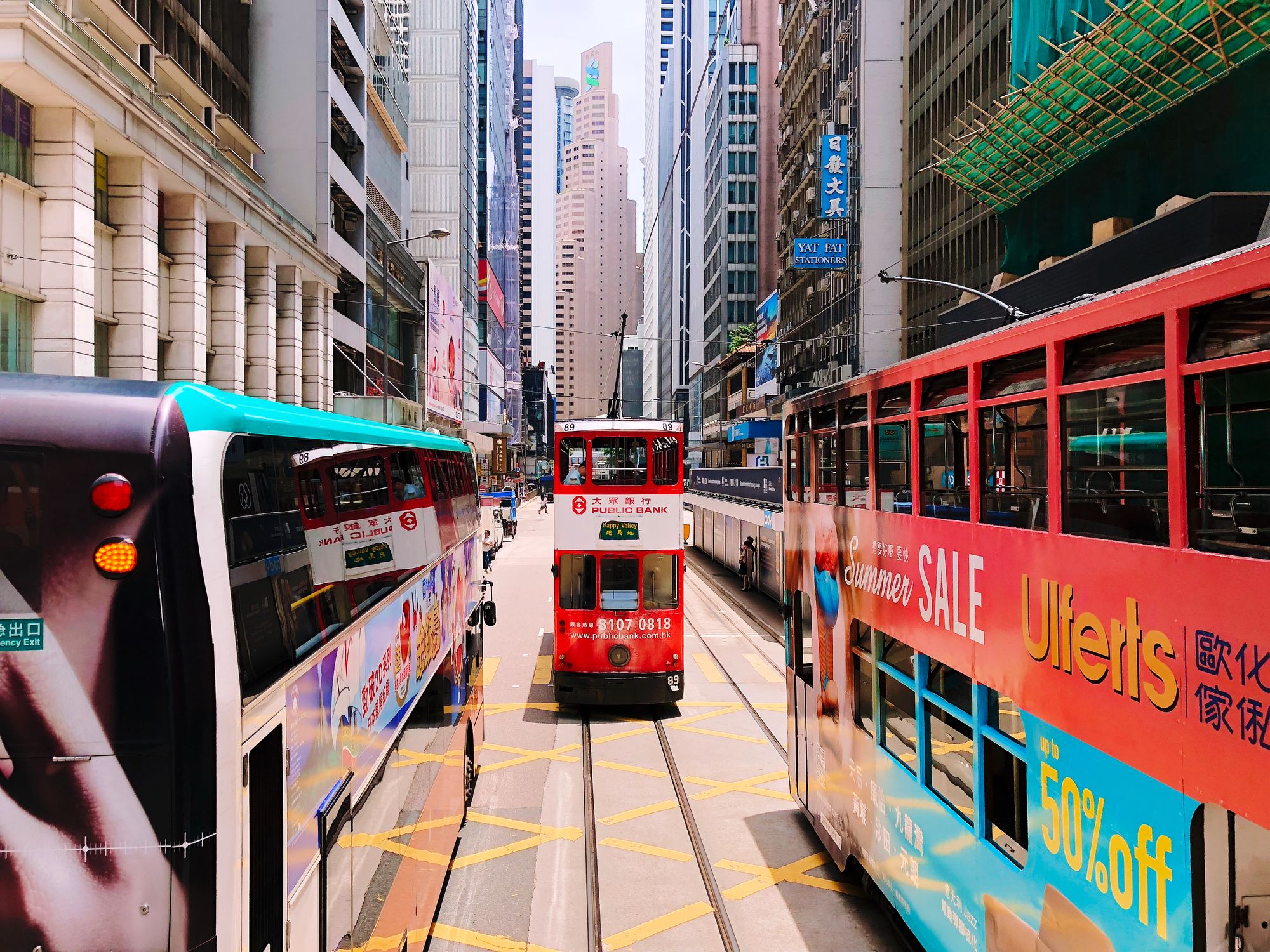 We spoke with the host well before getting to city, and she provided a ton of helpful information. The apartment was (really) small, but nicely appointed, and we enjoyed living in that building for a week. This way we really got the full HK experience. 7-Eleven just outside the building, an inner courtyard with restaurants for locals, a yummy and cheap burger joint a minute from our door, and neighbours! We had neighbours we met on the lift. I use "met" very liberally, as they were not the chatty type. Getting a "Good morning", or even a smile, out of them became a daily game.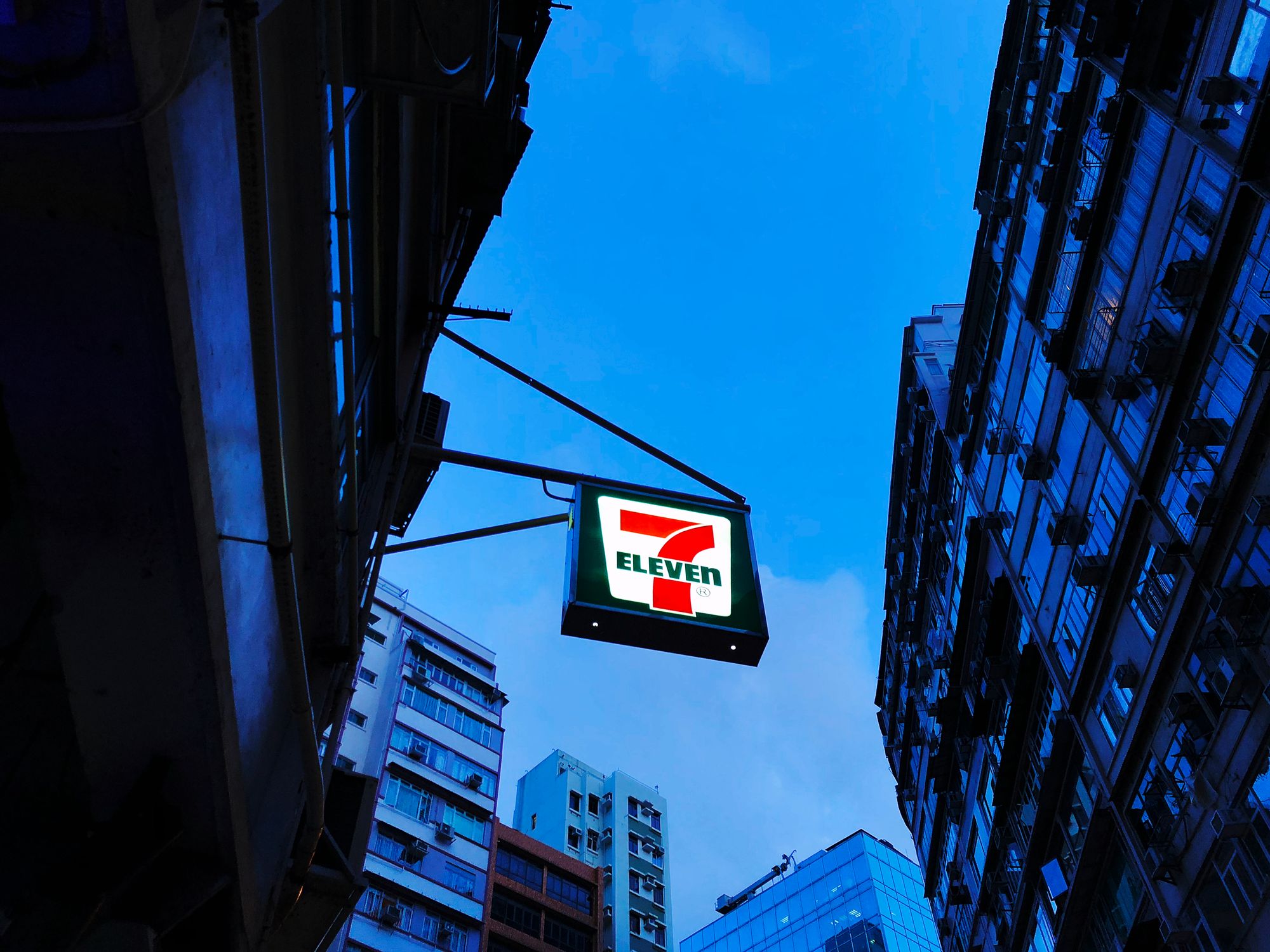 We were also pretty tired by now, months on the road will do that. We took our time, enjoying the places we visited, staying as long as we wanted in each of them. But, even so, it was never more than a week, so we moved around a bit, and thought about travel plans, airplanes, hotels often. Anyway...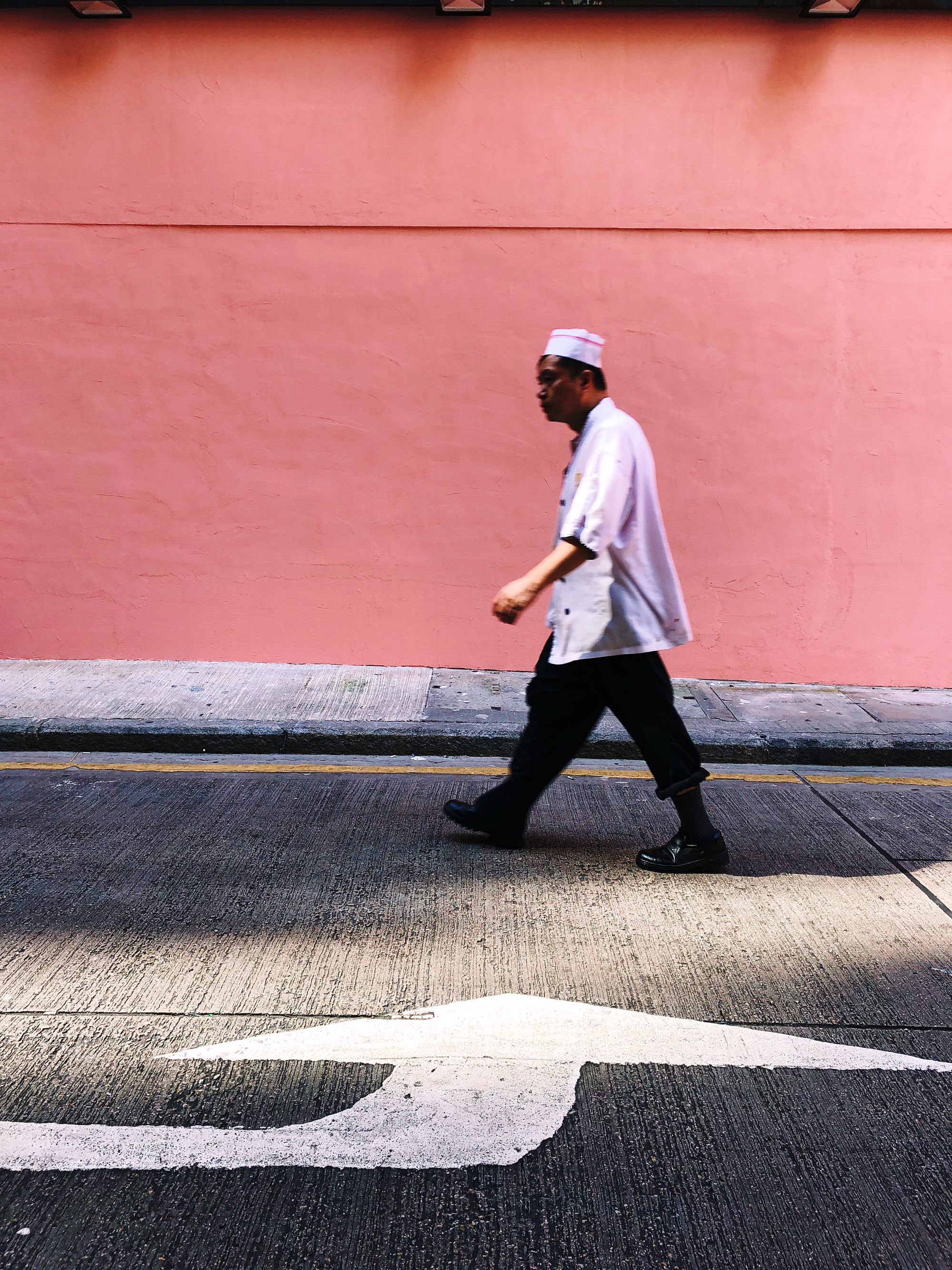 We got to HK on the flight over from Osaka, and took advantage of the free bus lines that drop tourists off at the hotels downtown. One of the stops was conveniently located close to our apartment, and we got there in no time. City exploration began right after dropping the backpacks at our apartment.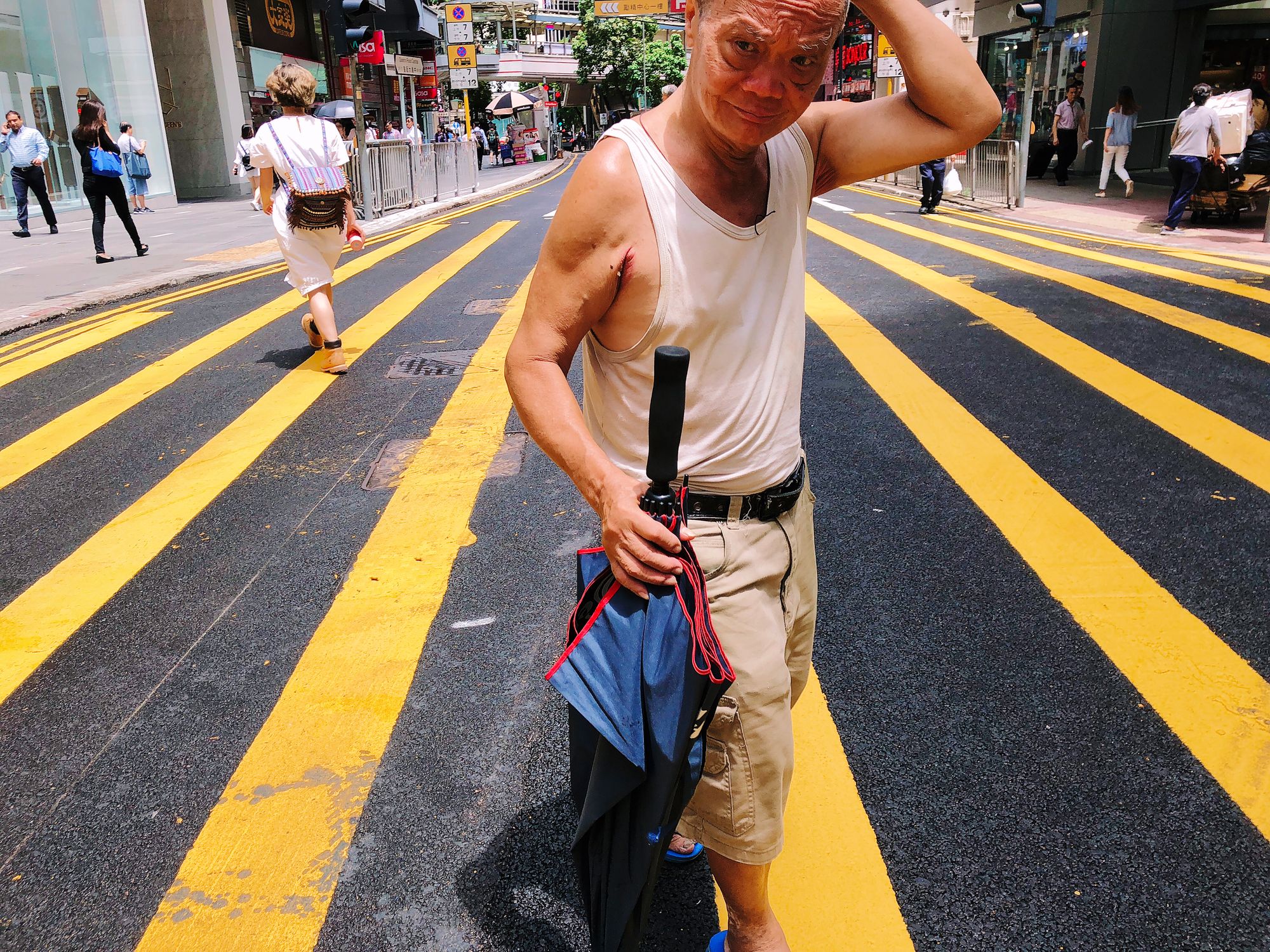 Let me start by saying that, coming from Japan, getting used to the way Hong Kongers (?) behave is quite the culture shock! Long gone is the politeness of the Japanese. No more "after you" when getting into an elevator, subway car, or shop, no more smiling 7-Eleven attendants, no more "thank you" when you're paying for something. That's all gone, most of the time. People smile a lot less too, always busy with something on their minds.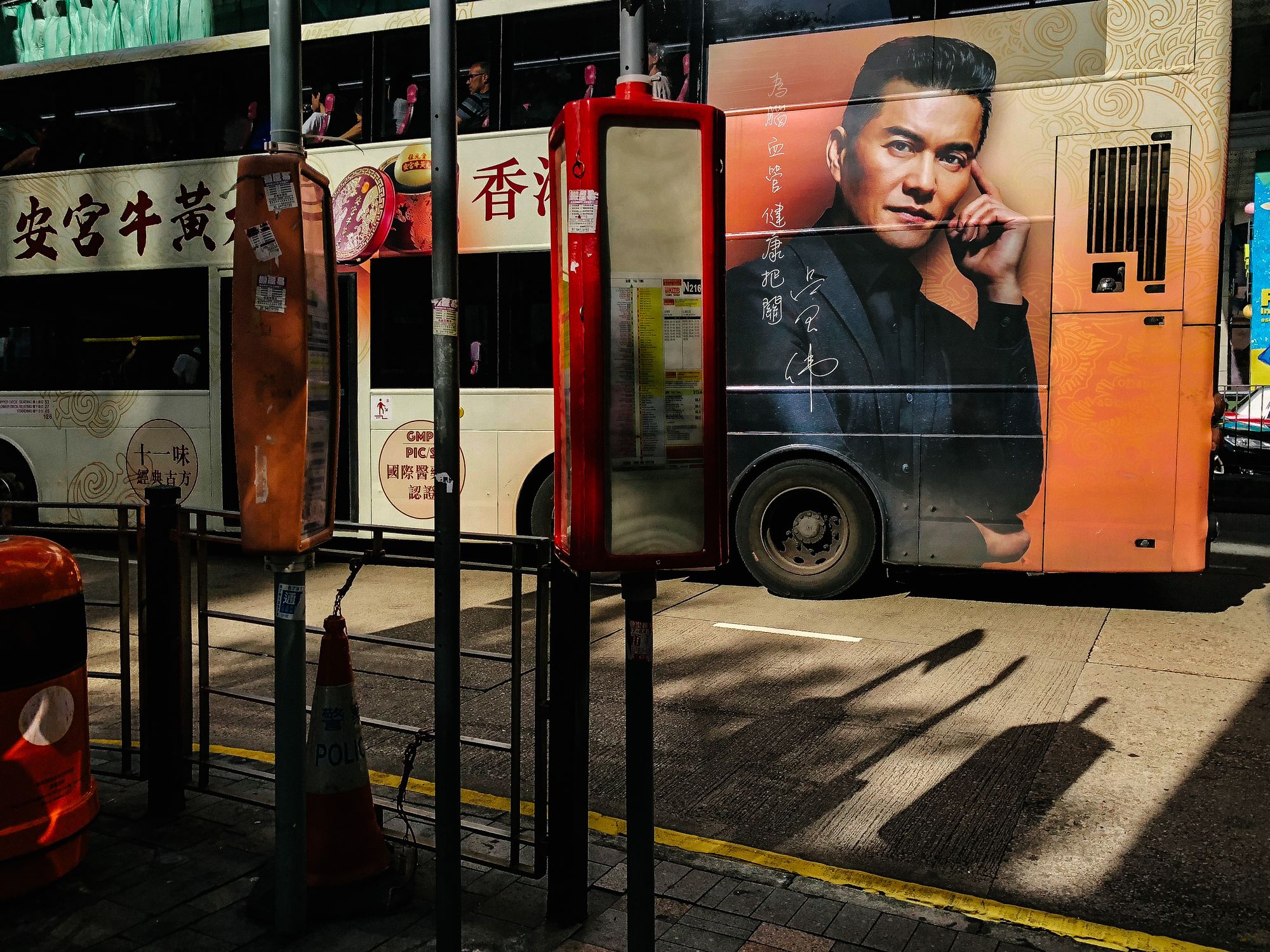 Anyway, off we went. First by ourselves, later on with a friend who lives in Macau, and another one, a Macanese who now lives in Lisbon. Both have extensive knowledge of the place. We had a blast the whole week, and walked all over the city, as usual.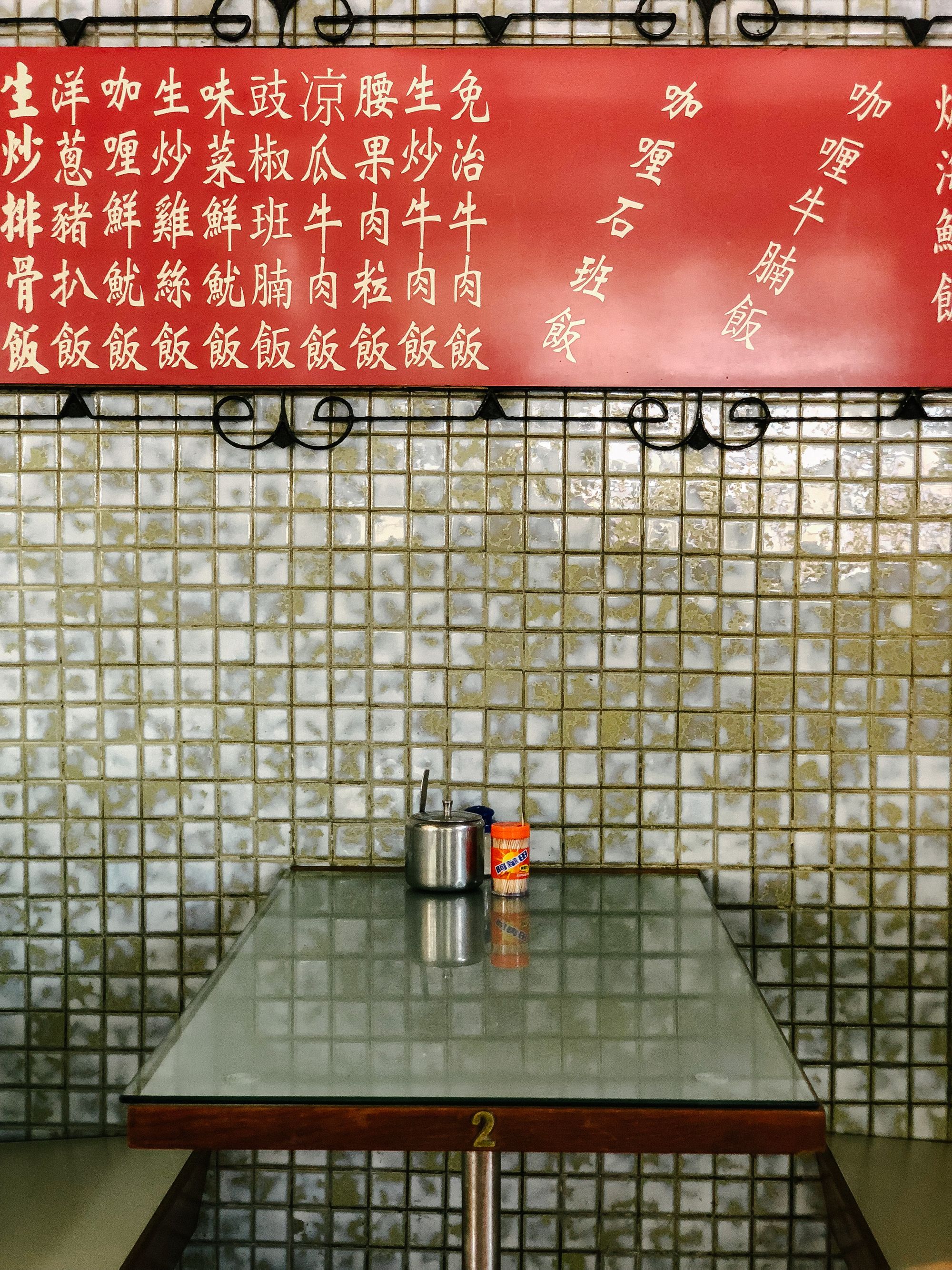 The first time we came across the Chungking Mansions was definitely a thrill! Walking downtown, close to sunset, and the building just appeared in front of us! Breakfast at the Australia Dairy Company would soon be a must, before we strolled all over for the day. We went to The Ladies Market, to Sneaker Street, Nathan Av, Kowloon, Mong Ko, places we've heard about and seen in countless HK movies, they were coming alive. True, today's HK is a world apart from those Wong Kar Wai features, but we can still dream, can't we ? Felix, the one from Macau, took us to a cafe where they shot some scenes for a movie, and the atmosphere was still there. At least we thought so.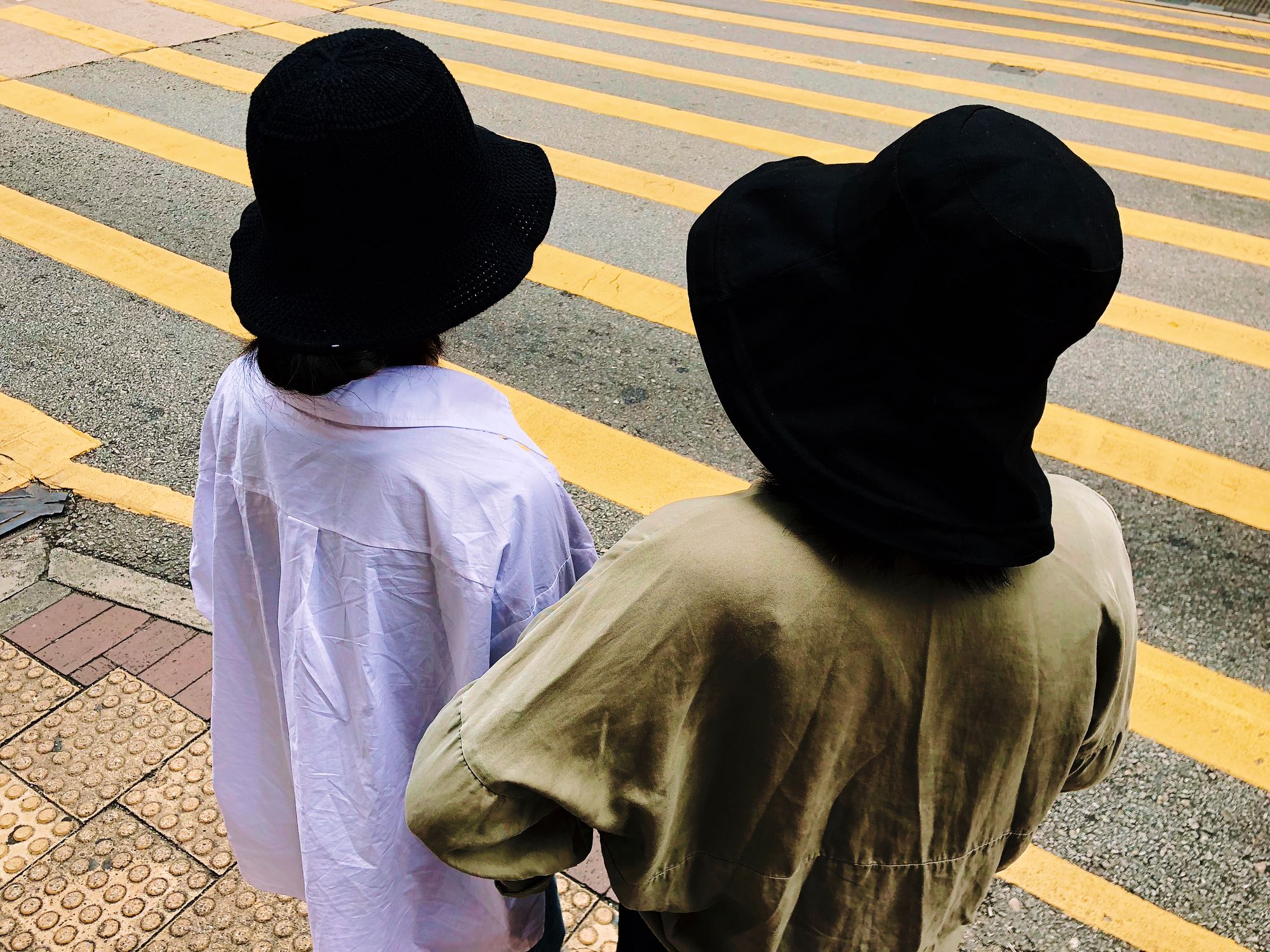 And then movieStar wanted to check a famous Instagram spot out, so off we went searching for Choi Hung Estate. Amazing how an Estate can become famous because of a social media app, but there we were too. Getting there isn't easy as well, if you don't take a taxi. There's a lot of walking involved, and not the nice kind. We're walking alongside highways here. When we finally made it there, the locals are not even amazed anymore by the number of visitors. They look at you, half asleep, and slowly direct you to the now "famous" landmark.
You go up a flight of stairs, up to the top of a garage, and there it is: the view. A row of rainbow coloured buildings, and dozens of others who had the same idea, all snapping away. We did our thing, and moved on. To a nunnery close by.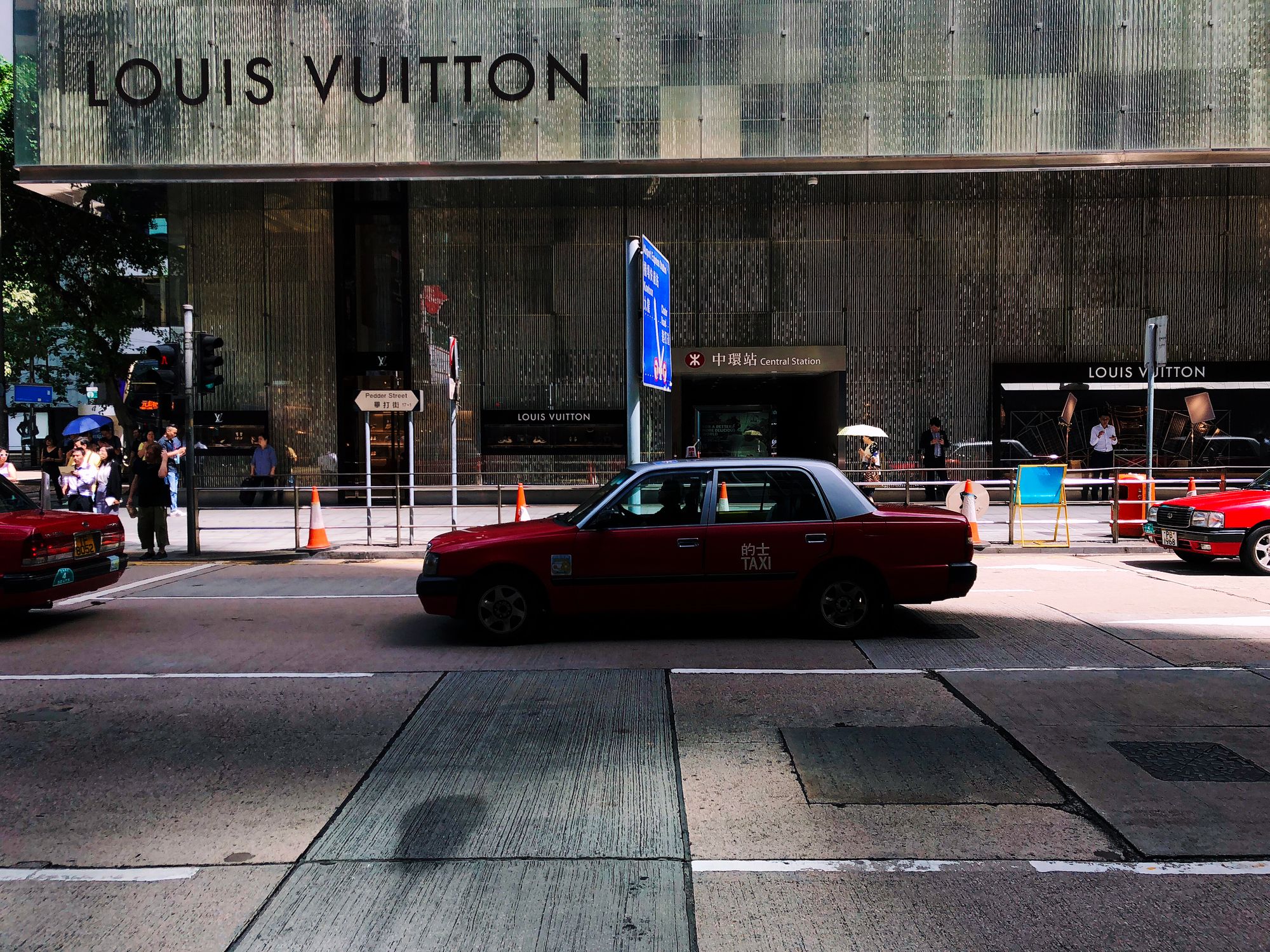 The days were slowly ticking away, time to go to the island, a short ferry trip away. We met Teresa, the Lisbon expat, for cocktails, and then wondered around. Using the giant escalator, going up elevators to lovely views, looking at all the tall buildings, and the tiny stores on the ground floor. Museums, shops, we toured the whole island.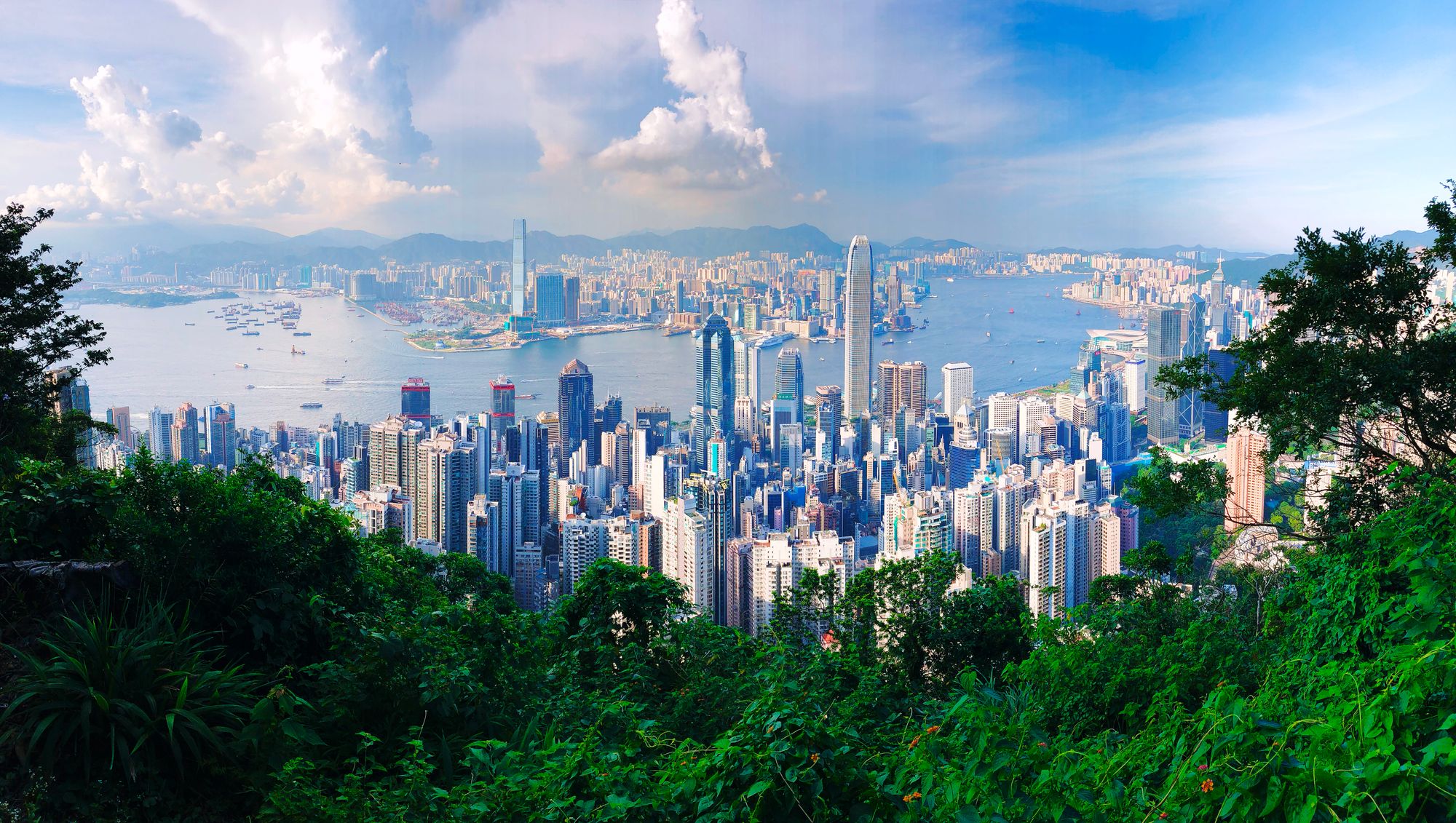 Up to The Peak! We took a taxi. It was much faster than waiting hours in line for the tram, and the drive up there is nice too, slowly going around the hundreds of bends on the road. The view from the top is well known, but awesome all the same when you get there. We stayed a while, and made our way back down to sea level.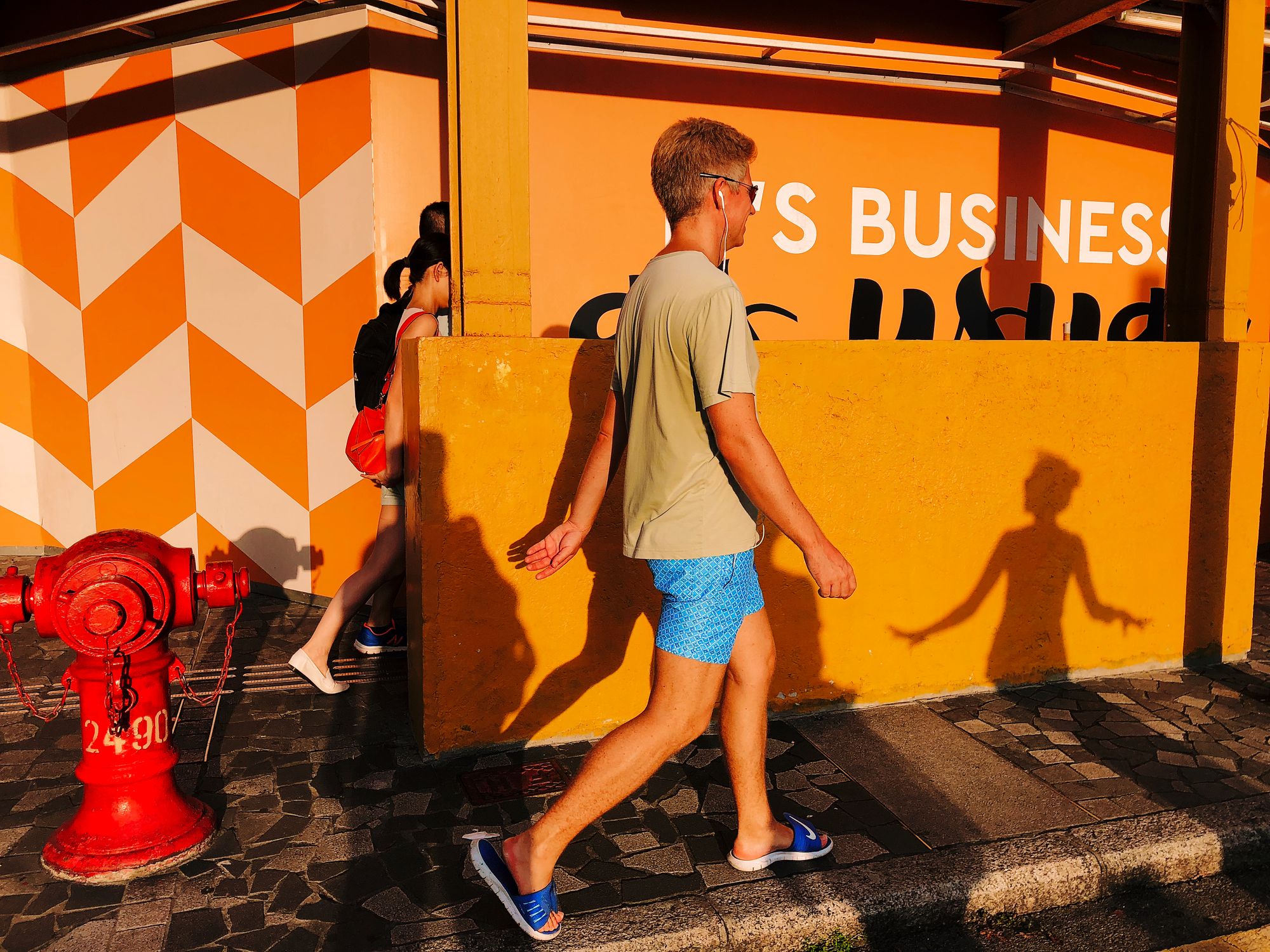 Took the ferry back to the mainland and were surprised by a group of people karaoke-ing away just outside the pier. They looked like slightly drunk commuters, and the fun they were having was inspiring. We did not sing, but movieStar danced with them, but laughed all the way home.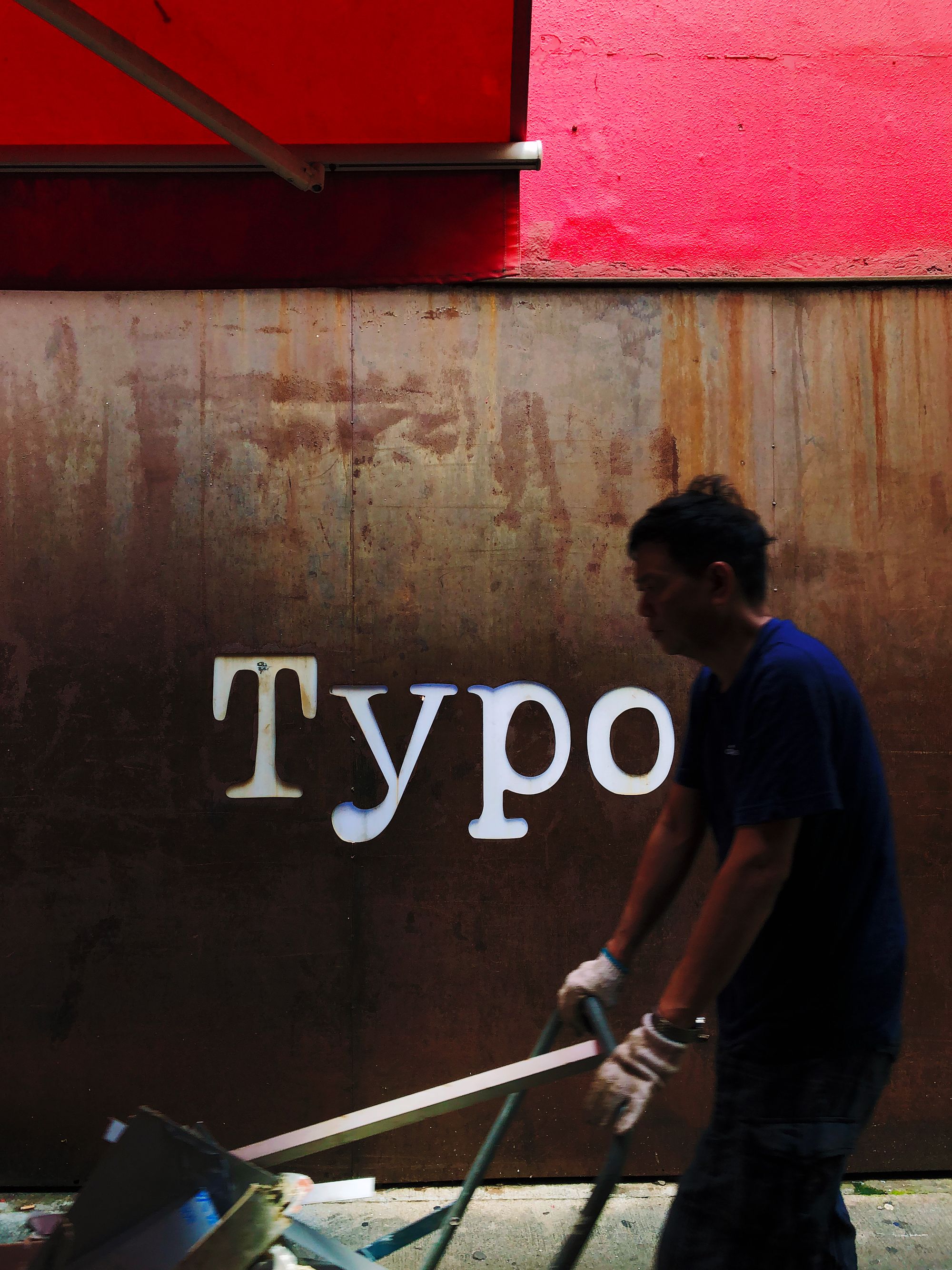 One thing that was rather disappointing was that neon is no longer the king. We could already tell by day, but the night makes it even more evident. Neon is being phased out, and new LED lights are everywhere. Ugly, not moody, as everywhere else. Sad, really.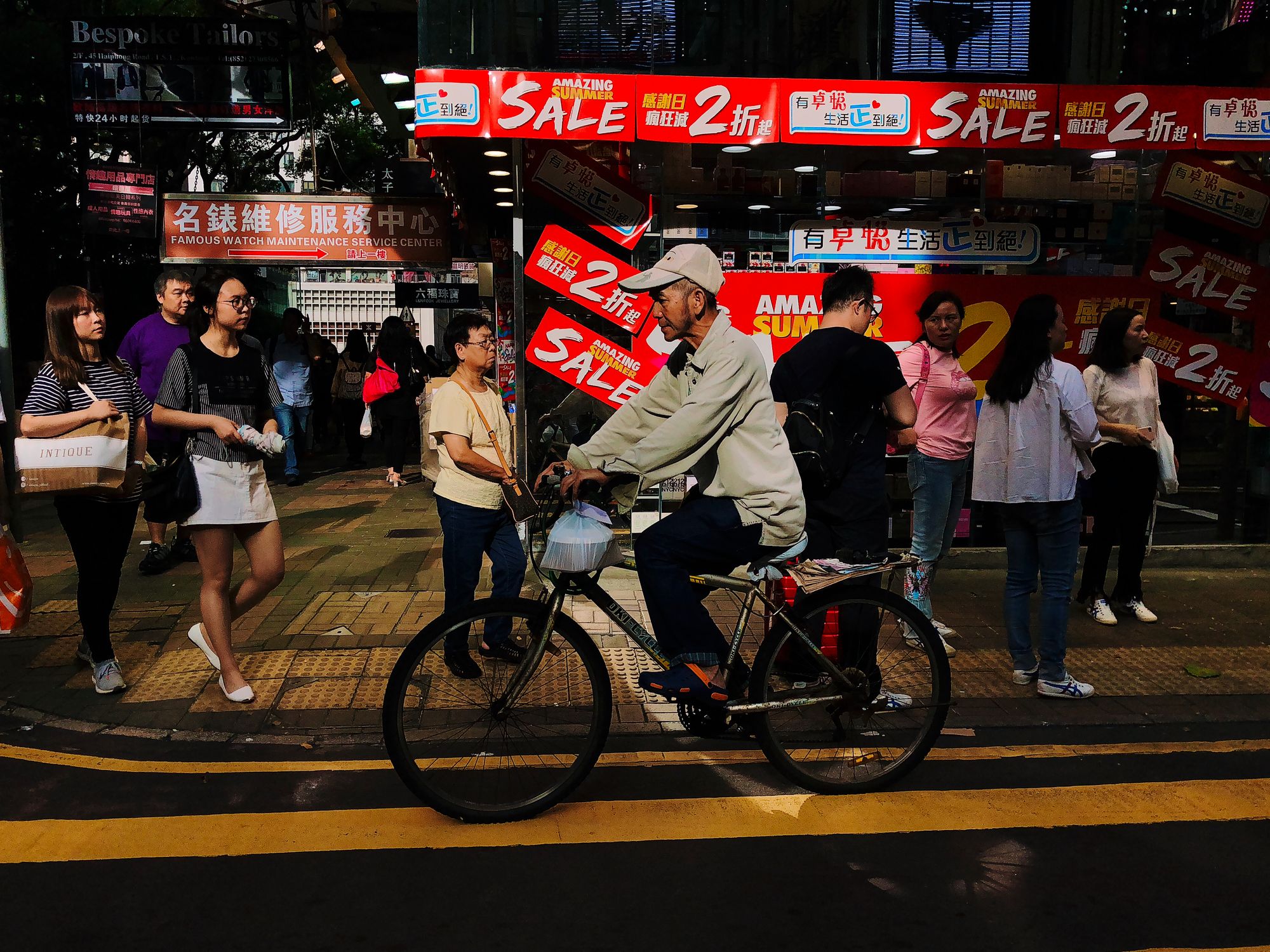 Soon it was tattoo day. I left the apartment (still no "Hello" from the neighbours), walked the 100 meters to the studio, and finally met the nice tattoo artist in person. She had been extra nice on Instagram, and I'm pleased to say she was exactly the same in person. She did her thing, I ended up with a kawaii cactus on my leg. I was happy, and had a burger on the way home.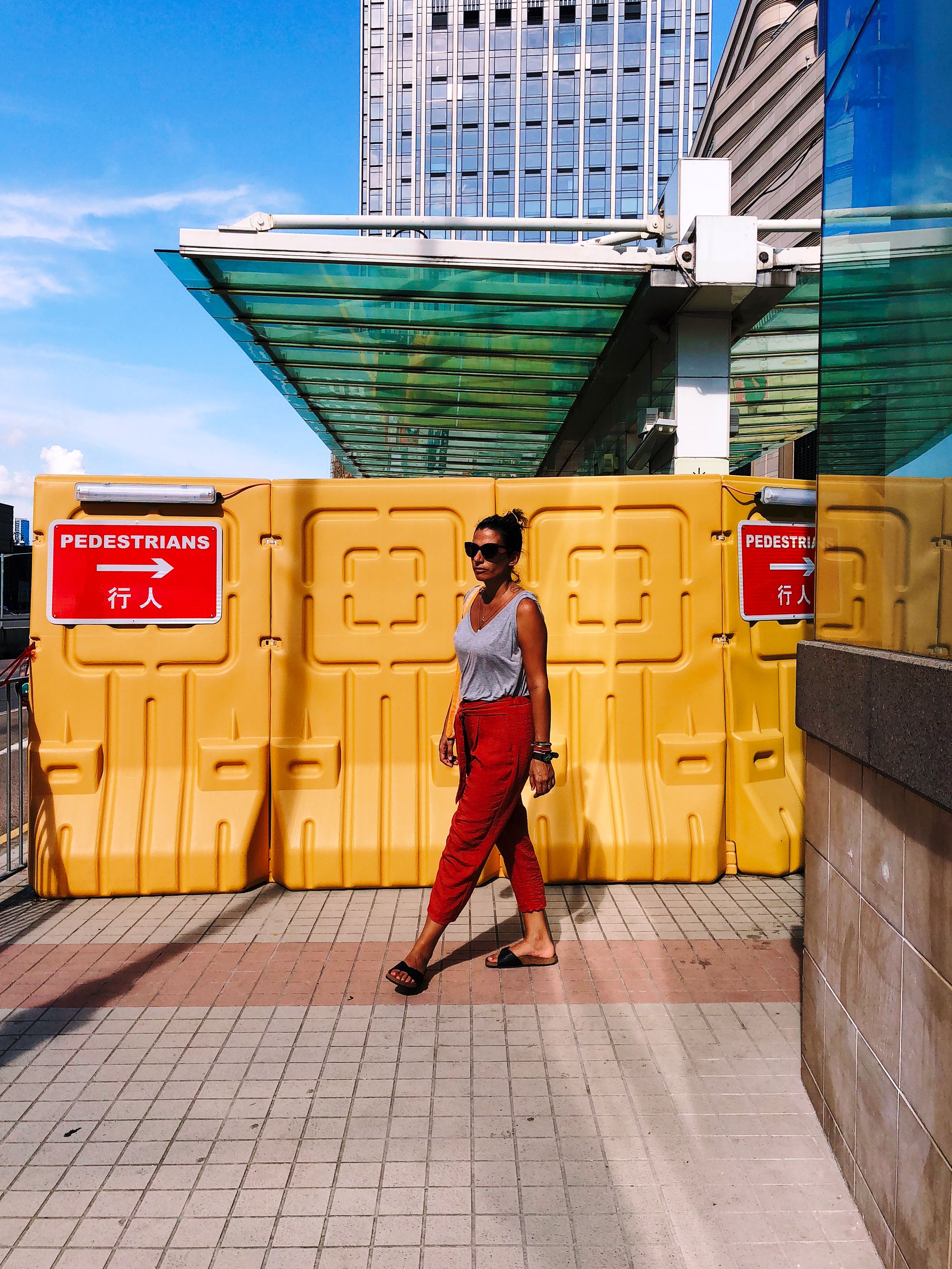 In the end we loved Hong Kong, even though it's a far cry from the Hong Kong of my dreams. It's still a vibrant city, albeit one that felt a lot less romantic than I had expected. I do love big cities, so it would be hard for it to fail completely. And it does have a TON of spots where movieStar looked amazing in photos, so that's great too. We were going home!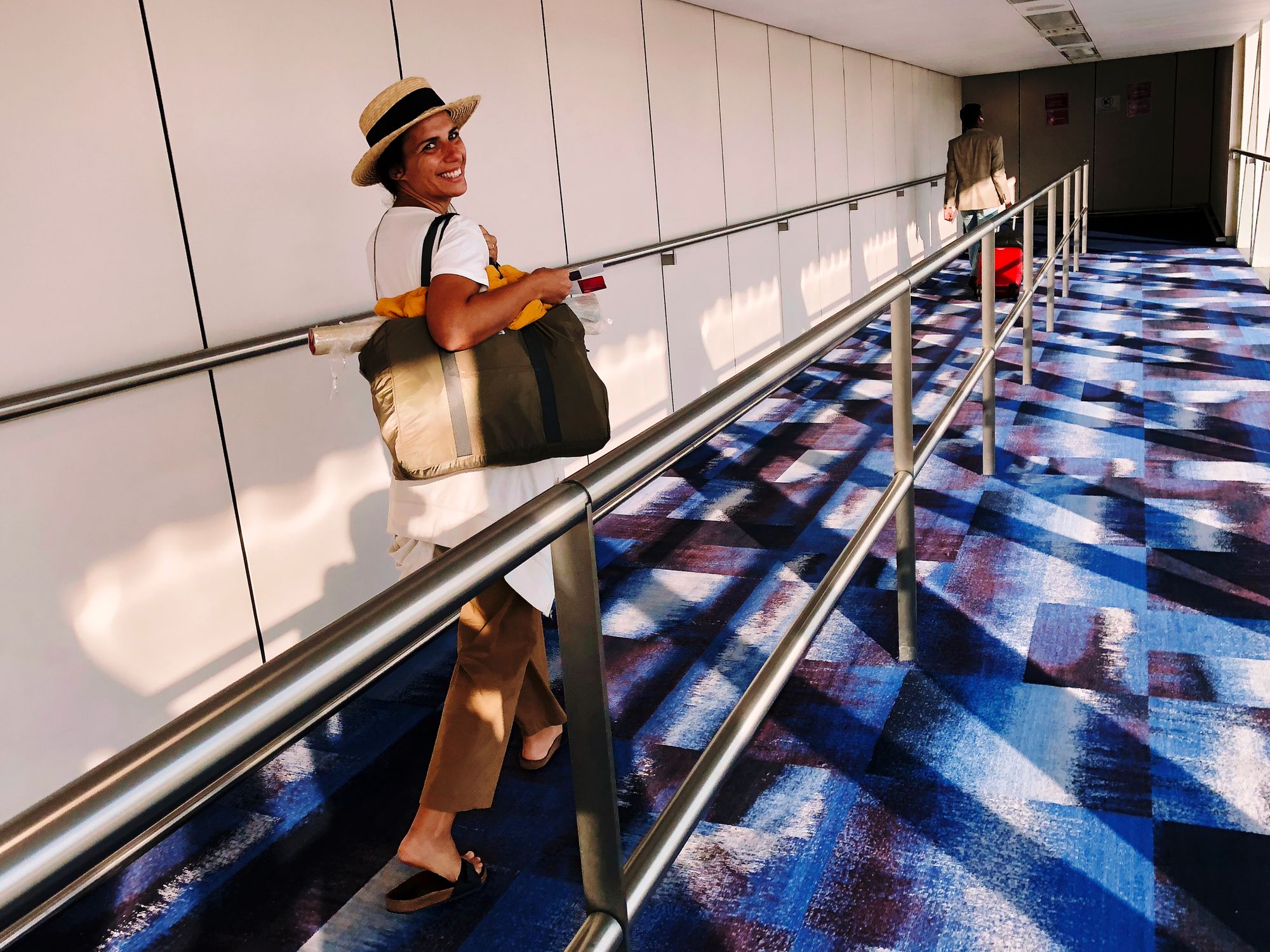 Our honeymoon was ending. Or, at least, the traveling part. The honeymoon is ongoing.