🇱🇦 Laos
Luang Prabang: cool and beautiful.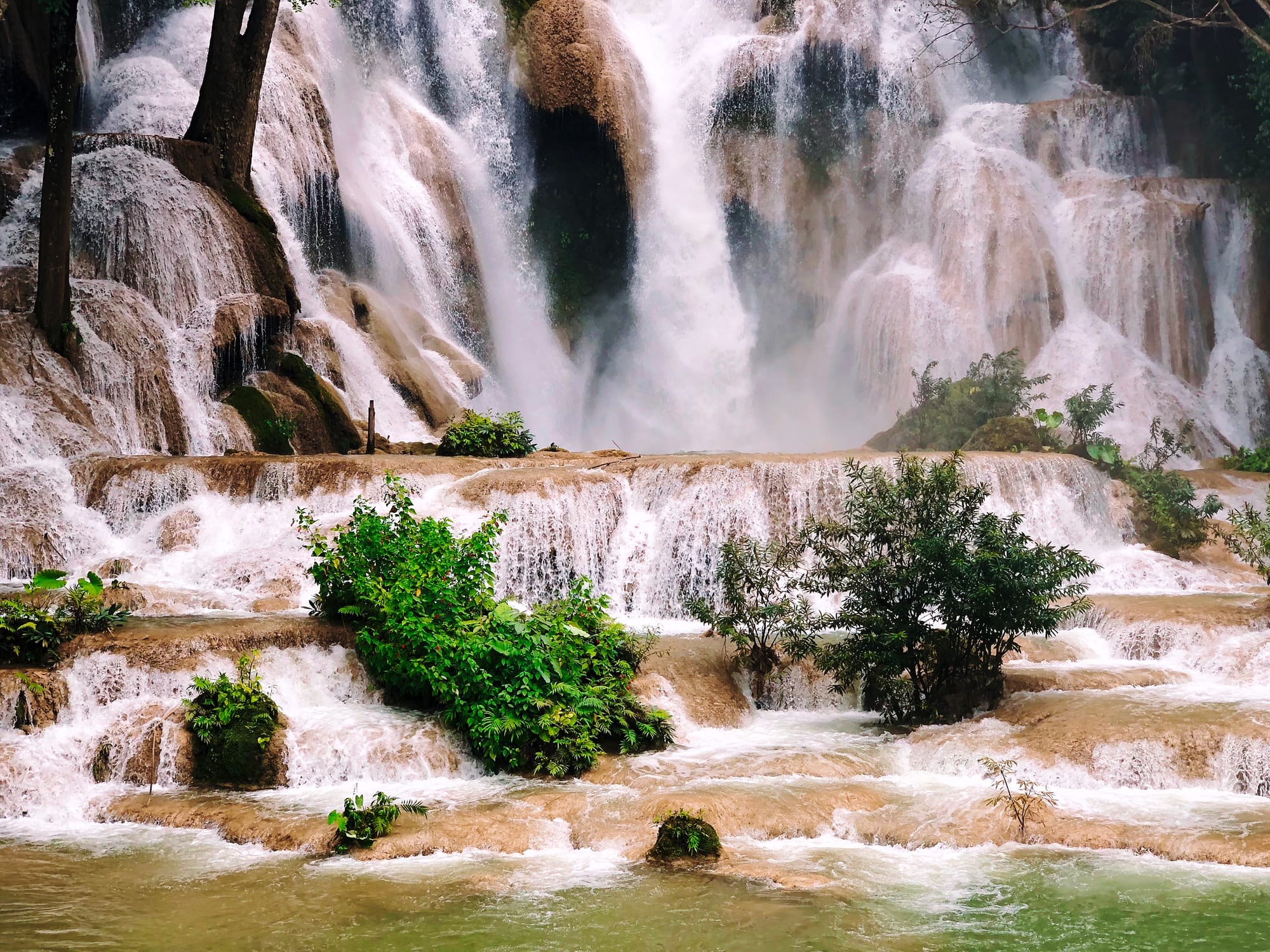 Luang Prabang
For us Laos ended up being Luang Prabang. Luang Prabang is a cool place. It is, very much so. It's just a lot more expensive than we expected (A LOT), and the hotel situation was a bit harder to navigate than we thought it would. On the other hand the city is another one of those with a name that makes you dream… Luang… Prabang…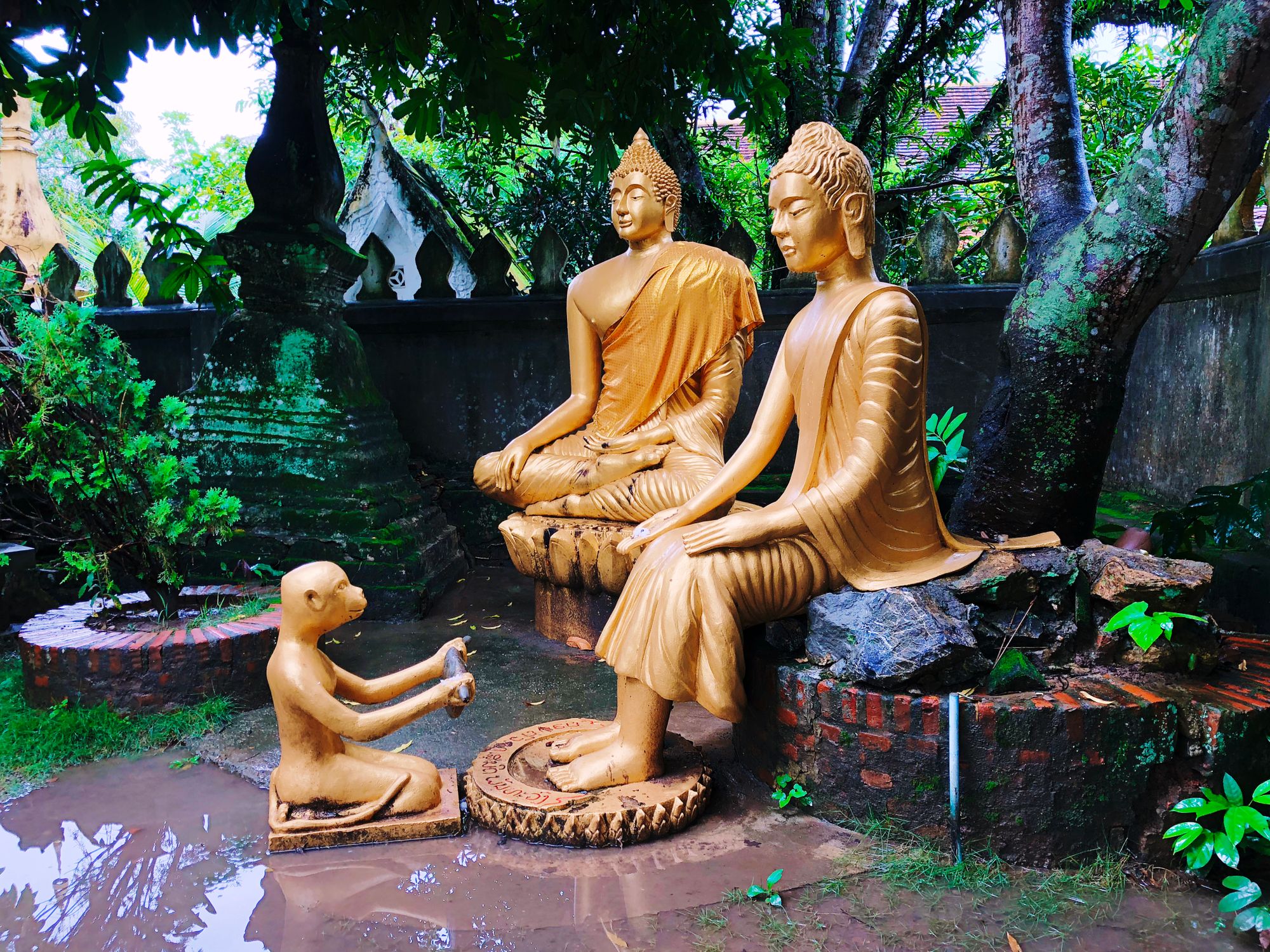 Also the only stop on the whole trip where we had to change hotels, as the one we'd picked was not up to par. By now we were feeling pretty good, and pro, when the time came to pick our hotels. We hadn't booked a really bad one so far. This one was definitely cheap, but a nightmare.
We arrived late in the day, took a while to deal with the airport formalities, our booked transfer to the hotel didn't show up, we waited a long time. Then had to find a taxi at the airport, but all the taxis were gone and others probably assumed everyone was taken care of by then. It was not easy, and our (my) mood was a little ruined already. Then came the rain, and we drove into town feeling a little defeated. Expecting a nice hotel to rest after a long day, and we found a very unsuitable room.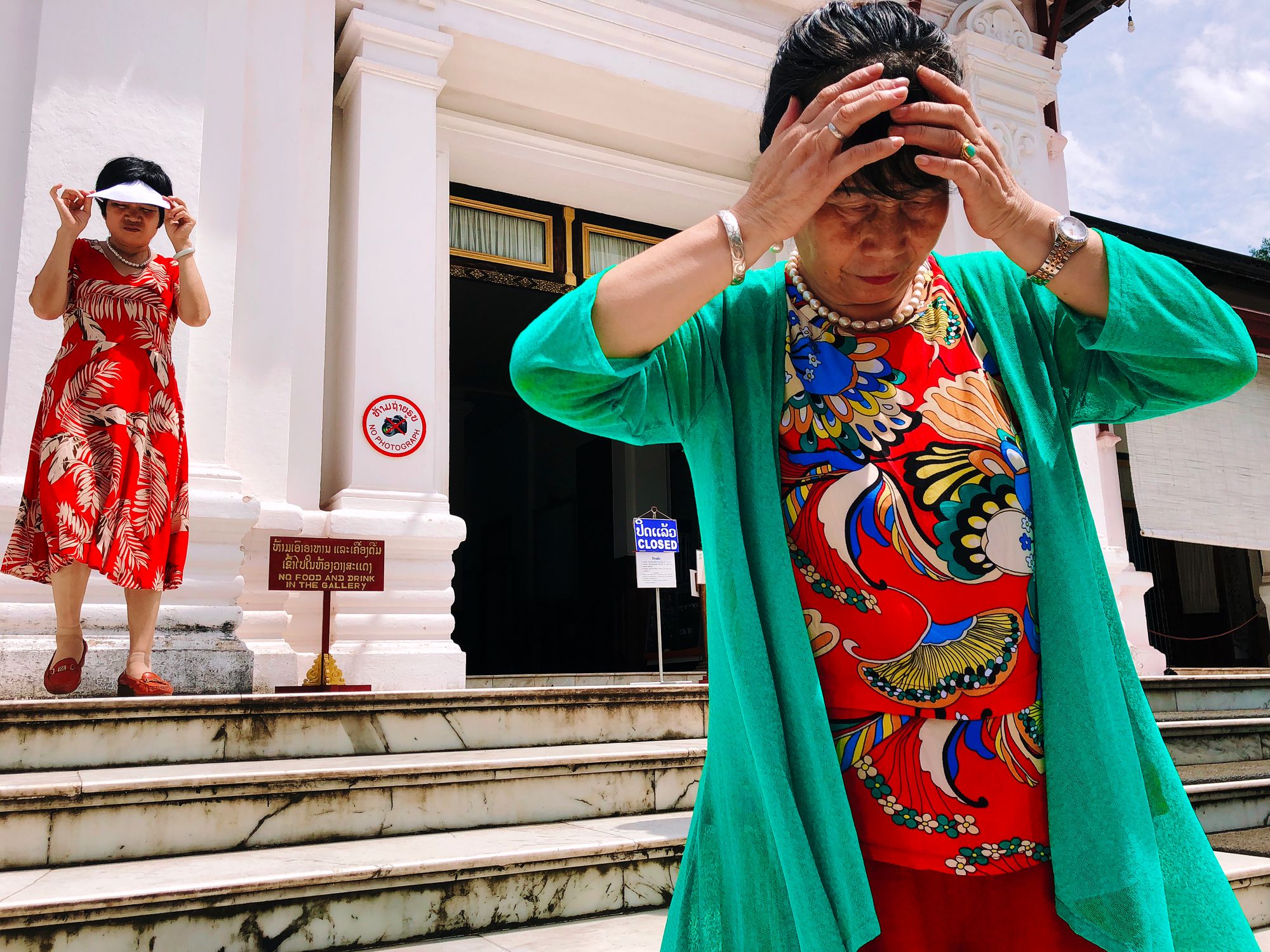 I tried complaining, but there was really no point, or so movieStar told me. Of course she was right. We'd sleep there for the night, and find a new one when morning came. Before going to sleep we had found another one, booked it, and sent an email to the one where we were staying, letting them know we'd be leaving as soon as the sun rose, no need for breakfast.
And we did just that. The staff member in the morning had been briefed, we looked a little sorry that we were leaving, but he even refunded us for the money we'd payed. I did not expect that. We picked up our bags and walked the hundred meters or so to our new home in Luang Prabang.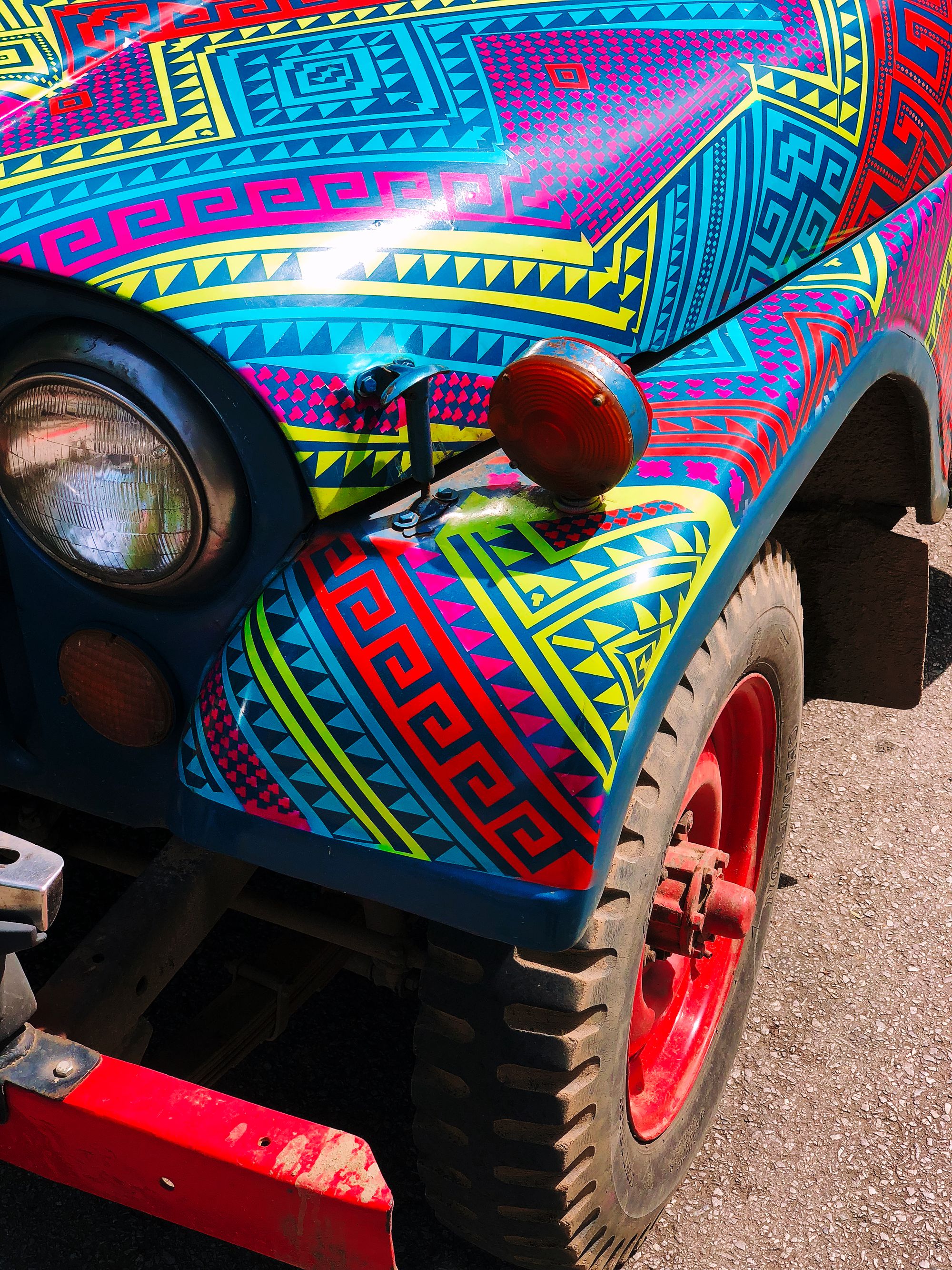 It was amazing. The staff was super cool and allowed us to check in that early in the morning, just asked us to wait a little until the room was prepared, but offered us a delicious breakfast while we waited. The place was beautiful, exactly what we were looking for in the first place. They would be the sweetest to the end, ready to organize anything we might need. Also, small treats on the bed every day.
As far as entertainment goes, there are a few things to do in town, mainly temple visiting, one of our staples on the trip. We did a lot of that.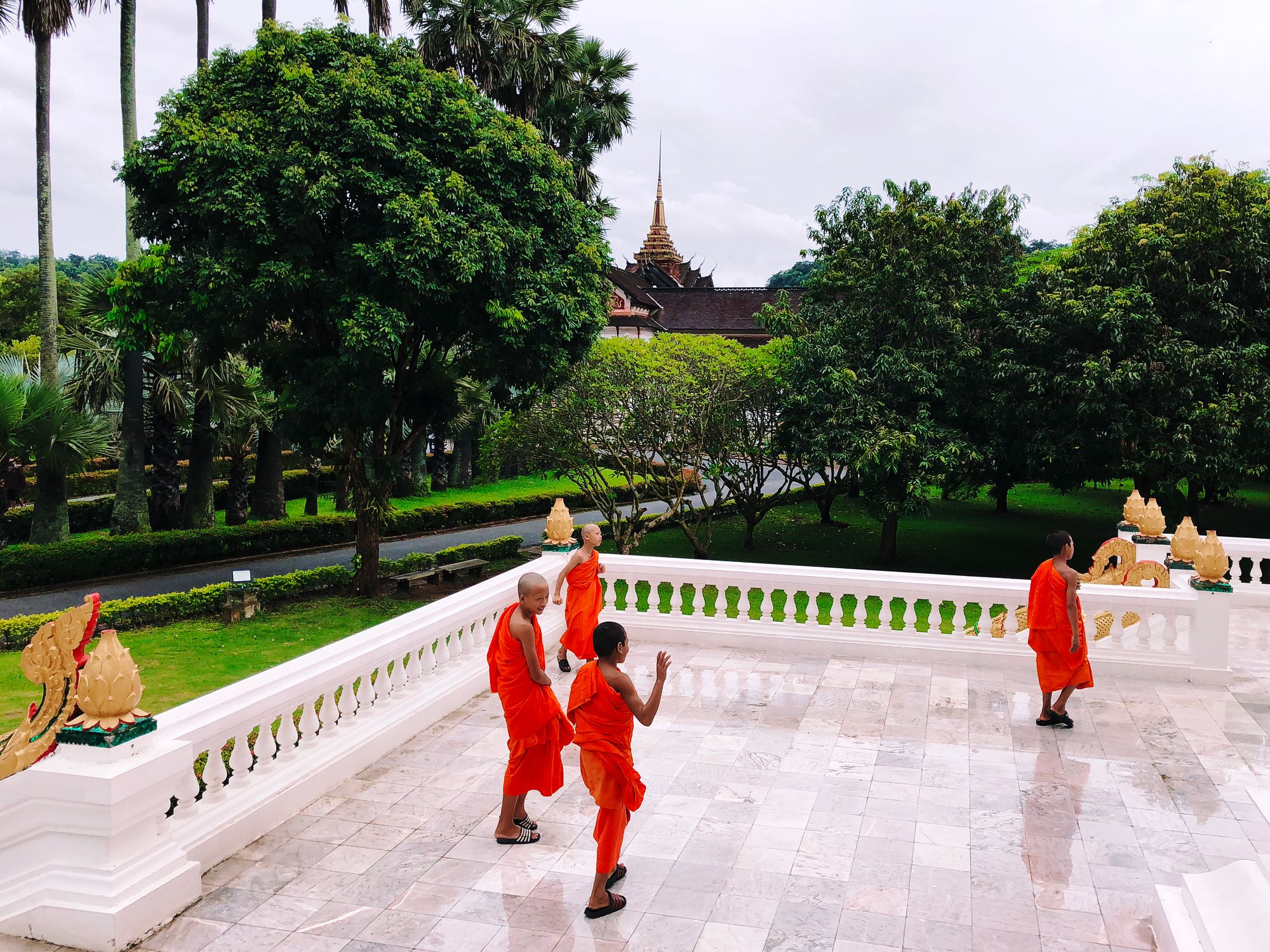 Cheaper food is also a bit trickier to find, but in the end we managed. There are a lot of restaurants catering the travelers with fat wallets, not a lot for those trying to get by on skinnier ones. We tried the (Day) Market, but the delicacies on display were too odd for us, so we moved on.
Funny episode when we were looking for a place to have lunch one day: we looked into a restaurant, movieStar thought it's wasn't the right one, but there was a very cool looking one just outside, on the street, next to it. We love eating outside, the food being served looked delicious, we sat down. As we were about to start eating, the rain made an appearance. Our lovely host asked us if we'd like to move inside. And we did. To the same room that seemed not right ten minutes before. It was the same place! They had, obviously, indoor and outdoor sitting.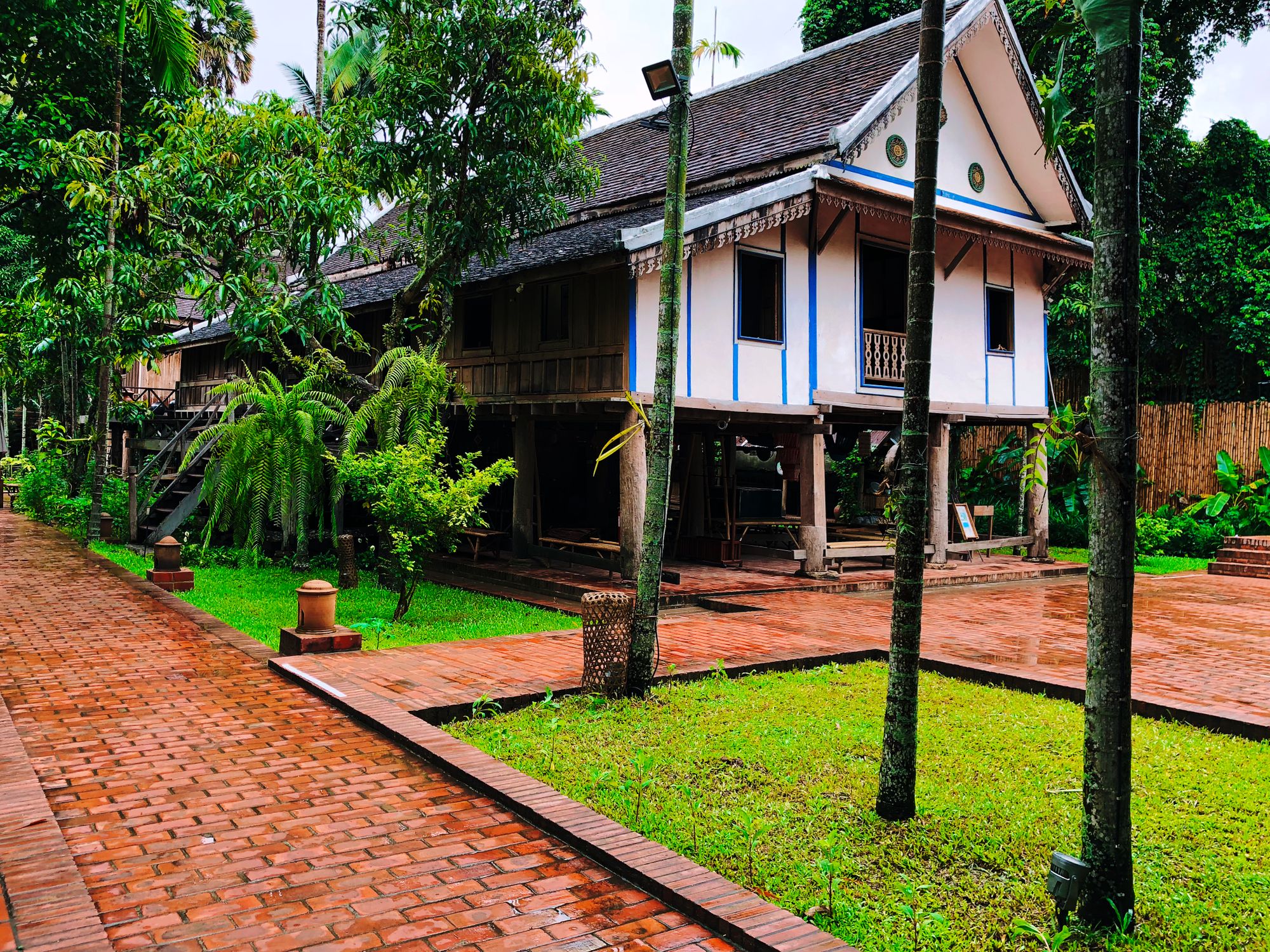 The town is very small, so you'll eventually search entertainment around it. There are a few agencies selling tours but, again, most are very expensive. You can sit by the river, enjoying a cold beer or a fruit juice, of course. But a lot of what's on offer is definitely costlier than in some of the countries next door.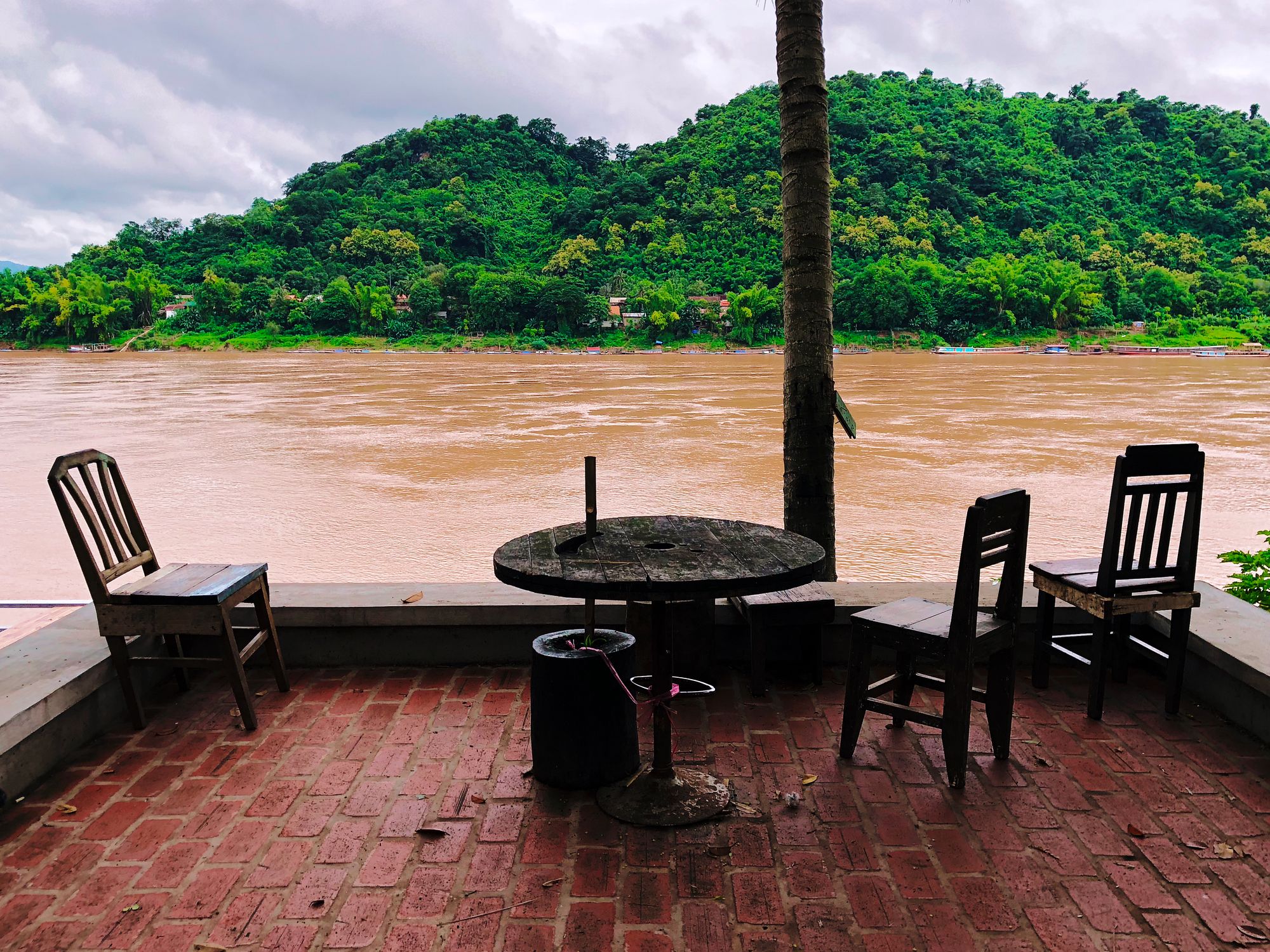 ---
You get the feeling that most of the travelers that make it here are older, richer, ones. Luang Prabang is a UNESCO World Heritage Site, as others we'd been so far, but this one seems on a different level, tourism wise. On the other ones they seem to welcome everyone, services are provided to everyone, but here you feel you have to work harder to find the most budget-oriented services. We might have gotten it wrong, of course, but that's what we felt.
---
Anyway, we wanted to go to a specific place close by, and the super hotel staff came to the rescue. We'd love to visit Kuang Si falls, told them about it, and 30 minutes later we had a van, comfy and new, with a great driver already waiting for us. We had tought about doing the trip the following morning, but glad we didn't wait in the end.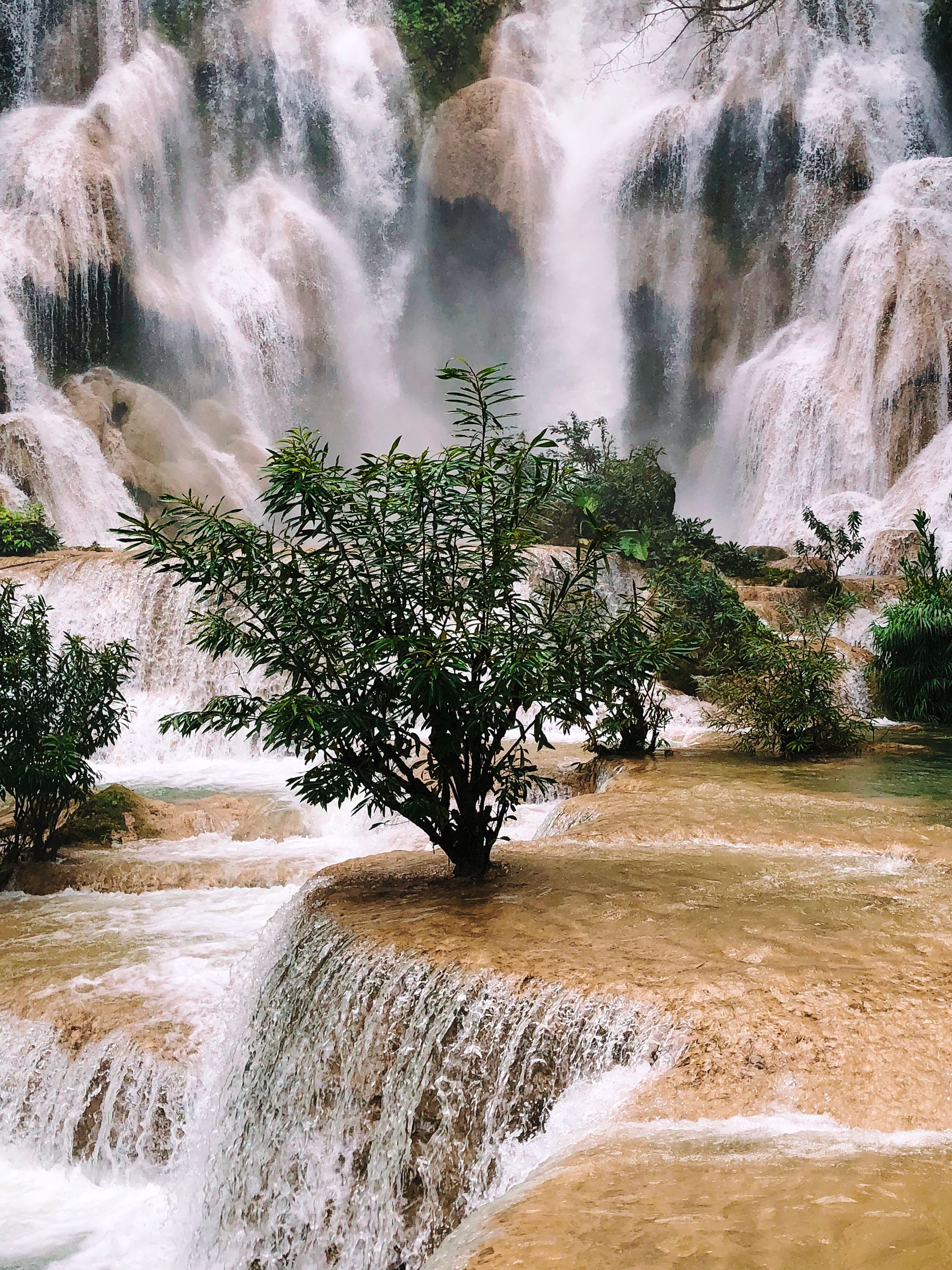 Kuang Si falls are a must see. Really. We were hoping to find yet another waterfall, and were blown away by this one. It is an amazing place! The size, the amount of water that comes down the mountain, the fact that you'll be going up a huge stairway while the water is coming down, the view from the top, everything made this THE waterfall. No other on the trip would come close.
Almost as soon as we got in we saw people bathing in the water, a small lake. We were not yet impressed. Walked a few more meters, and a bigger lake showed up. Hmmmm…. We kept walking.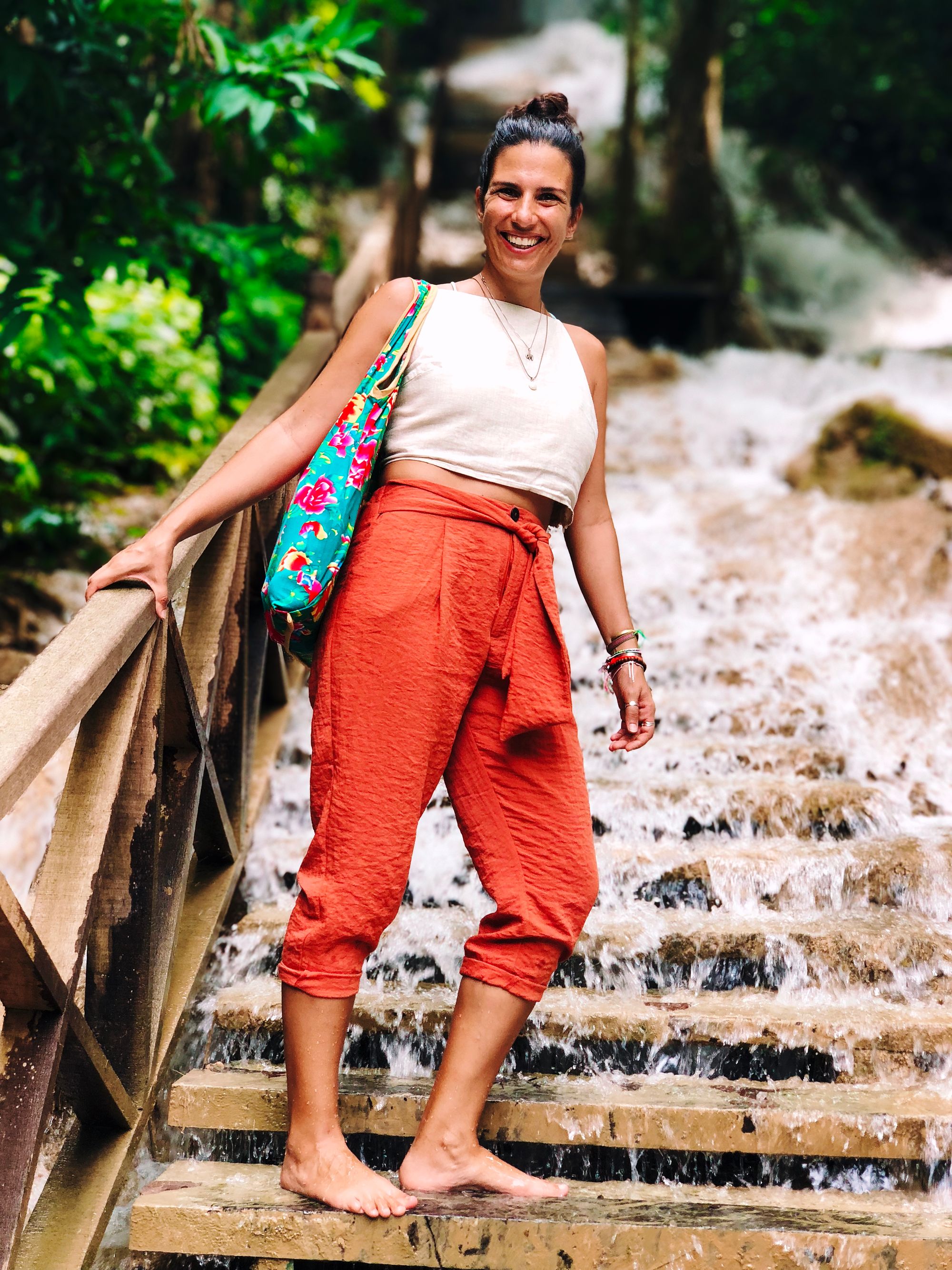 Soon we were presented with the coolest waterfall we'd seen. The wind was blowing, we could feel the tiny droplets of water hitting our faces, water coming down from above, the whole scene looked like an old Chinese painting. It was beautiful. No swimming here.
We had to find the stairs up the hill for the final stretch up the mountain. We did. It was impressive: a wooden stairway, water coming down from the top, ice cold. We couldn't stop laughing as we moved up.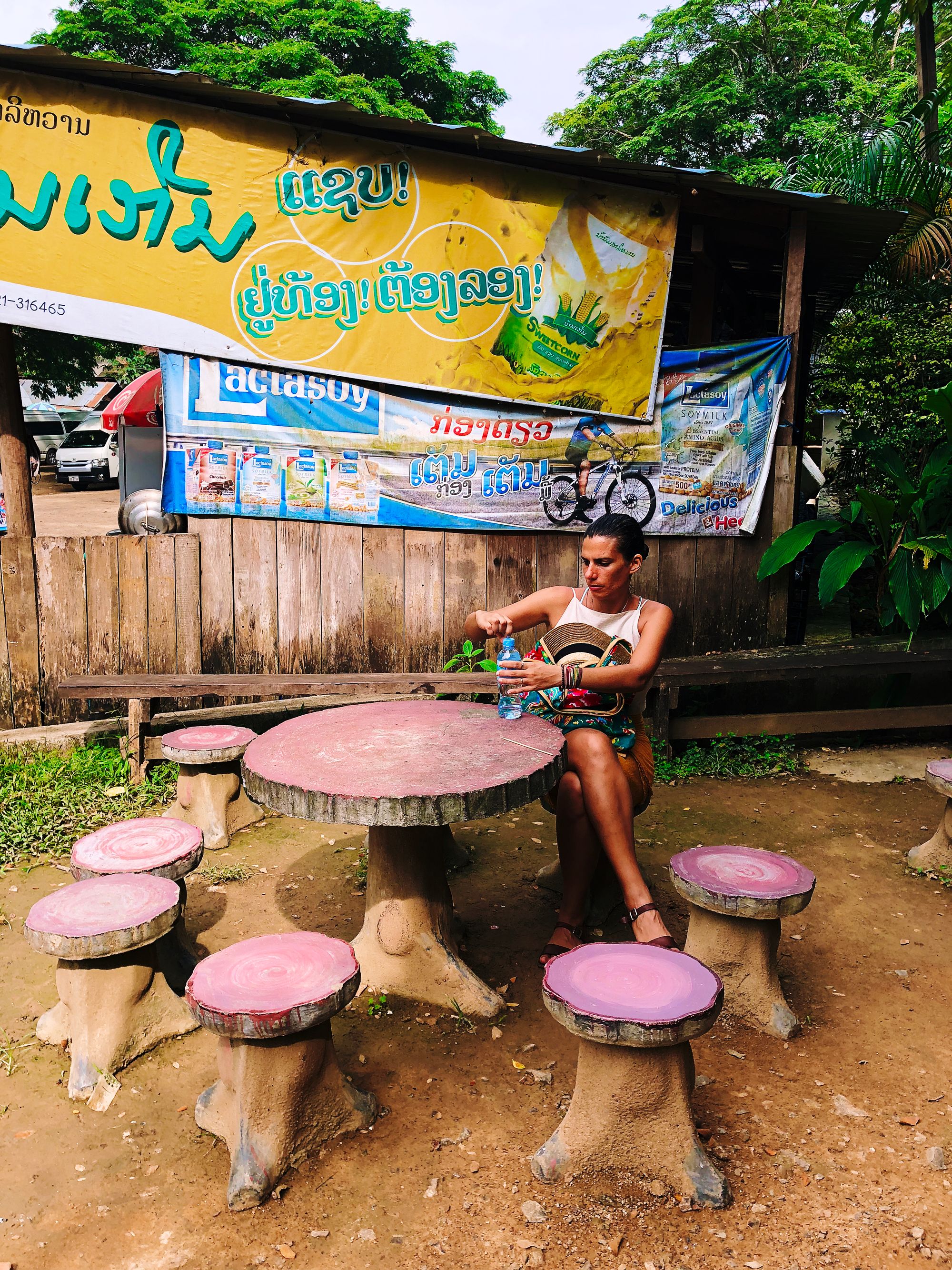 We took our time there. Had a drink when we came down, got back in the car, and drove back to the city.
Back to Luang Prabang and the rain started falling, again. It would not stop for days. We had a few days left, and not a lot else to do. We stayed in the room a lot, just relaxing, waiting for the few moments when the rain would stop a bit.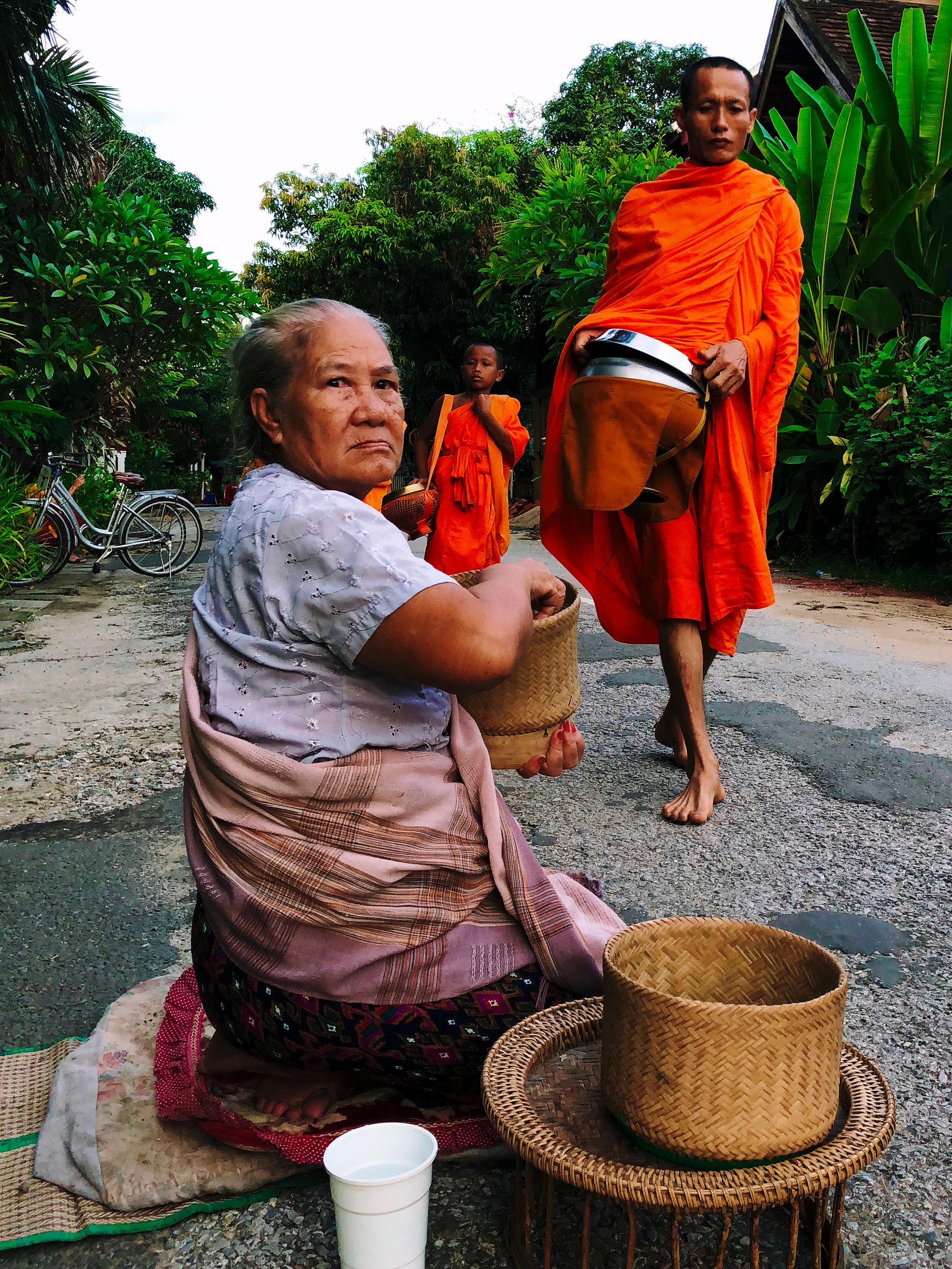 One of the other nice things you can do in Luang Prabang is attend the alms giving ceremony. Everyday, when the sun is about to rise, hundreds of monks leave their monasteries and orderly roam the streets. People are standing by, both locals and tourists, with rice and other food items. The monks collect their food for the day. It's beautiful, respectfully silent, and a moving ceremony. People are wearing their best outfits, the city is the perfect background for this, the only sound you'll hear comes from the birds also waking up. It's one of those moments when you feel you're inside a movie. A great movie.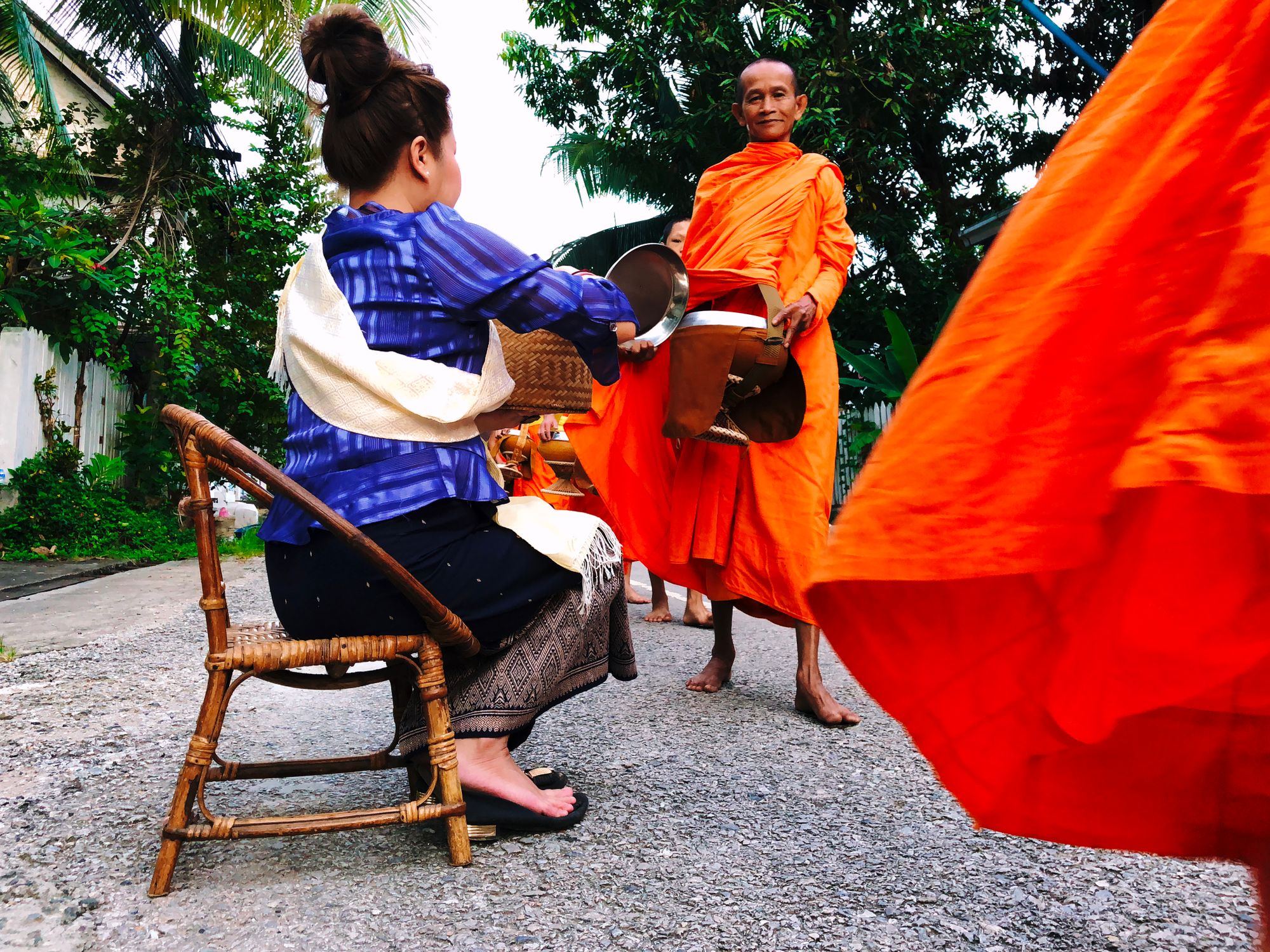 We had breakfast after that, and, since it wasn't raining too hard, walked along the main street again. This is where you'll find the Swiss pastry, the most expensive fair-trade shops in the continent, and some bar/restaurants where you can have a coffee or a beer.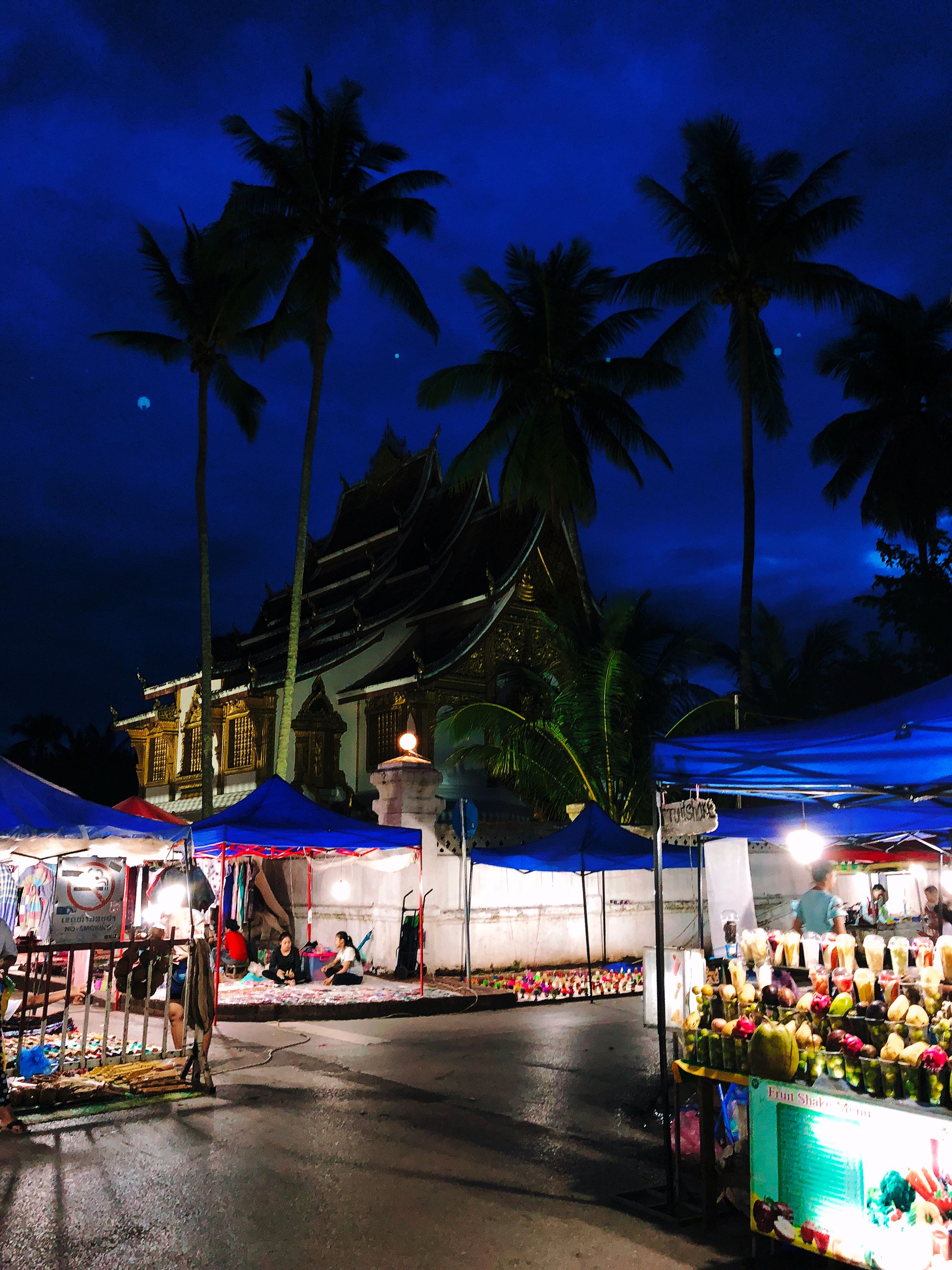 We spent our last days with a visit to the museum, a mountain climb to visit another temple, the mandatory tour of the Night Market, a few more temples, and soon it was time to leave this part of Asia behind.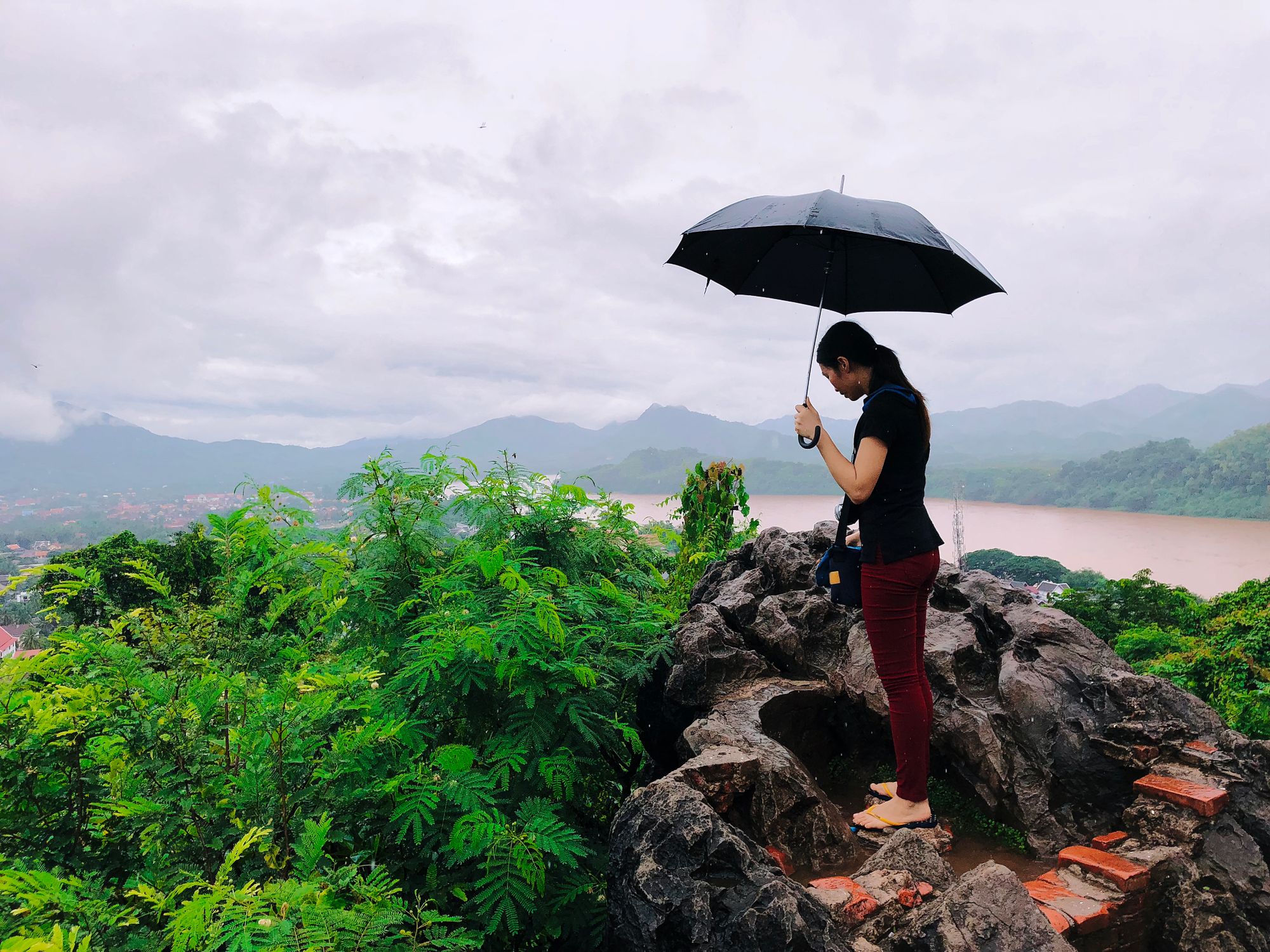 Time to leave for Japan.
We took a flight to Bangkok.
movieStar figured we had time to make it to town and be back in time for the next flight, so we hopped on a taxi, went to one of our regular restaurants in the city. The owner was thrilled to see us again. He served us a brilliant meal, we thanked him and took a taxi back to the airport. Another flight and we were landing in...
---
Hotel Luang Prabang: Lotus Villa
---