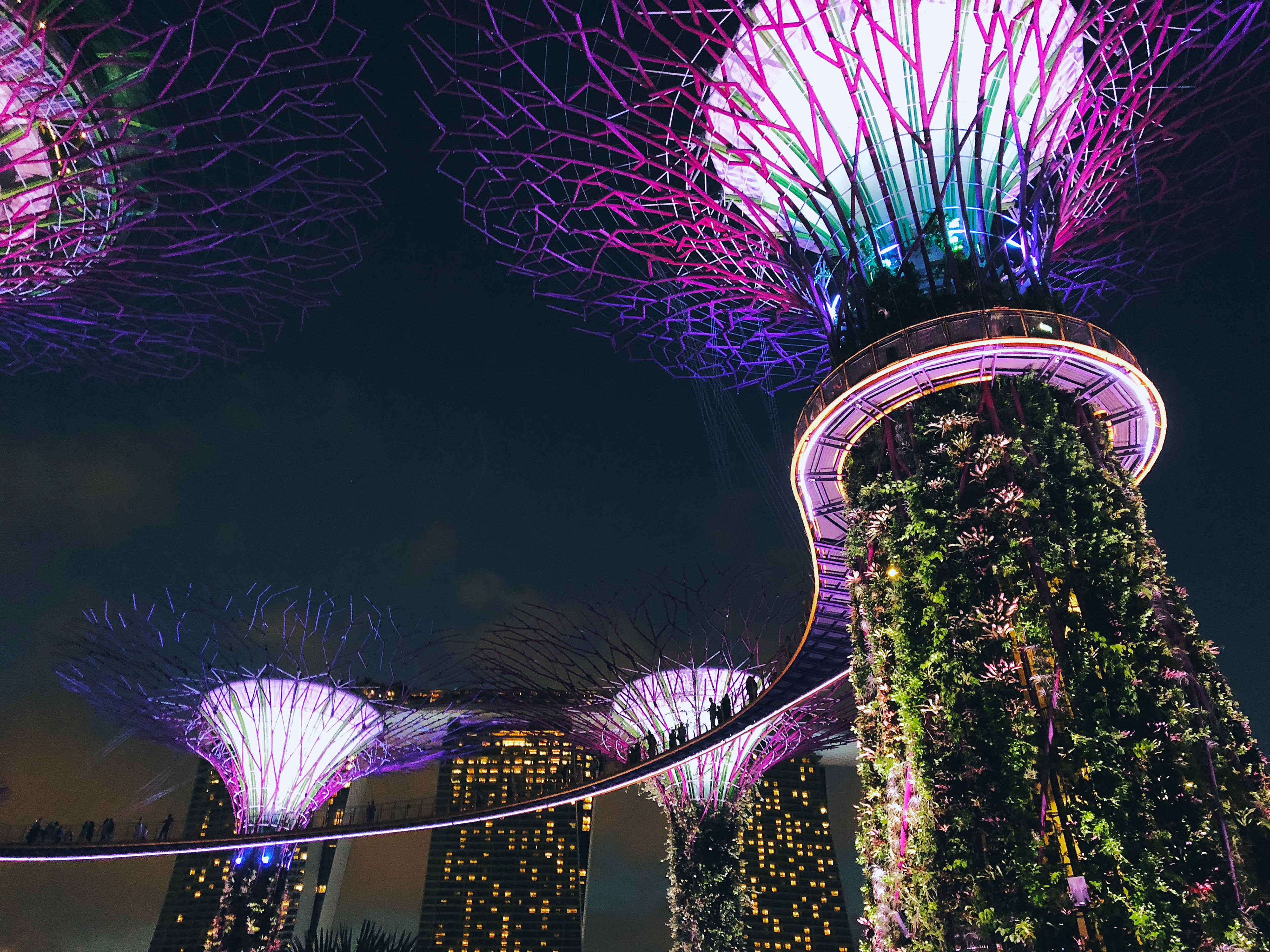 Singapore is big. I mean, not really big, like in China big, but still big enough to feel a lot bigger than it is, with the heat and all. You can safely and quickly get to all the spots using air cooled mass transit, cheap at that, but walking is a great way to see the city-state. There's plenty to check out: food markets, architecture, the water front, the mega malls, the museums, you name it. We went everywhere.

Sleeping arrangements were made in one of the lower priced neighbourhoods, Gaylang, and that meant a ten minute ride to the center every day. No issues there, the biggest annoyance were the packs of Chinese tourists at our hotel. They can get a bit noisy.

We would later find out that some Singaporeans don't even come to this place, seems like it was a bit rougher in the older days. We had no issue whatsoever.

Food is plenty and cheap, in one of the dozens of food markets, you get to pick from Indian, Chinese, Thai, Malay, the usual around here. We quickly found a market we loved, by the waterfront, facing the Marina Bay Sands, and would return daily for our dinner needs.

Some places are on the must visit list, even though you know they'll be packed. We did visit the Gardens by the Bay, amazing, and walked pretty much everywhere. Still fresh, beginning the trip, we wanted to see everything.

We would also rekindle our love affair with the 7-Eleven brand, as this was our safe harbour, and would be for nearly three months, all over the continent.