🇲🇲Myanmar
Myanmar, the odd one out. We loved it.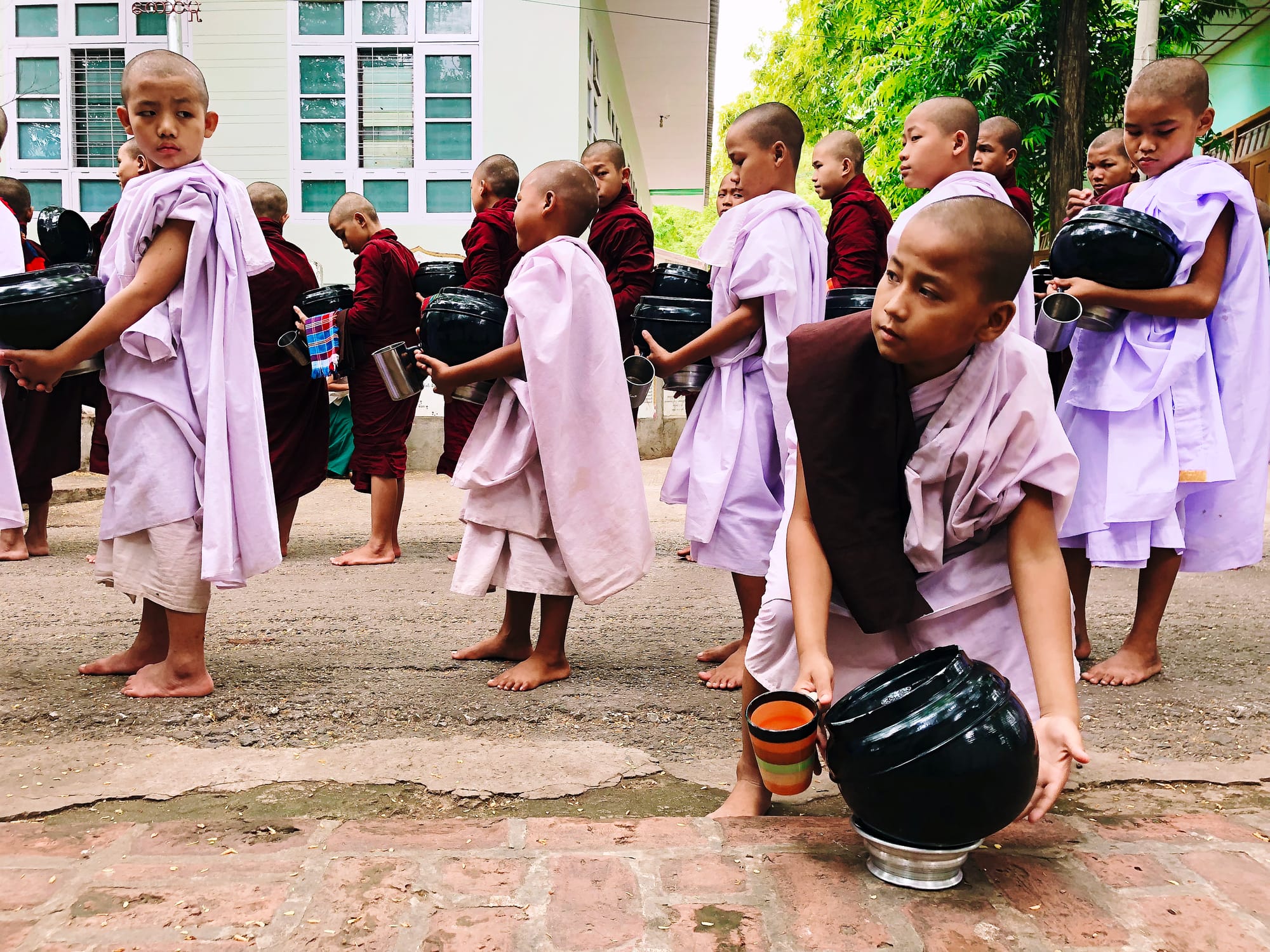 Flying to Mandalay, straight out of Chiang Mai. First time in Myanmar, and only for a week.
During the trip we stopped at a few places that we were dreaming about, and this was one of them. Places that make you dream as soon as you hear the name. Mandalay is one of those names.
Mandalay is also a mess. A huge sprawling mess. But quite charming nonetheless.
The way from the airport is like no other we'd find, or had found in the past, truth be told. A big highway, with uneven pavement, and almost no one on the road. I mean cars on the road. You'll find bicycles, carts, but few cars. And a lot of mangoes! Mangoes being sold on stalls all the way to the city.
Of course Myanmar is, was, is again, in a very particular position. We are probably all very much aware of the difficulties the people of Myanmar are going through, and have been for a long time. This is not the place to get into those, but you can tell when you get there that this country is not like any of the others we had been so far, or would be in the future.
Some of the others, regardless of their very specific cultural and historical context, have a way of feeling alike, but Myanmar is very different. Anyway...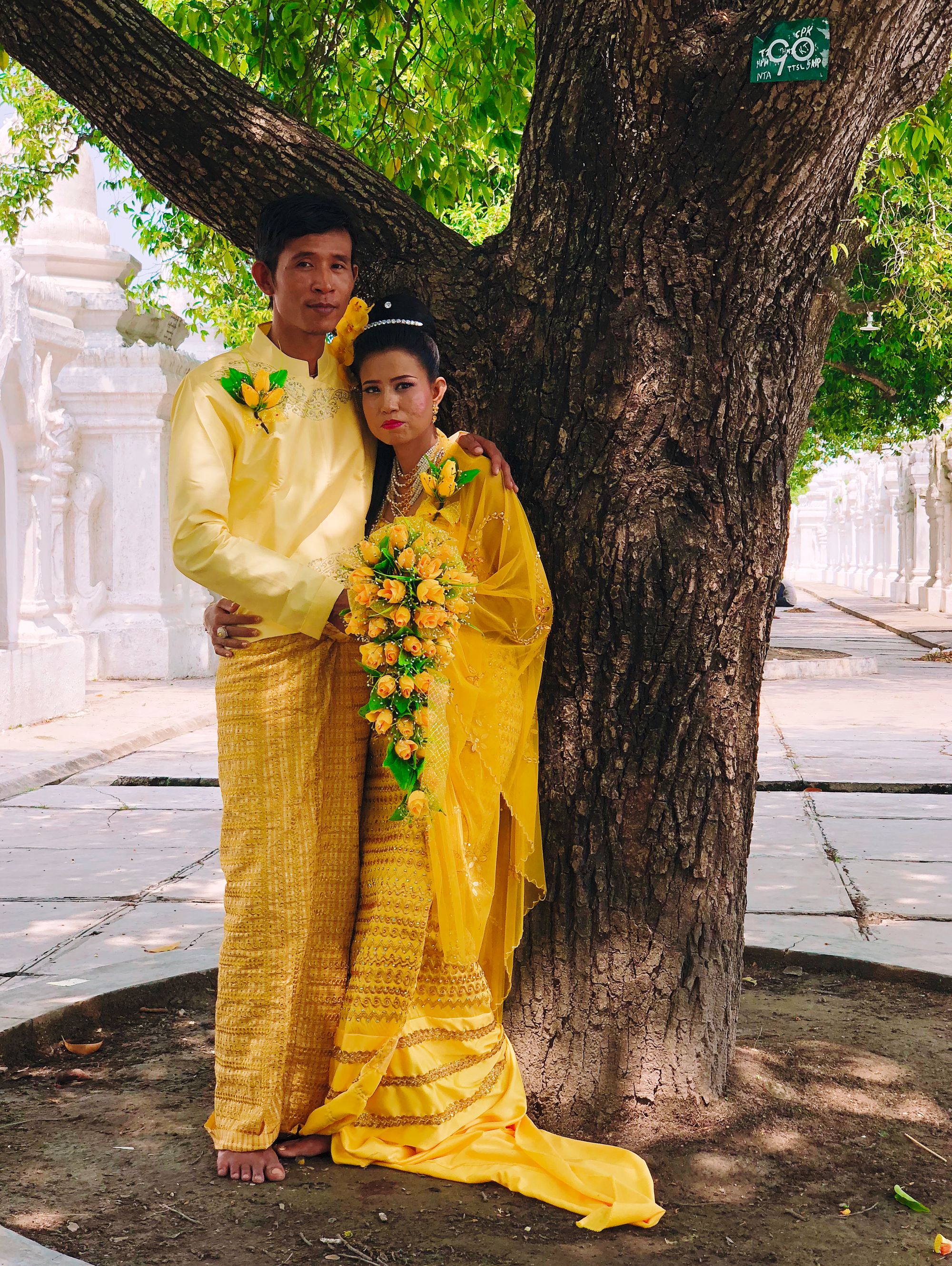 We made it to the hotel, a nice, business like thing, and the staff was anxious to meet us. No Portuguese had ever stayed at that particular hotel, so we tried our best to impress them with our manners! The sun was about to set and movieStar would love to go up to the roof, if that was even possible. It was a request they seemed to have some trouble understanding, and we'd figure out why soon enough: the roof was a mess, and they were also afraid something might happen to us, as guests were not supposed to go up there. But they were kind enough to allow us to wander for a while, trying to find a suitable spot for a photo, among the air con ducts and all the other technical bits of the hotel.
Meals at the hotel were nice enough, but the selection was meager than what we had found so far on the trip. This was balanced by the niceness of the staff. They were always paying attention, trying to figure out if we needed something else. Usually we'd go out as soon as we dropped our backpacks in the room, but this time that would wait for the next day. The streets are darker here in the evening, and we couldn't really see any cafes or anything else in the neighborhood that would entertain us for a while.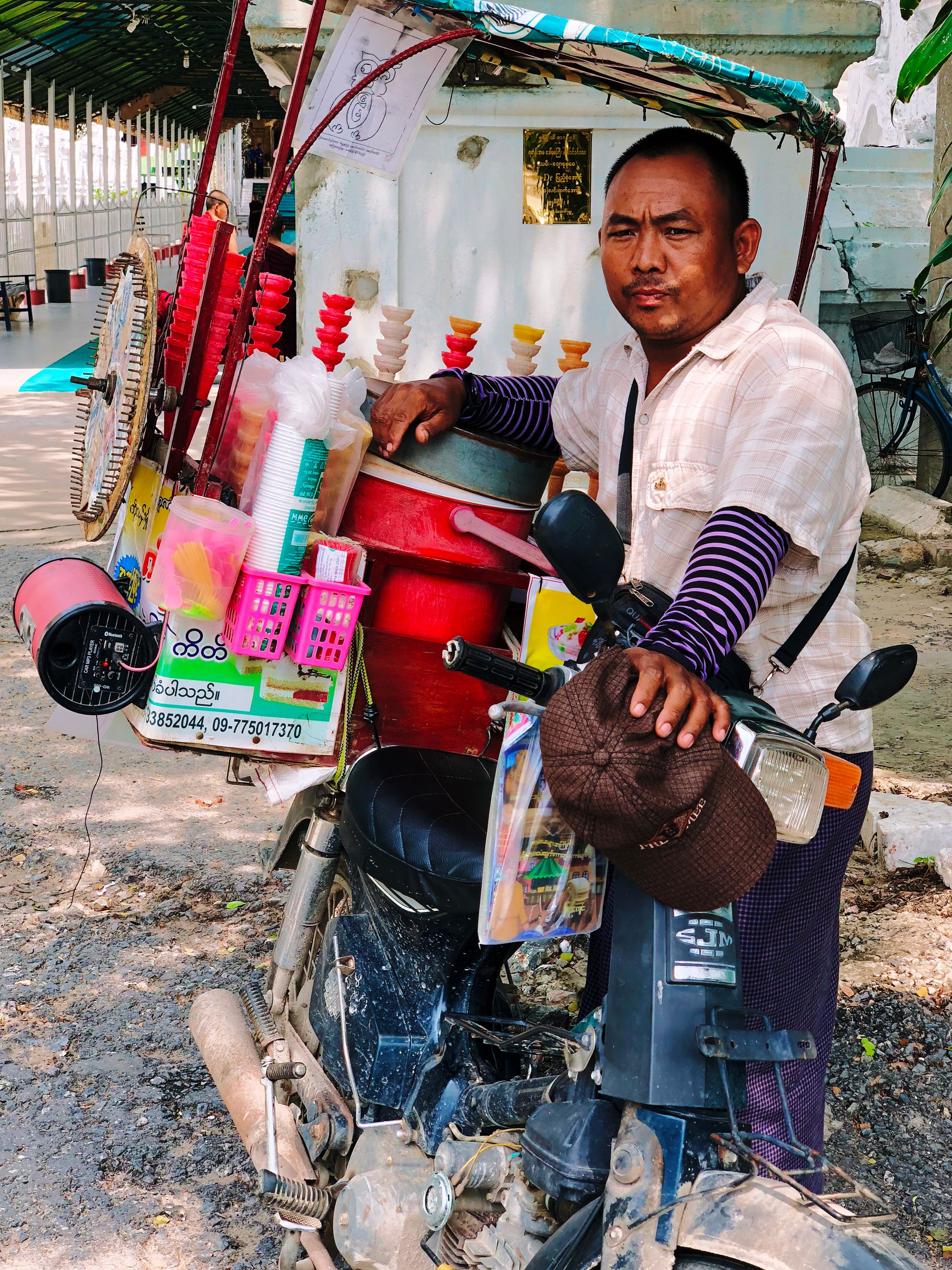 By day things looked a little different, but not that much. No cafes around, a small convenience store with a little less than the usual items, and some others we hadn't seen yet. Not much else. The area was not the most welcoming for a leisurely walk, but that was ok too.
There was a lot of ground to cover while in Mandalay, and some of the places we wanted to visit were not in town, but a few kilometers out of it, so we went the lazy way and took advantage of the tours the hotel offered. They had a catalog, but we could tailor any of those on the list to our needs, and that's what we did. Decently priced too. We'd go with a driver, on what looked like his own car. Cool.
First one: the Four Cities, monks for lunch, bridge for dinner, and a ton of pagodas in between.
The pagodas here are very different, full of color, LED lights and walls made of little mirrors. They are amazing, and we saw as many as we could. People are not so used to us westerners showing up, and regularly ask to have a photo taken with us. We were stopped multiple times by parents you asked to have a photo taken with us, girls wanted a photo with movieStar, and boys a photo with the bearded tattooed foreigner. They were super polite, and we posed for them as many times as they asked for it.
One place you'll eventually end up in is the monastery where you'll watch the monks before lunch, neatly arranged in two rows. A few tourists where there, cameras ready. We took a few photos ourselves and then proceeded to help with the food and water distribution. They all get a few items on their bowl, and it was really cool being able to help out. One must get one's merits, right?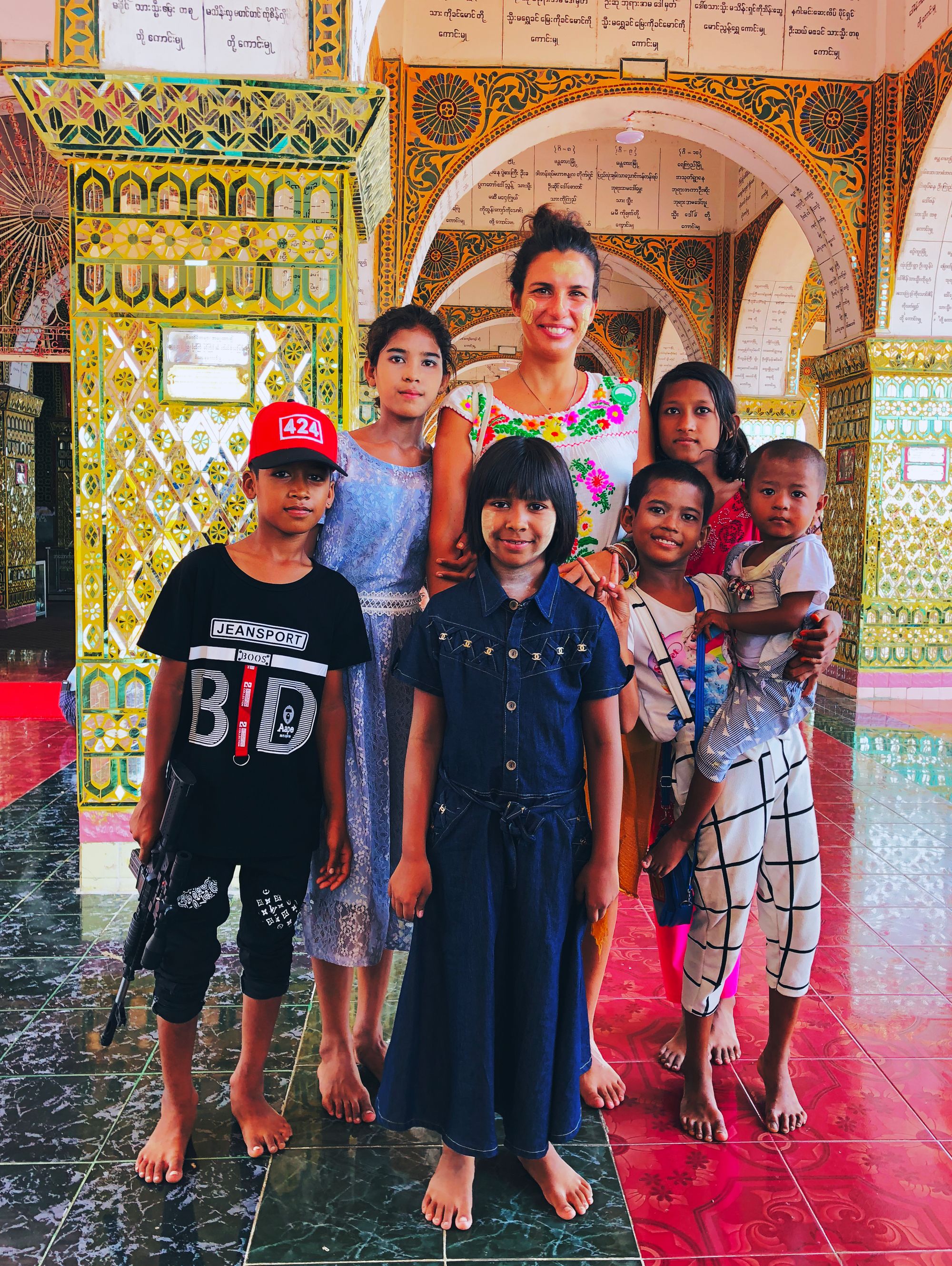 Then it's off to the other side of the river, visit some more pagodas, stop at a lovely and empty (low season) restaurant for a decent lunch, and move on to a few more pagodas.
A short boat ride, then a horse carriage in Ava, and then back in the car for the last stop of the day, U Bein Bridge. It's another Instagram favorite, the longest teak bridge in the world. It was worth it! The bridge, I mean. I promised myself I would never ride one of those carriages again! I can still feel the discomfort today.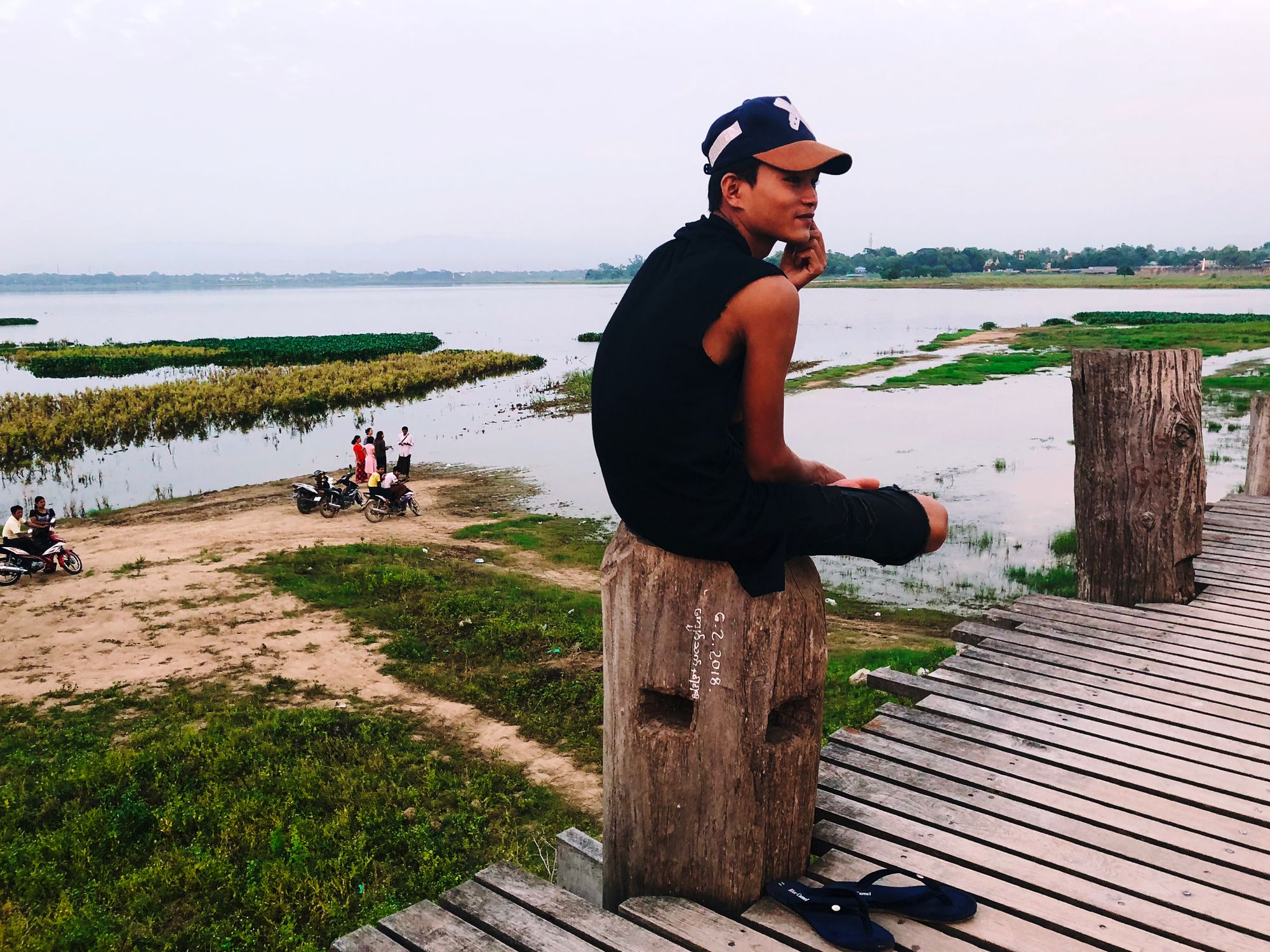 The bridge, however, is beautiful, and full of people walking back and forth, enjoying the sunset and the food provided by the many restaurants and stalls on the bank. For a very small fee you can get on a boat and enjoy the view from the river.
The following day was reserved for a tour of Mandalay city, the Palace and Mandalay Hill, and a few other spots. The palace is huge, but not very well kept, and the palace grounds serve as lodging for the army and their families. It could be an impressive venue, but the pigeons (and their droppings) have taken over the place.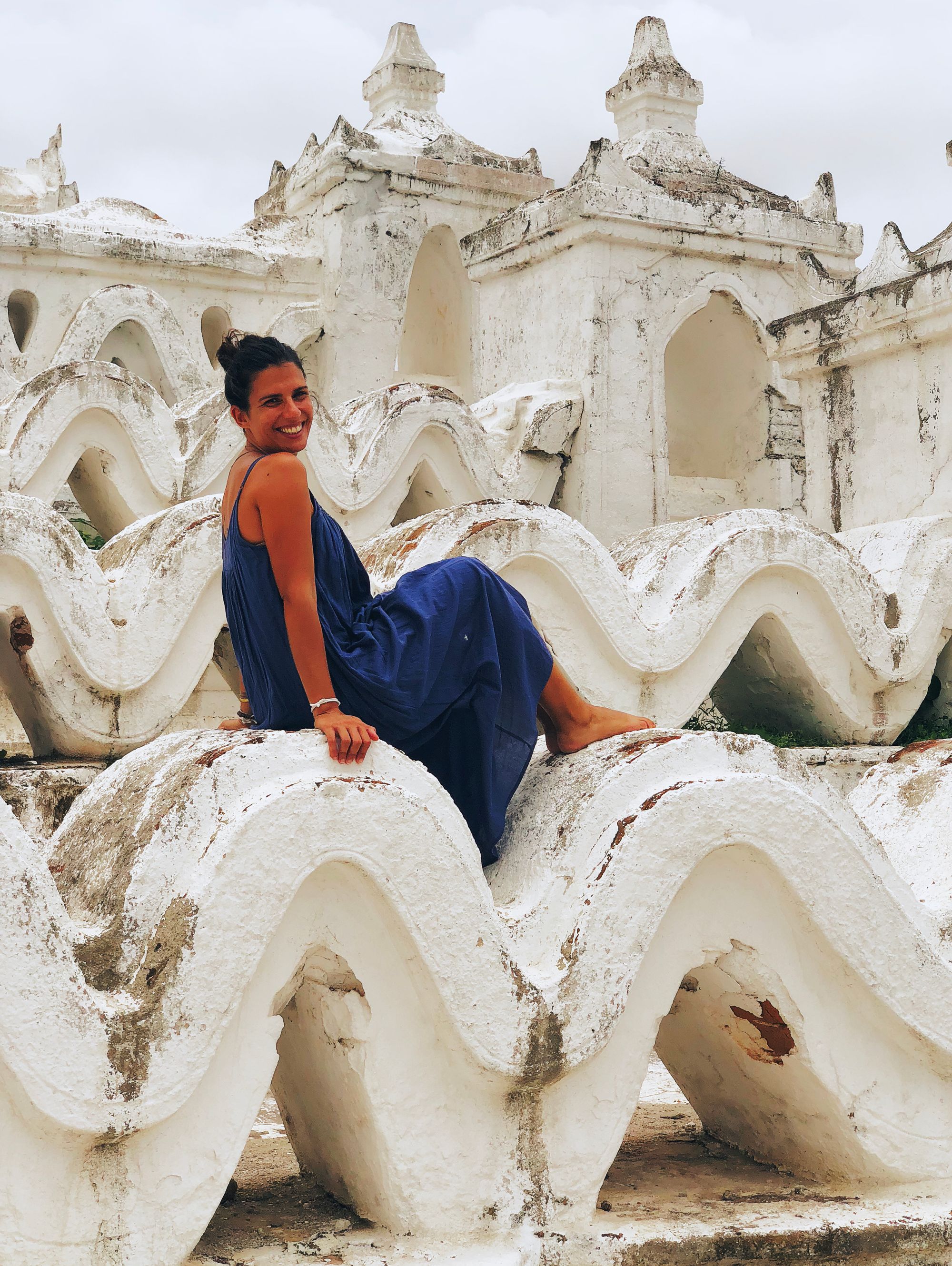 Mandalay Hill is great. More pagodas, but they are always nice. I cannot imagine a country with a biggest concentration of pagodas, and that was noticeable when we arrived, looking down from the airplane. The landscape is covered with pagodas.
And, since we're already on the pagodas per square kilometer theme, maybe it's time to move to Bagan!
Bagan is a short flight away from Mandalay, on a small airplane. Go up, have a glass of water, and we're landing in Nyaung U, close to the historical site. That's where you'll probably stay if you're visiting Bagan. The area is one of the most visited in the country, so no trouble finding a hotel to suit you. We ended up in a huge one, with only another couple as guests. We had the place to ourselves.
And what's in Bagan, you ask? Pagodas, what else! A lot of pagodas. Lovely ones at that.
People used to climb the pagodas for eye-catching photos of the sunrise and sunset, but not anymore.
The earthquake in 2016, and a very unfortunate fall of a tourist, means that almost all the pagodas, at least the taller ones, are closed for renovation and such dangerous activities as climbing a religious monument. You'll have to make do with smaller ones, and they're not easy to find. Maps.me helps a bit, and some inquiries on Instagram, did the trick. We found them, but the photos are not as breathtaking as the ones we are used to see from Bagan.
The other set of photos one usually finds when doing a search for Bagan is the one with photos from a hot air balloon. Sadly it was also not the season when the hot air balloons take off, so we had to scratch that experience from the list as well.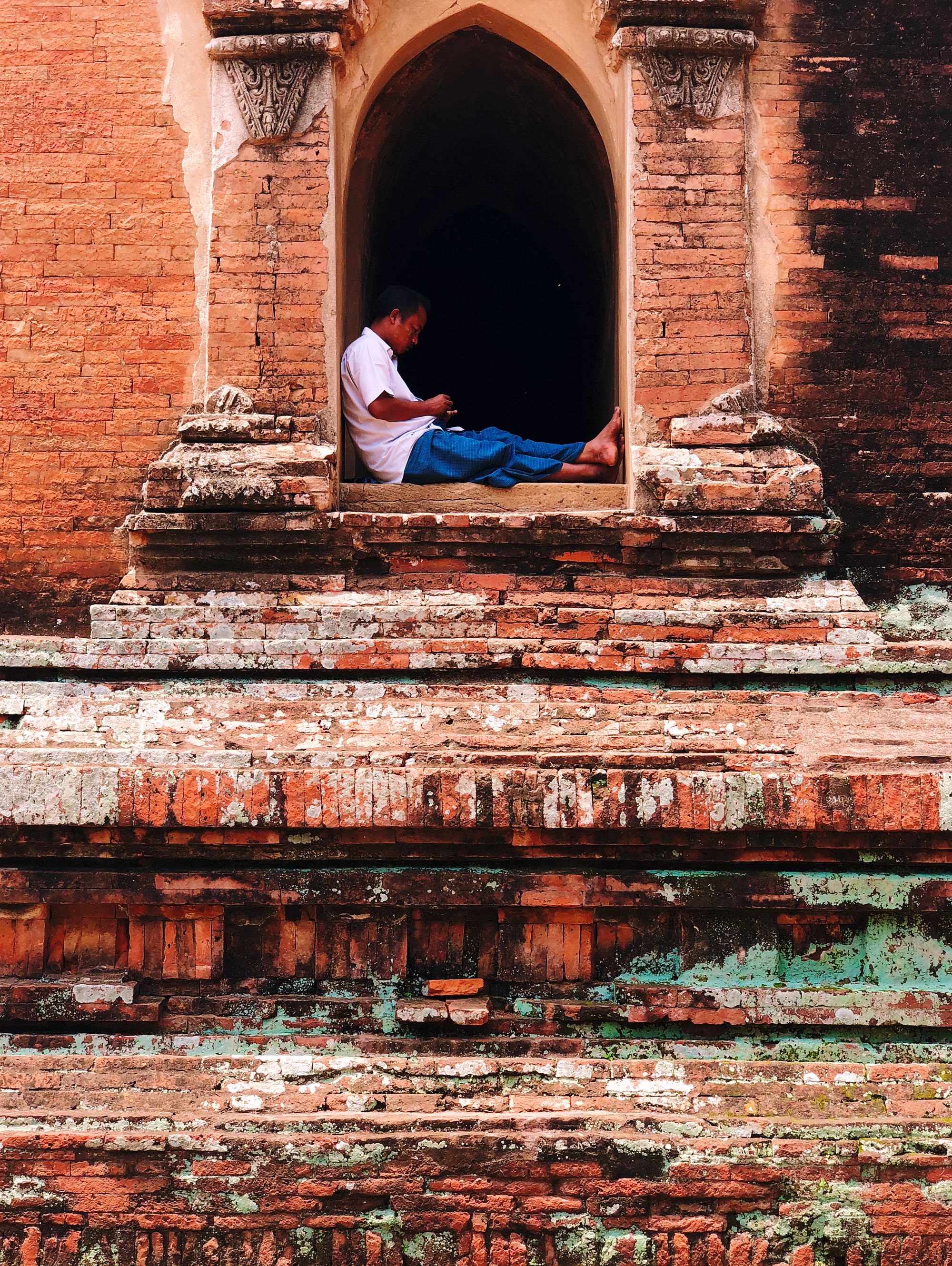 The city is, still, magnificent. And that's putting it mildly! Breathtaking would be another way to put it. Many mistakes have been made when we talk about conservation, and the city was not a UNESCO World Heritage Site when we were there. It has been one since 2019.
Time to go out and look at the pagodas.
You can rent an e-bike everywhere, and we would always take on from the hotel. Cheap and silent, these are one of the best ways to get around Bagan, if you don't plan on going far. You'll rent them for half or full day, 4 or 8 hours. Keep in mind that the battery won't last that long. You'll get two hours of riding time, if you're lucky. Maybe that's why the only thing you'll be told when renting one is the phone number you should call if/when the battery dies on you.
Thankfully the Burmese are really wonderful people and, as soon as they see you stopped by the side of the road, someone is bound to stop and call the number for you. In half an hour help will arrive, with a fresh battery for your bike. This happened to us, more than once. We did get to meet a very nice teacher that way, one that stayed with us until help arrived.
There are busy pagodas, and quiet ones. Some are full of people praying, and visiting, while you'll be alone on the next one. Some are bright, filled with those LEDs, and others very dark and moody, and you'll need a flashlight, or your phone acting as one to see what's stading a meter in front of your face. They were all worth a visit.
Food wise, we came across Weather Spoons on the first day, and this would be our usual stop for meals. The staff is, again, very nice and helpful, and the food great. We would come back often while in town.
And it was time, again, to move to another city, and another country. Myanmar is one of those countries that you'll keep on your list, even though you've been there, but will never be sure if you'll make it back. Maybe they'll let you in, maybe it will be closed again, one never knows. We wish them all the best, may the find the peace they want. And may we visit them in the future.
---
Hotel Mandalay : The Hotel Nova
Hotel Bagan : Bagan Star Hotel
---