🏝Príncipe
Getting ready to leave the island.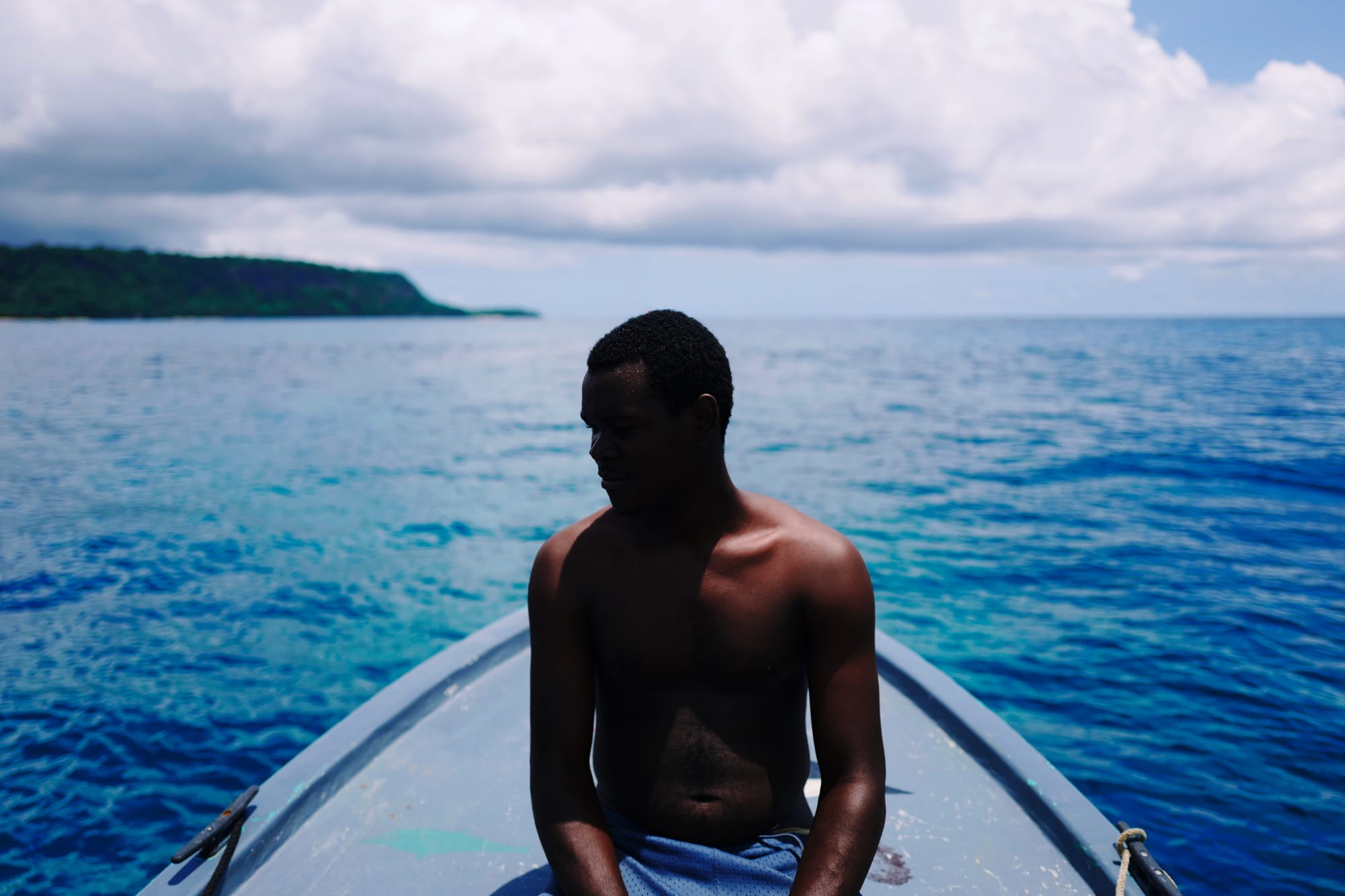 We got to spend another month and a half on the island after the wedding. It was as good as before, but now we were a family, it felt a little different. We would drive around, as usual, showing journalists and guests the island. Work, but pleasure as well. I have always felt at home there. Strangely enough, even on that first visit years ago. Still do.
We had our flight out of the island scheduled, when a new request for a media visit came through. So we stayed a couple of weeks longer, and that was great too. We welcomed Maria and Nuno to the island, journalists from a Portuguese TV. We didn't know them before, but would be friends by the time they left the island. It was a great way to end this stay in Príncipe.
There is plenty to show, as I've said before, and movieStar is the perfect person to guide people on the island. She loves everything about the place, as well as her job. She is trully amazing at what she does. I've yet to find a person who goes there and is not impressed for life.
The landscape is awe inspiring, a UNESCO Biosphere Reserve covers half the island, the people are as gentle as you'll find anywhere else in the world, and everyday you're surprised by something. Always learning, like one should.
Manuel, ever present in our lives, had a last thing to teach me before we left. When you're married there are some things you must know! In my case, I had to learn how to build a canoe out of a huge tree trunk. He wouldn't let it go and soon the opportunity arrived: a tree had fallen not far from the village. I would join him and his father, make the way down the hill to the spot, and have a go at it.
movieStar would join the women and learn how to do the laundry on the river. Sadly no photos are available of this one. I believe it's hard work, but I'll bet it's not as hard as the canoe building! I lasted not even 10 minutes, swinging that huge axe. I was humbled when Manuel's father, an 80 year old gentleman, would keep at it for a looooong time, well after I'd given up. Both of them were incredible, and I, a city boy, came away with the theory in my head, but I'm certain I couldn't build a canoe to save my life!
This island has given us so much, for so long, that it's impossible to quantify. It's something that is hard to explain when you have not experienced it. I was moved to quit my job, a job I actually loved and one that allowed me to live so many things, after going there. Still today I can't explain why I did it. But I've talked with friends who had the urge to change things in their lives as well after spending some time on the island. We all felt something, even if we can't put our fingers on it.
People were still climbing into the back of our pickup truck (everyone who has a car acts as public transport) to shorten their walks; the whole island would still be left without coffee, or butter, or some other thing, for weeks; electricity would still be available only a few hours a day; sometimes there was no gasoline as well. And everyone would just get on with their lives. And still be happy.
The turtles kept coming to their beach, the nest count was now over a thousand. Fish was still being fished, bees were still producing their honey, and the pineapples kept growing.
We were already thinking about the honeymoon, and where this would take us. A week in Lisbon, before boarding another plane. We would move East, and it would be a few months before we came back home. And a year before we came back to the island again.
But the island would always be with us, everywhere we went.
Corny, maybe, but SO true.