🇹🇭Thailand
Welcome to the Land of Smiles, and Khao Soi!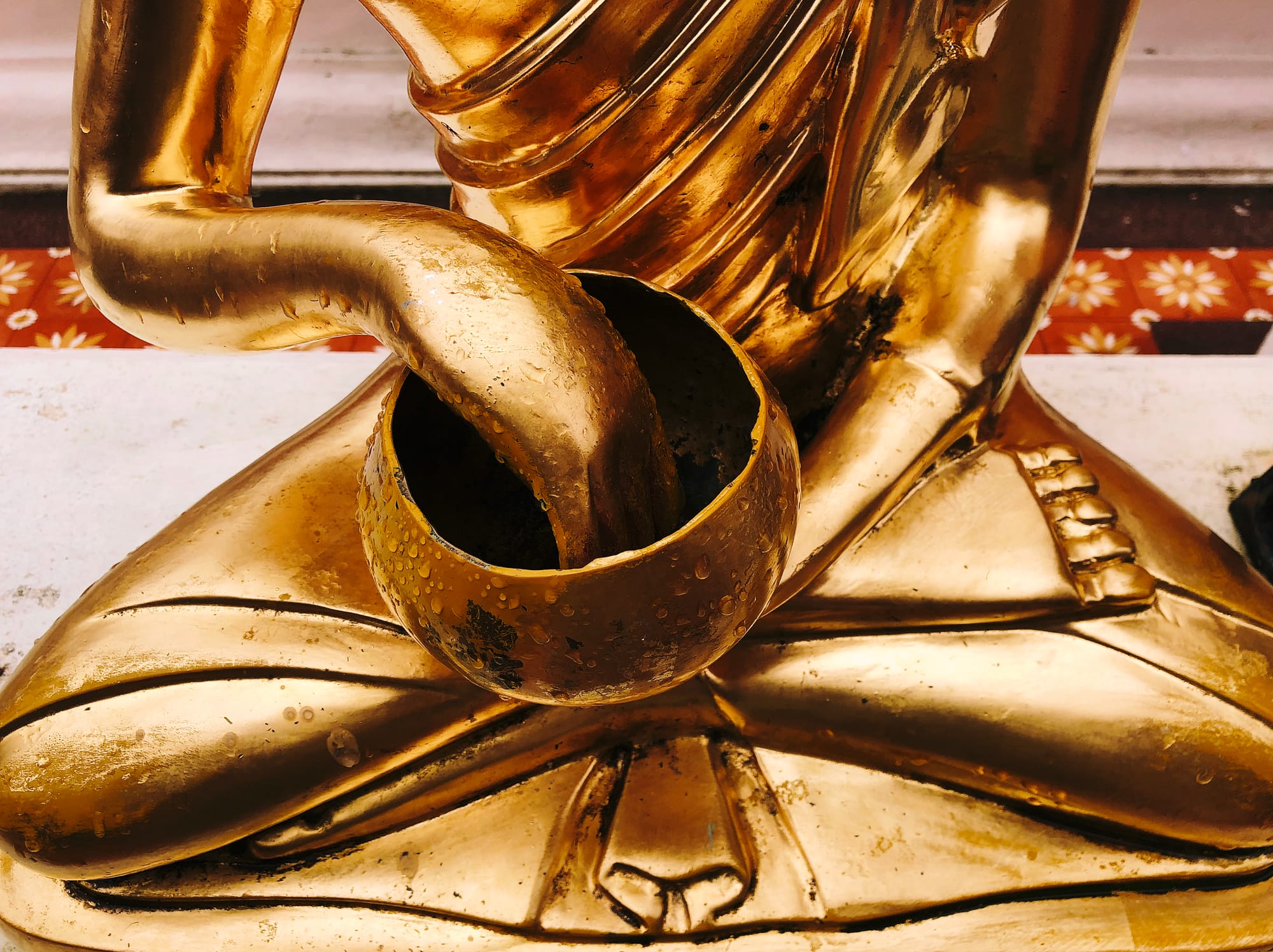 Arriving in Ko Lipe is cool.
First time I've entered a country on an island, with immigration offices set on the white sandy beach. You get your passport stamped wearing no shoes. Nice experience and, we're in Thailand. We'd both been here before, in Thailand, but never together, and never in Lipe.
Tiny tiny island, but one that has everything you might need. Koh Lipe is one of those postcard islands you see on the flyers, and we were quickly enjoying it all. A decent hotel on the beach, great food and drinks, a dive center, and a bungalow to sleep. What else does one need? 7-Eleven? They have you covered.
We would spend a week there, taking hour long swims in the sea, eating like crazy, taking advantage of the happy hour at the bar, eating some more, walking around, drinking in deserted beach bars (and beaches) and waiting for the Catitos, cousins who would meet us for a week in Thailand. In Ko Lipe you can survive with a swimsuit, no need for anything else. We did just that.
There was not much else we could do. It's a really small island, and the furthest we could go, predictably as in all islands, was to the other side of the island. But on this one that was very close. We'd be at the beach, look at each other, say "Wanna go to the other side of the island?", stand up, walk 10 minutes, and we were there. A different beach, a different bar, but that was it.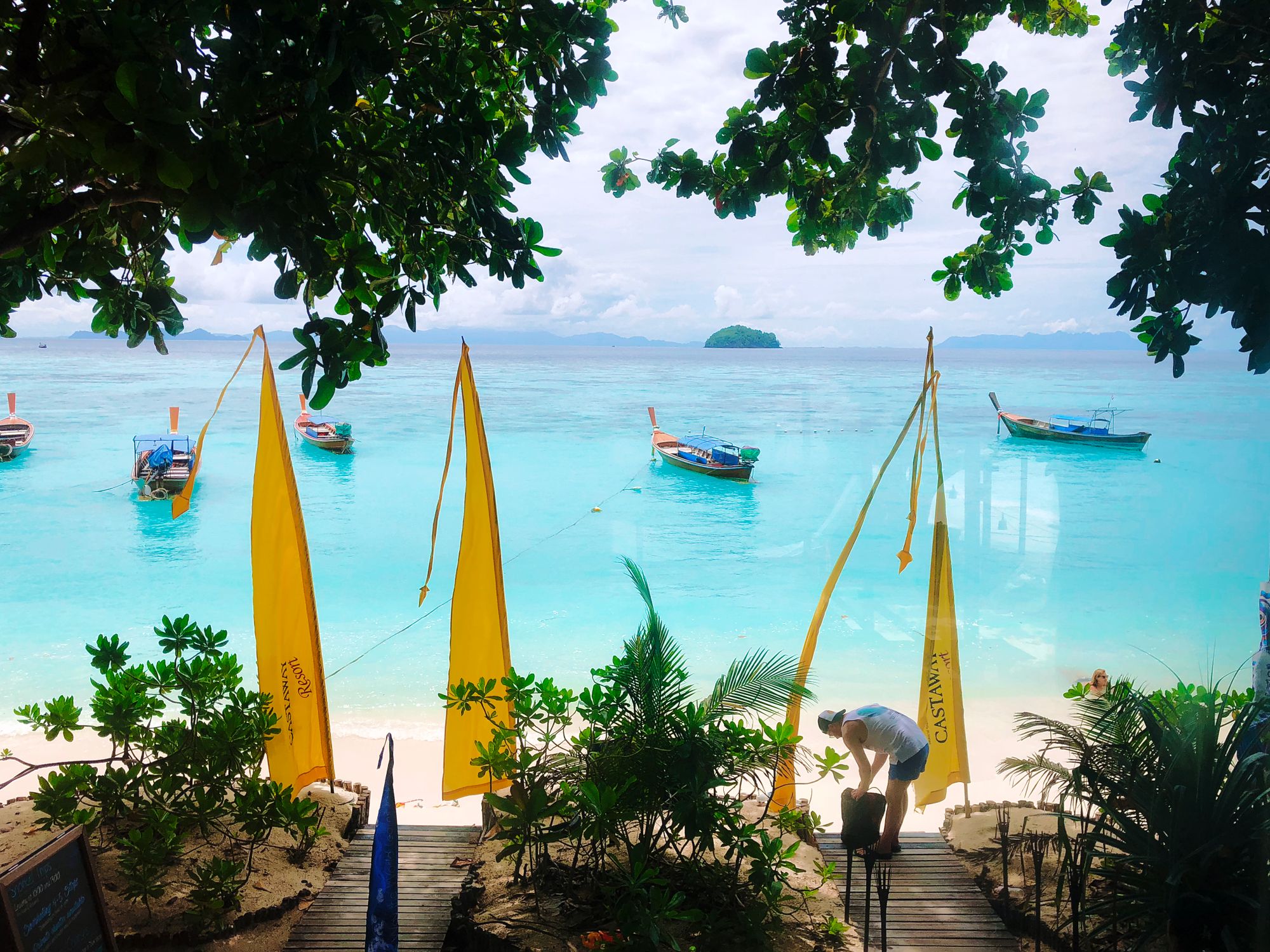 One time movieStar forgot her phone at the other side of the island. We made our way over there, stopping at every shop we'd been before: the 7-Eleven, a pharmacy that misteriously disappeared a couple of days later, and would come back to life as something else, and all the others on the way. We found it on the beach, on the same wall it had been left behind. We'll never find out if people are honest, or no one even saw it in the first place.
When this got old we thought about going around the island. Walk the length of one the beaches, and try to make it to the next one over the rocks, and repeat until we covered the whole coast. It was harder than we expected, and we did half the island only, but it was a very nice way to spend a few hours.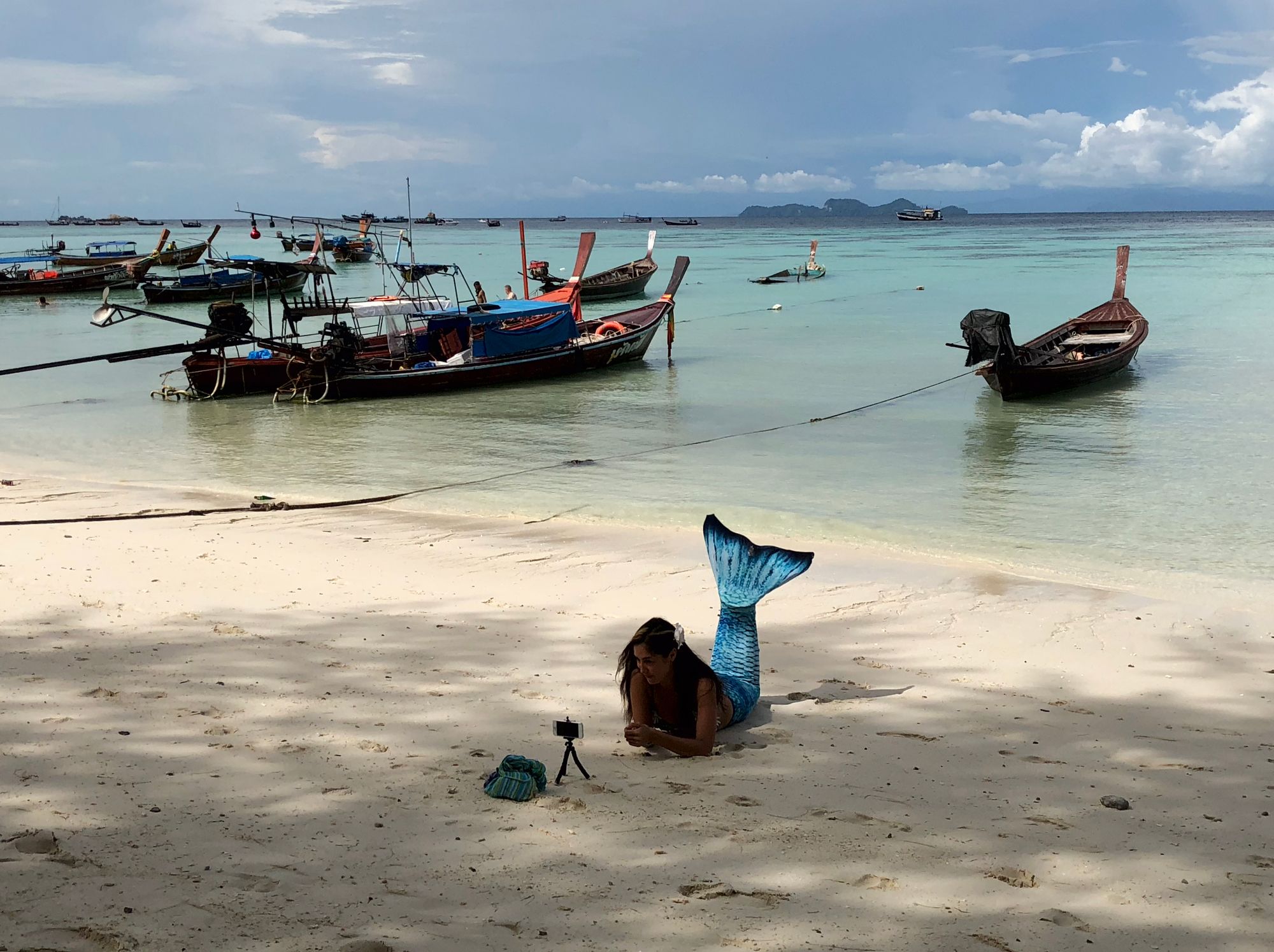 Diving was also on the list, and it was the most wonderful time. Thailand is the place where I had my first diving classes, many moons ago, and it was a pleasure to dive in the country again. Being low season the hotel was far from full, and I went out with the instructor and no one else. It's nicer that way. We did a couple of dives and had fun. Sadly, as in other places around this part of the world, trash is a huge problem, and you can tell that when you're diving as well. Too many tourists, the infrastructure is not adequate, it ruins the environment. Big time. You can see huge piles of unattended trash if you stray from the main streets. A shame, but one we're helping create with our travels.
Our cousins finally made it there. There was plenty of room at the hotel, we moved into another bungalow, closer to the water front, and went... wait for it... diving, eating, and drinking! Back and forth, to the other side of the island and back. You know the drill by now... We tried a few restaurants we hadn't been to yet. Many were closed, or being renovated. It was the lowest part of the low season.
After the week was done, we said goodbye to the sweet staff at the hotel, got on a speed boat and headed to the mainland. Got into a van,  then another boat, and soon we found ourselves in Railay. Rainy peninsula (that feels like an island, as you can only get to it by sea), so so hotel, and not a lot to do.
The cousins went to a shooting range (can't imagine why I'd want to do that), we had a few cocktails, and that was that. The island looks like something out of a James Bond movie, but so do many others here.
This one is not on my Top of the Islands list, somehow things never clicked for me. Maybe it was the rain, maybe it felt a little depressing, shopkeepers were pushier,... Loved the monkeys going by over our heads, and a very special temple on one of the beaches, but that was it. It was time to move to the city.
Flying to Bangkok. We're always flying here.
Bangkok. Always a pleasure. Love the city. Always have, I suppose I always will. Love the mess, love the smell, love the people, love the streets, love the food, love the canals, love the temples, love the incredible size of it all, even love watching the tourists here! Kao San is awful, but can be quite entertaining if you're in the right mood.
Three days of shopping, eating, drinking, walking, eating, drinking, visiting the malls, eating, drinking, attending the grand opening of LINE Village, eating, drinking, go through all the temples again, eating, drinking, go out at night, eating, drinking, ride the boats in the Chao Phraya, eating, drinking.
This time, since we had company from the cousins, we even had to go out of the city, and try a couple of tourist traps that we both had managed to escape on previous visits to the city.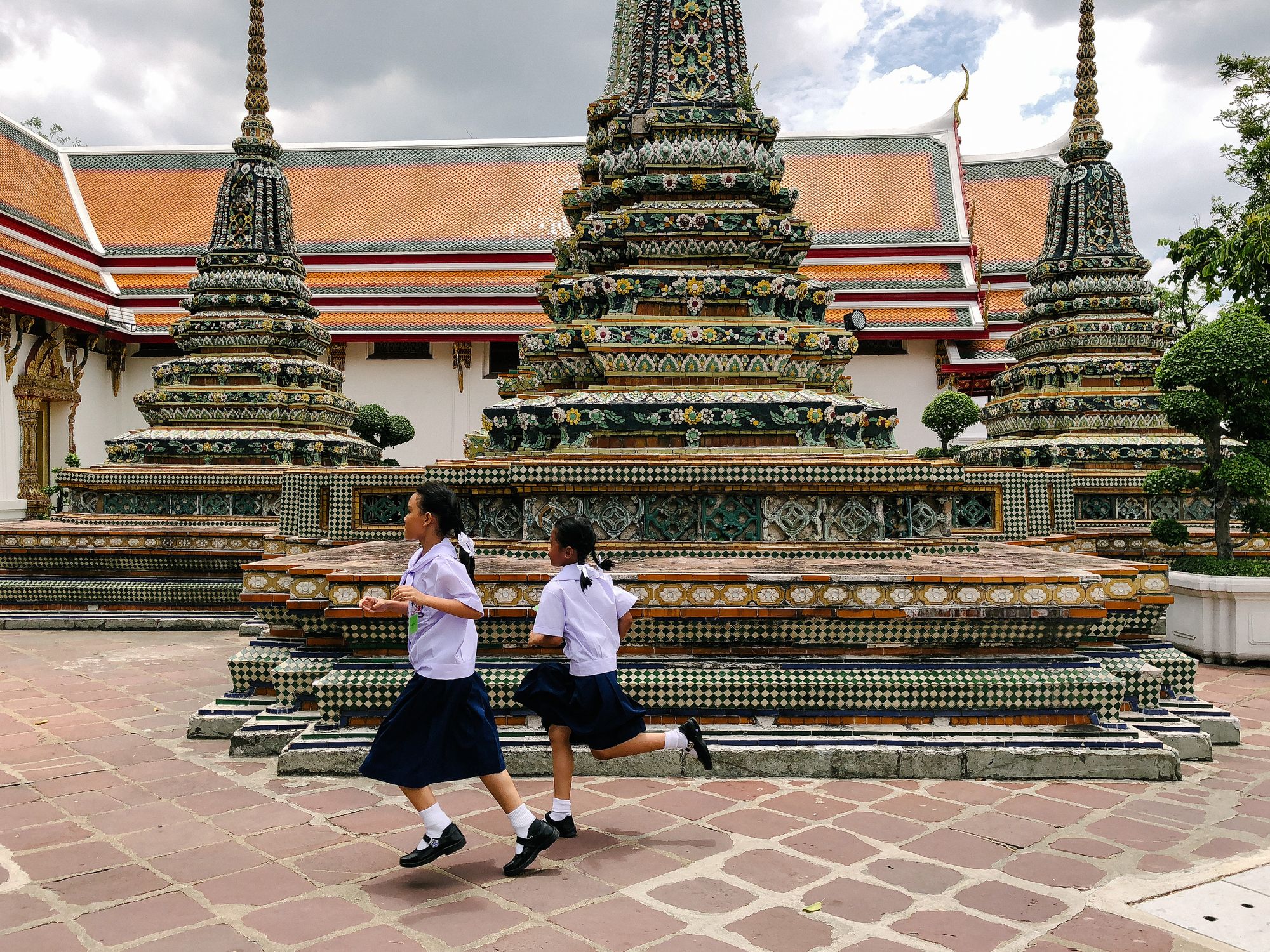 We did the "train in the market" thing, and the "market in the canals" thing. Both wildly overrated, and we were left wondering if they'd still be there if not for tourists. I believe the train would keep coming, but on the canals you have to look very carefully for a stall selling something not meant for tourists.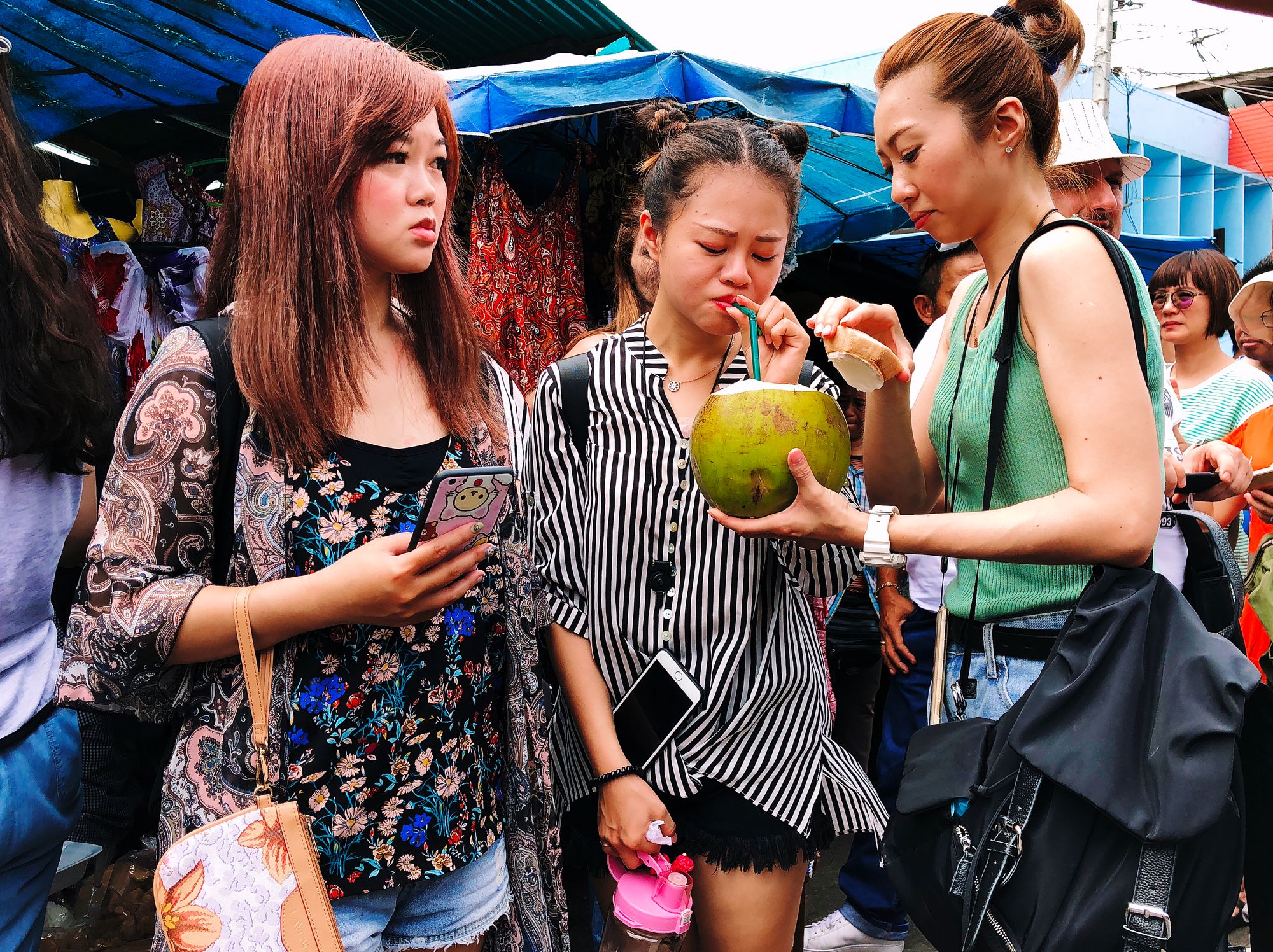 As sad as we expected.
We still had time for a final visit to Wat Saket, and that was it. A short stay this time. This is one of my favorite cities, but movieStar doesn't share the same enthusiasm. No hard feelings, still a lot of places on the list.
Moved up to Chiang Mai, again by ourselves, Catitos flying back home.
Time to relax from the bustle of Bangkok, and there's no place to rest like Chiang Mai.
And time for a new Sak Yant! Arranged and done, with the super nice people of Sak Yant Chiang Mai. You can never have too many tattoos, and getting one here feels somewhat special.
We were also in town for Saturday and Sunday walking street markets, and visited those. It's a great way to spend a couple of hours, an incredible amount of things going on, loads of stall selling food, trinkets, and whatever you might be looking for. A lot of temples in town we loved as well, we went to all of them, got more blessings and photos, then a haircut (super service).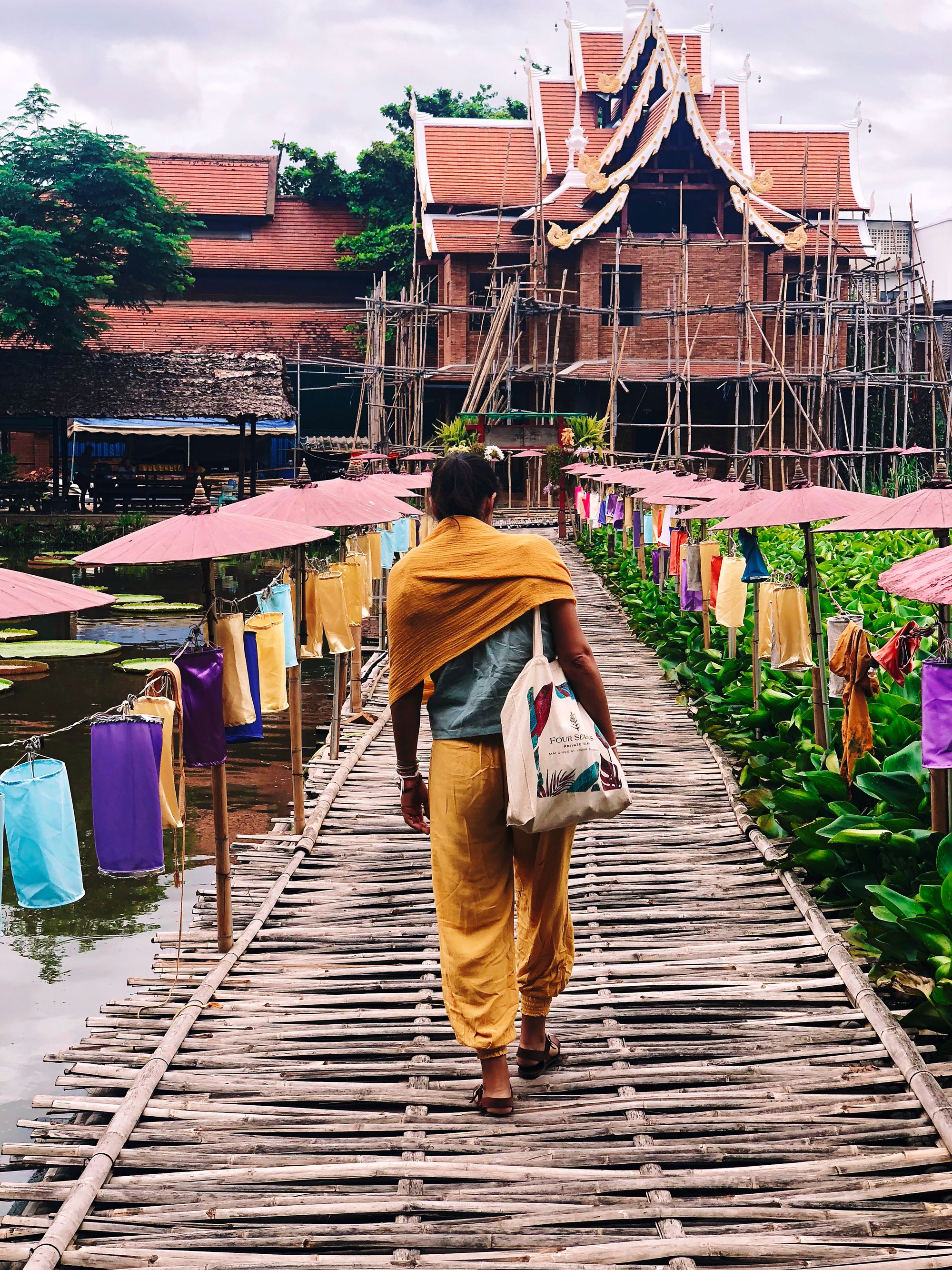 A visit to a Hmong Village on a grey rainy day, the mandatory climb to Doi Suthep, and we had the most amazing Khao Soi! We tried a couple, but we found the perfect one, and would come back every day for another helping. I'm sorry I can't have one just now! I have dreams about that Khao Soi.
We needed passport photos for a visa, so we had to find a place for those, and came upon the nicest photographer in town, who would retouch the photos before having them printed. Took a while, but they come out beautiful.
The rest of the time was spent walking around, slowly. We'd sleep, walk for a bit, eat, walk a little more. I have a lot of love for the city, but not a lot else to share. We had a wonderful time. The town has a slower pace, and so did we. We'd go into a temple, stay there for a while, talk to a couple of the monks, and make our way back.
And still time left for a tour of Chiang Rai and the many wild temples there. The Blue Temple, the White one, the Black one. All the temples. Chiang Rai feels a bit like the crazy Chiang Mai brother.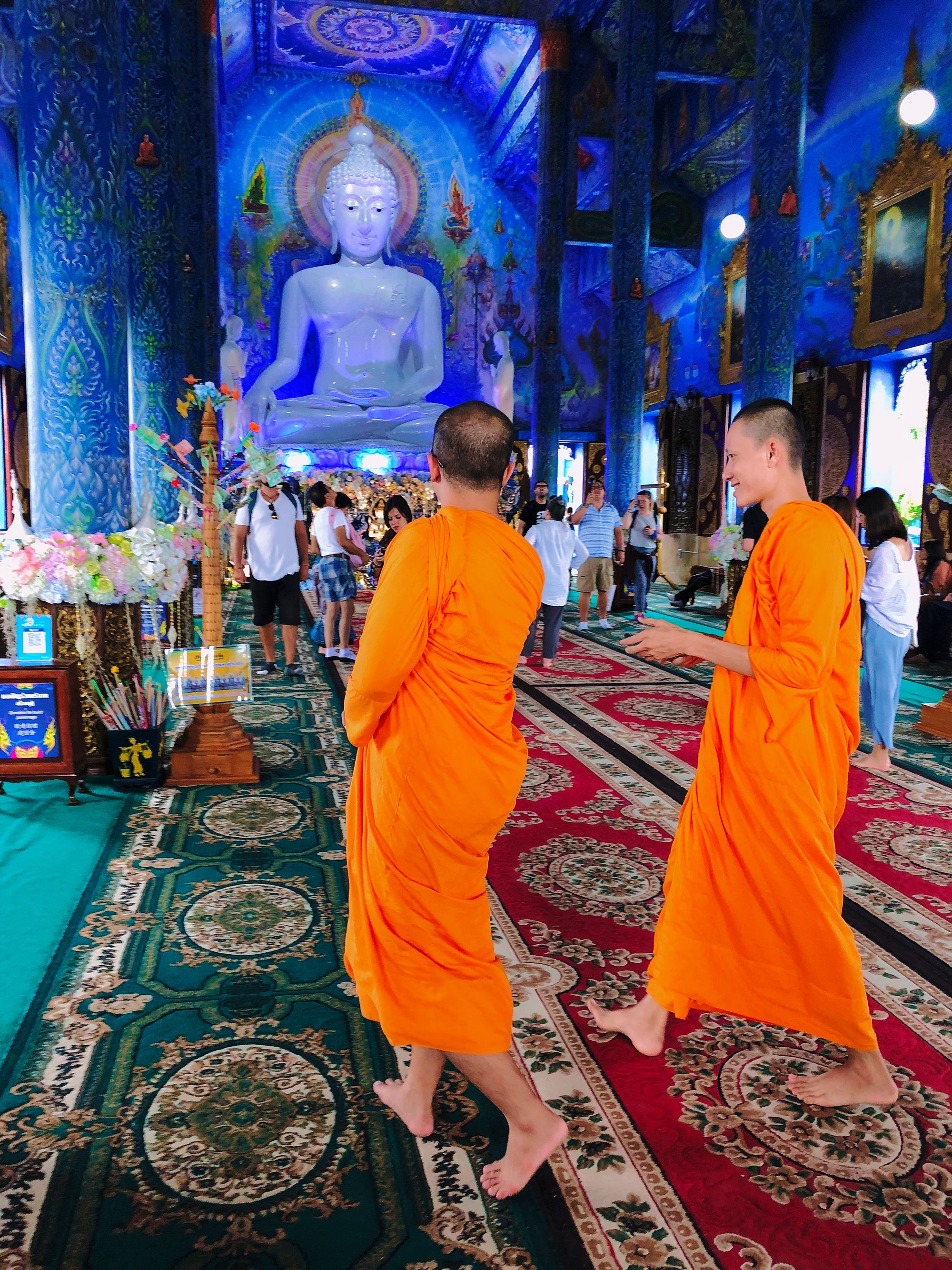 We got on a tour, one of those where there are six or seven of you racing around in a van. We hadn't done of of those yet. Not perfect, but we didn't want to spend the night in Chiang Rai anyway, and we managed to go to all the places we wanted to visit. It even felt appropriate to visit this crazy city in such a crazy way.
Chiang Mai is one of the cities where we can see ourselves living. The size, the mood, the weather, everything seems to feel perfect for an extended place. The number of digital nomads doing just that seems to be growing by the week, at least when we were there, and it's often on the news for that. There's no rush there. There are loads of small boutique cafes, next to the most traditional restaurants. I think, and I might very well be wrong, that they've found a way to balance things over there.
It was a cool stay in the coolest of places.
---
Hotel Ko Lipe: Castaway Resort
Hotel Bangkok: Korbua House
Hotel Chiang Mai: Panna Heritage
---