🇻🇳Vietnam
A family favorite.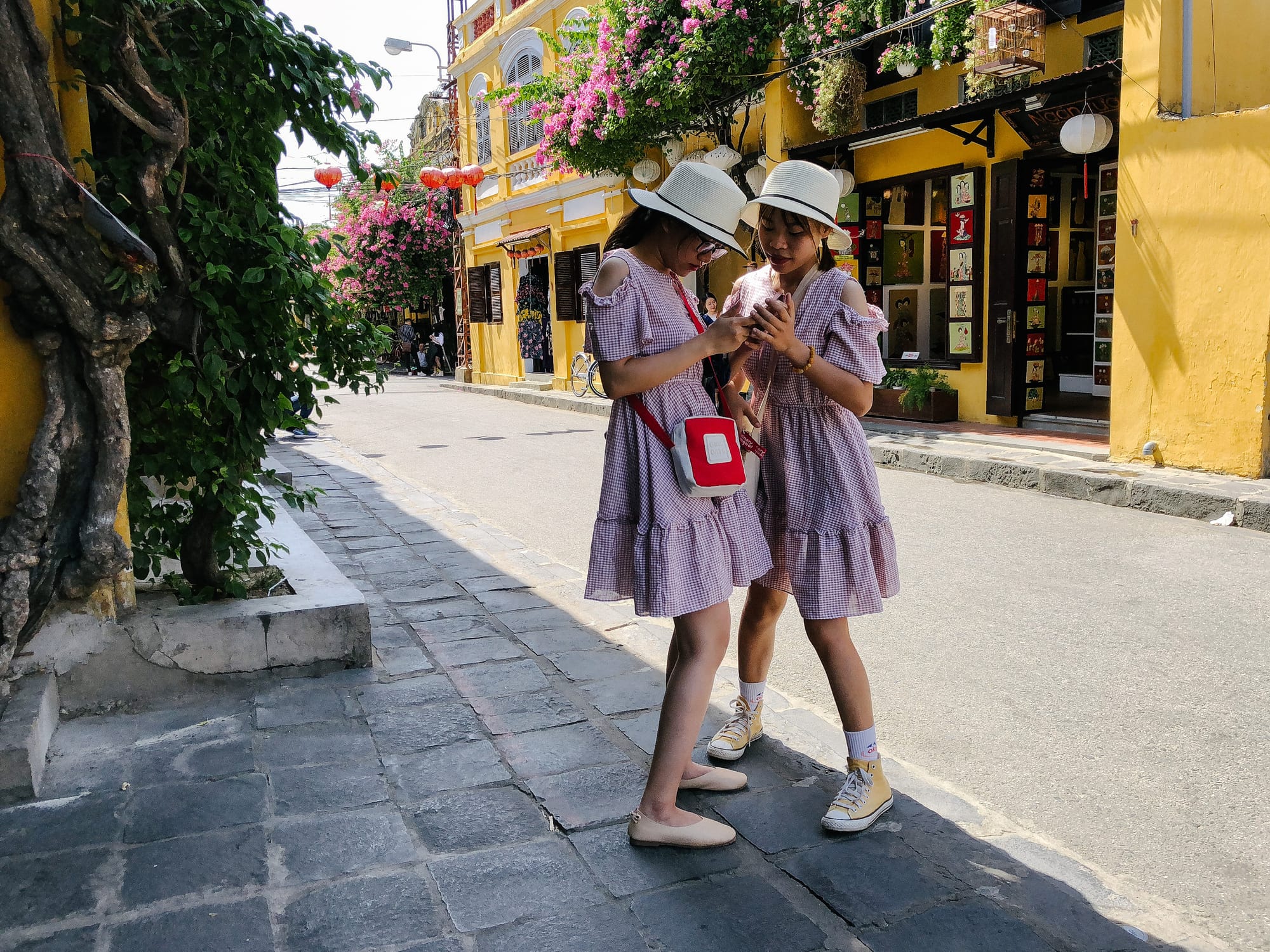 This country would turn out to be one of movieStar's favorite stops on the whole trip, and I think she was having a lot of fun everywhere. I know I was.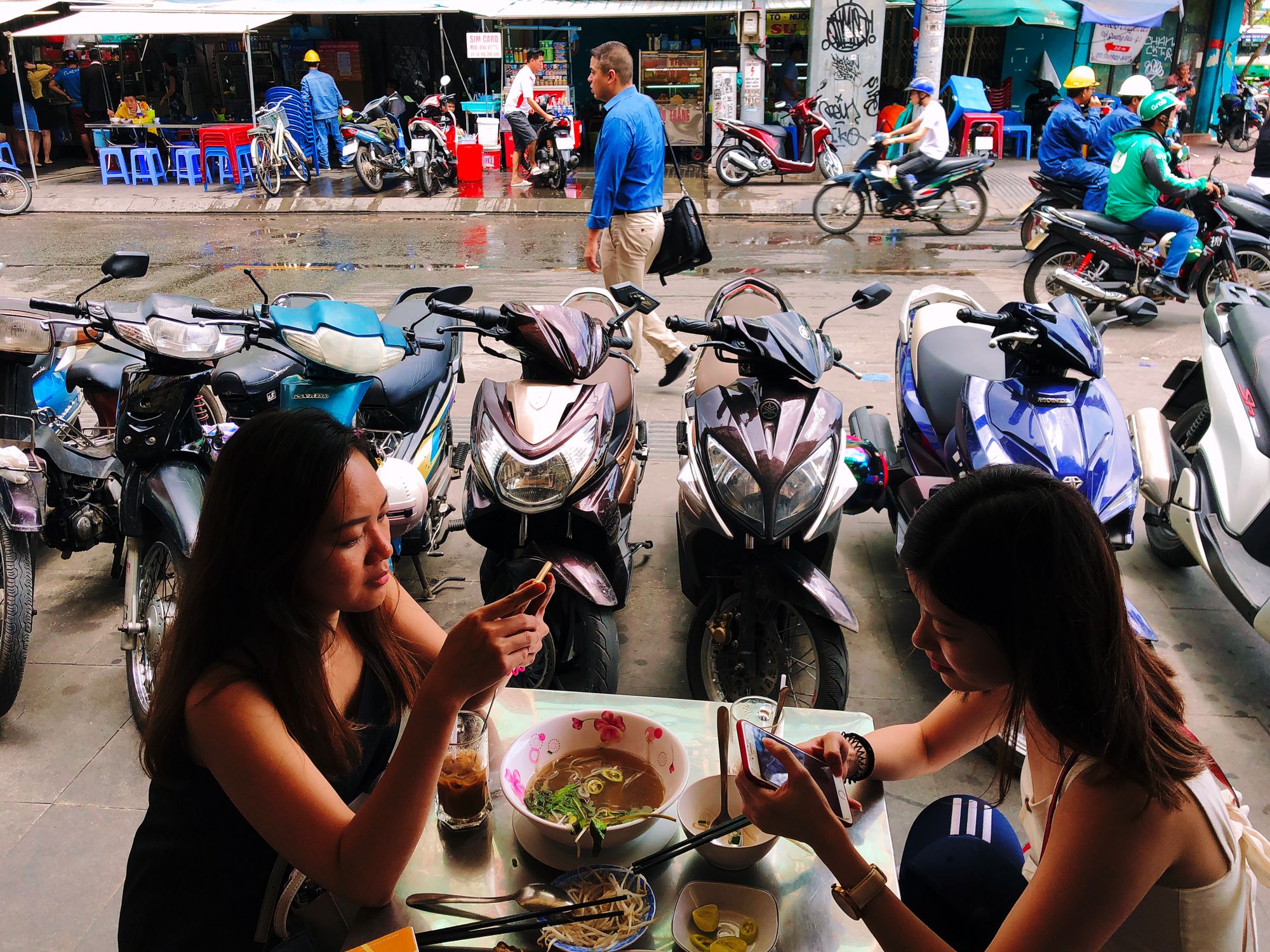 Saigon would be our first stop, we would then move on to Hoi An, Hue, and Hanoi. A lot was in store for us, Vietnam is incredible.
Saigon
As soon as we checked in at our very cool hotel in Saigon, we left for a walk around the block. This block turns out, had a rather nice brewery, with an incredible IPA. I was home! Walking afterward was even more rewarding...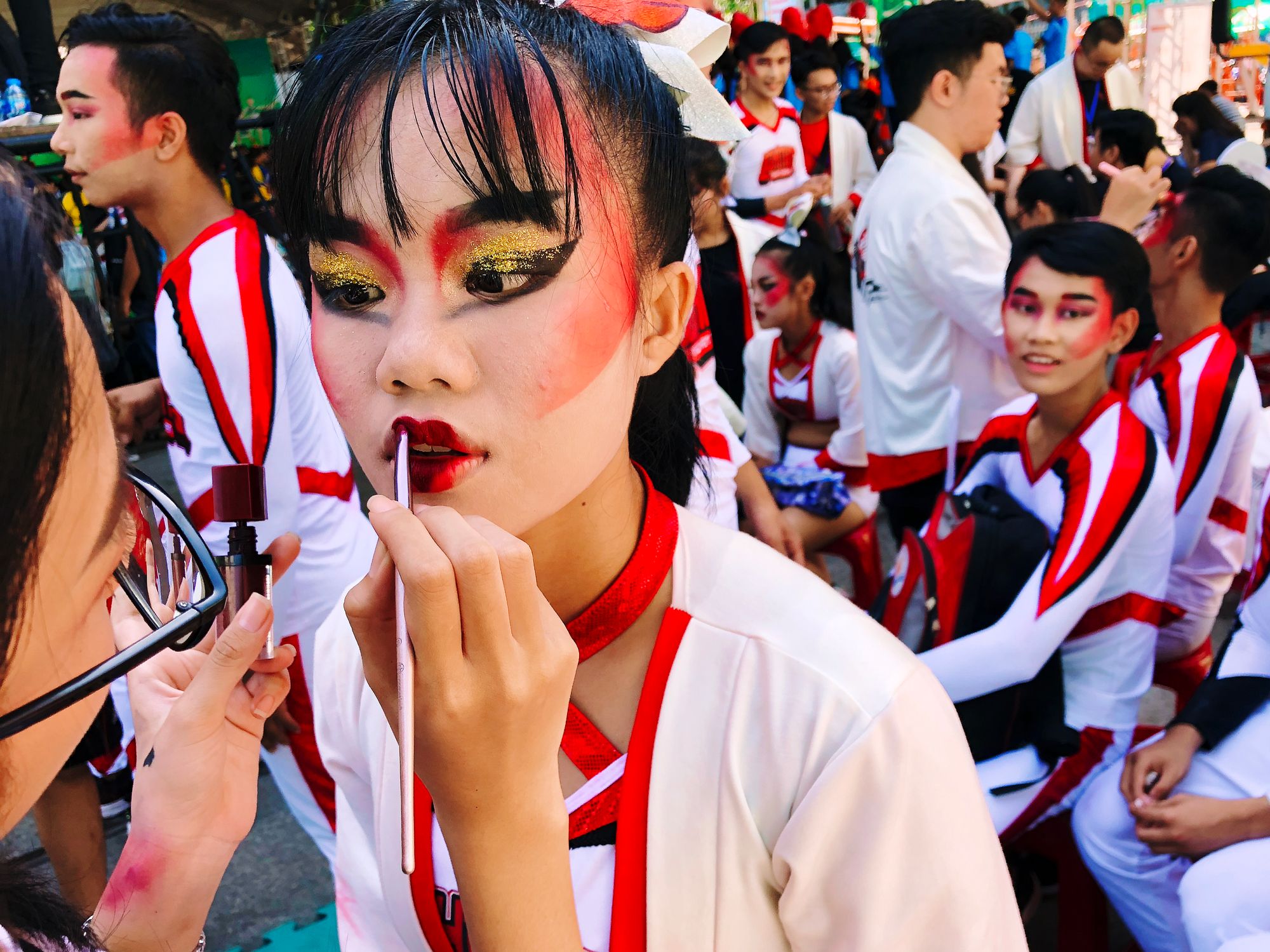 And if there's one thing we LOVE doing in Vietnam is walking. There's so much to see! So many side streets, so many little corners, shops, temples, so much old and so much new. There are no dull moments when walking about.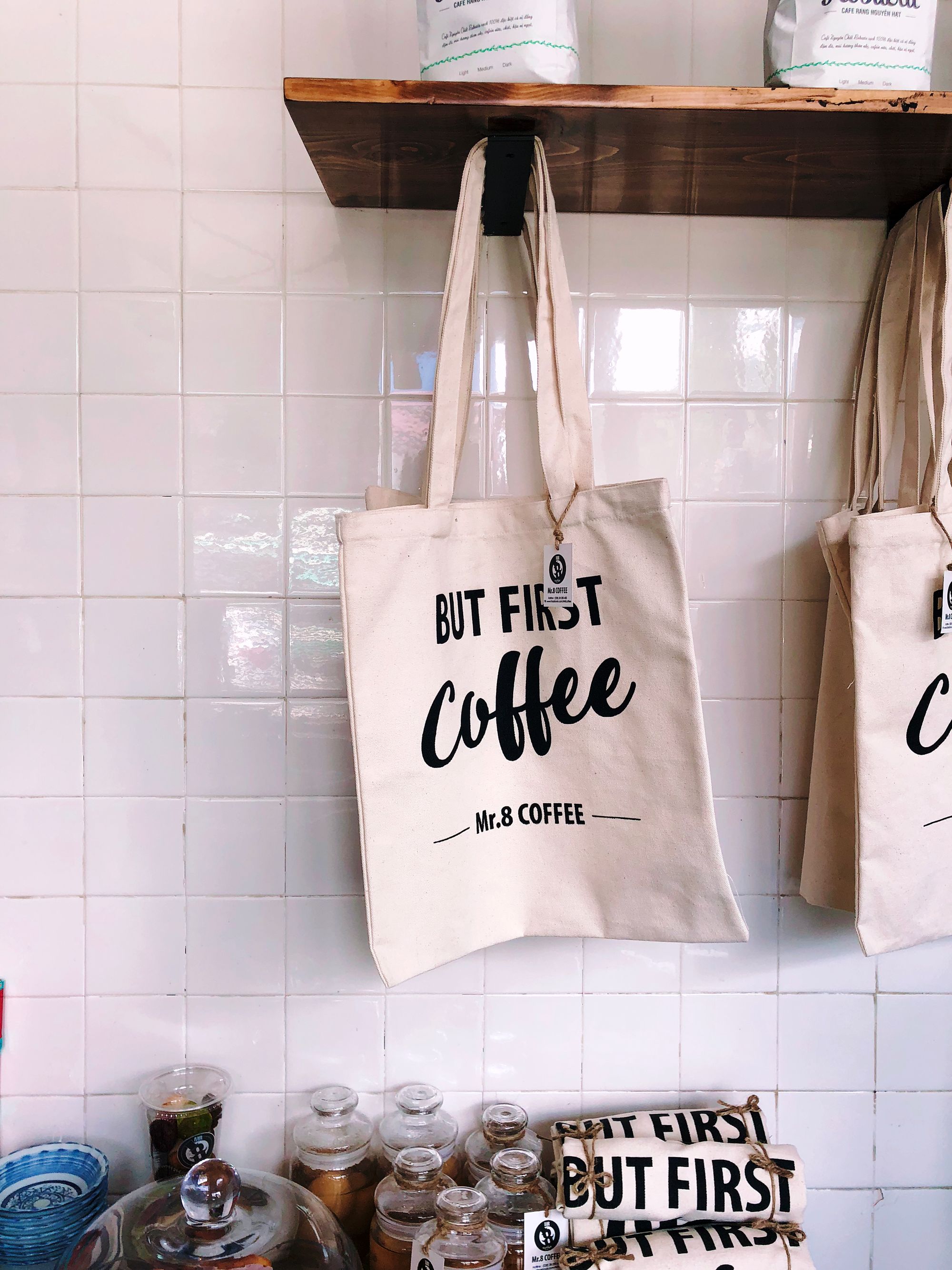 Then there's coffee. Coffee is everywhere and, being Portuguese, we can feel the connection with other coffee-loving countries immediately. We loved their coffee, the coffee culture, the coffee shops, the coffee franchises they have going (Looking at you, Cộng Cà Phê!). We love coffee, they love coffee. Now we were both home!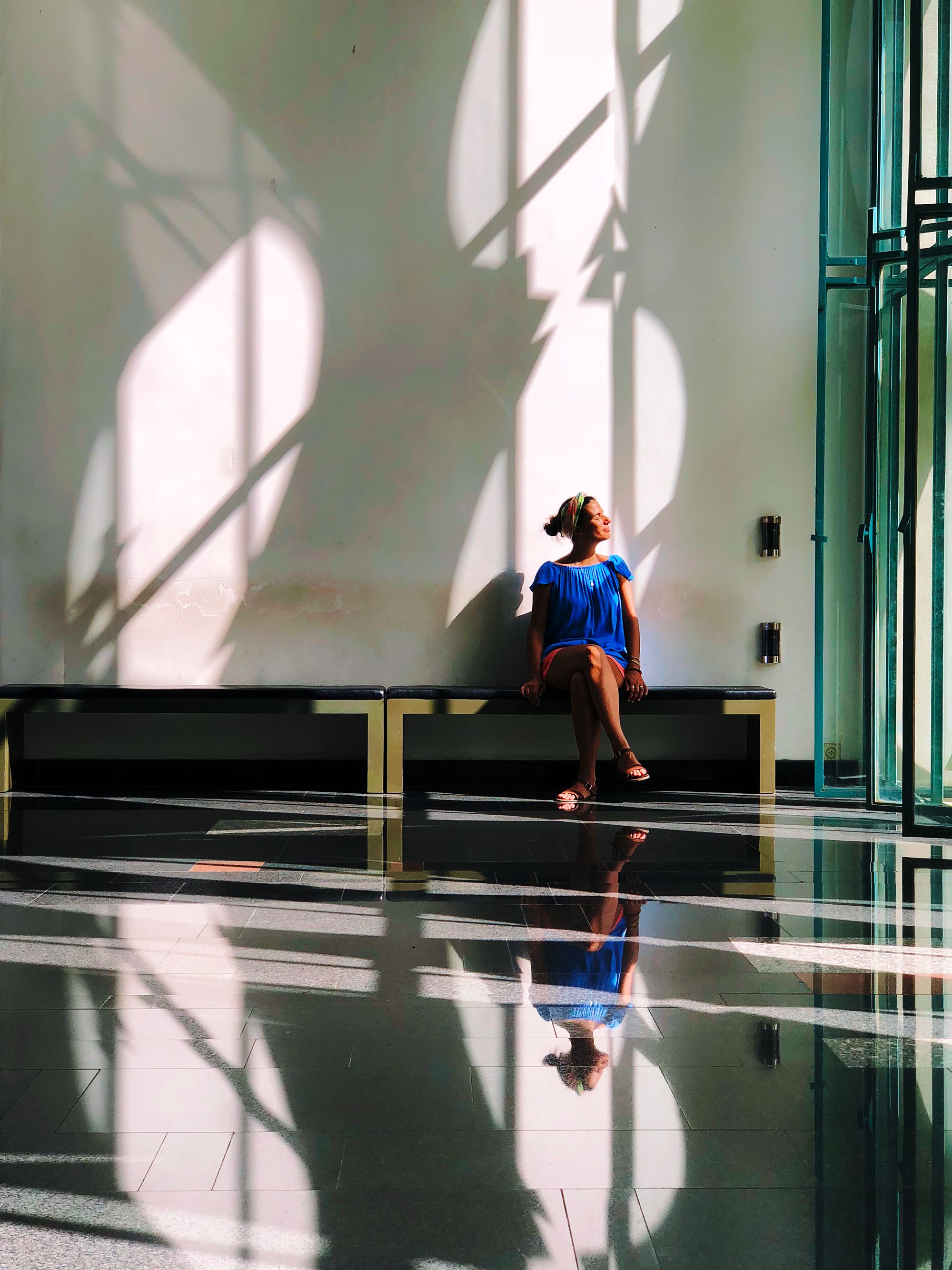 We also had our first Pho in the country here, as well as our first Ban Mi. The first of many.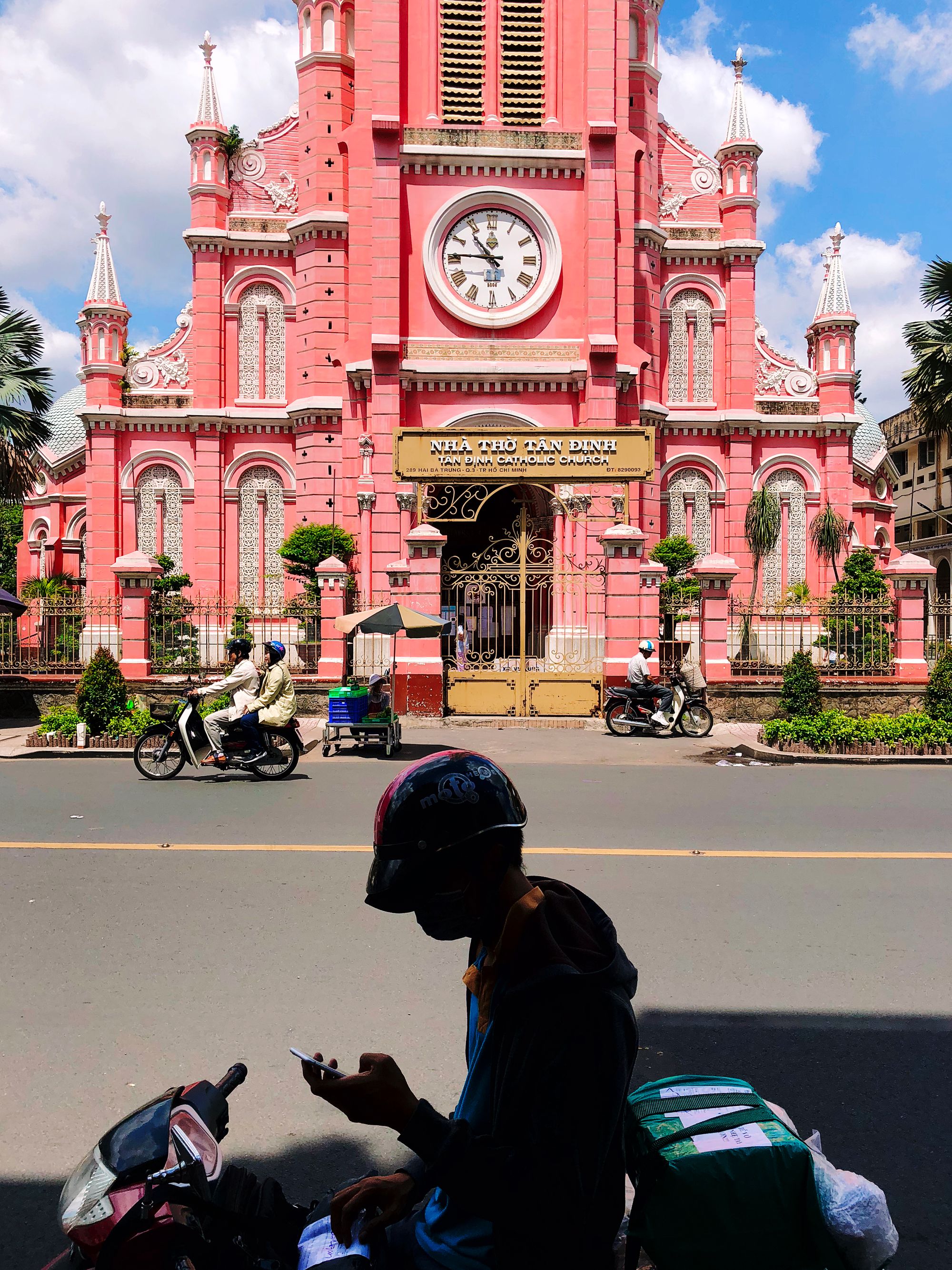 Time for some landmarks. The Independence Palace is unavoidable, so we went there. Huge, lovely architecture, a snapshot of a rougher past.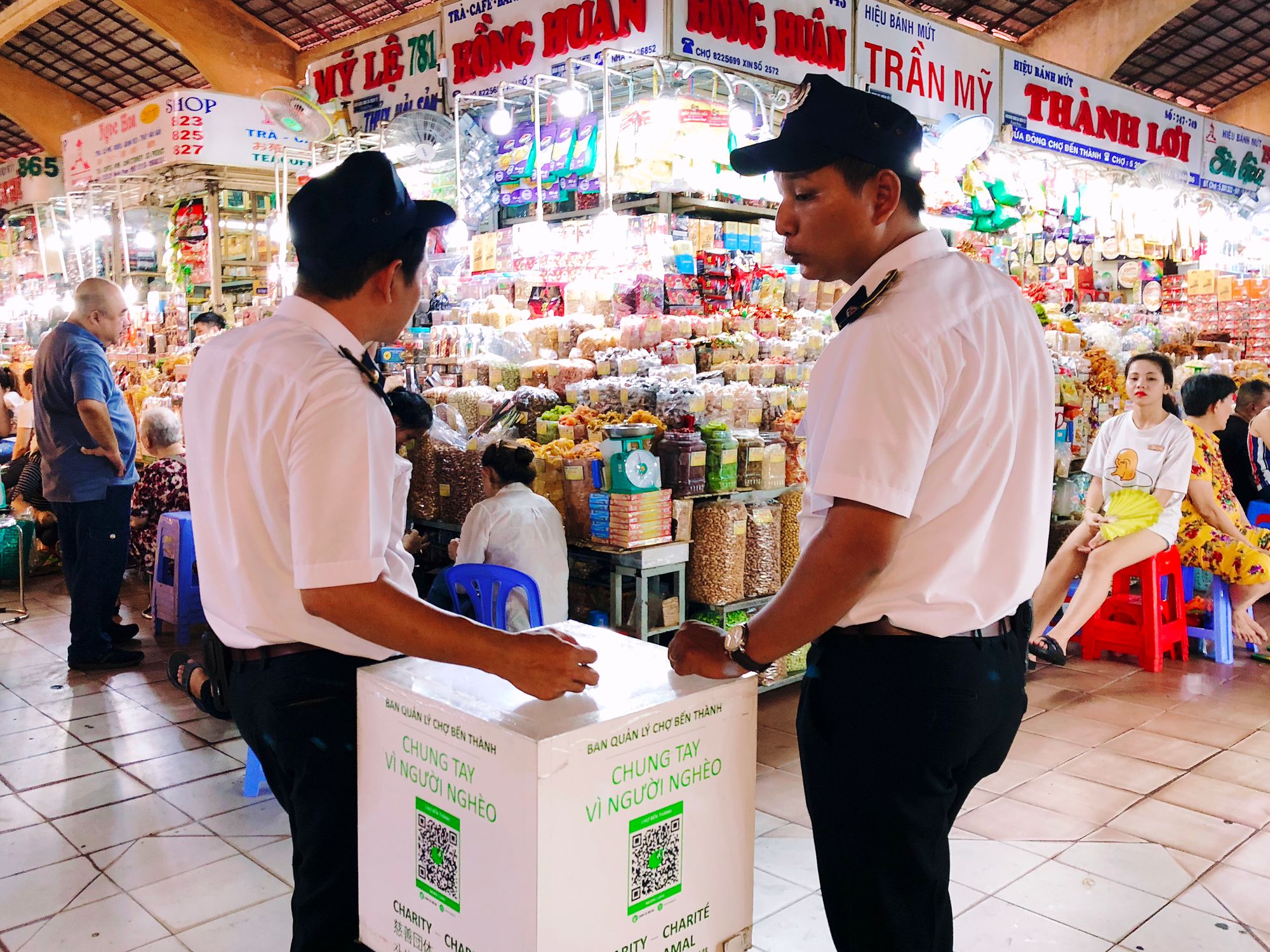 We visited Tan Dinh Church (heaven for pink lovers), had a stroll on Ben Thanh Market, and stopped by the awesome Central Post Office where we shipped a box back home, filled with stuff we'd purchased already, and other we had brought along but figured we wouldn't need. Having it shipped was an adventure on its own! We also looked around a few of the temples. There's a lot of street art too, all over. And, obviously, motorcycles. Perfect.
I LOVE Saigon.
There were t-shirts with that printed on them but, since we'd just shipped a box home, I decided to skip that purchase.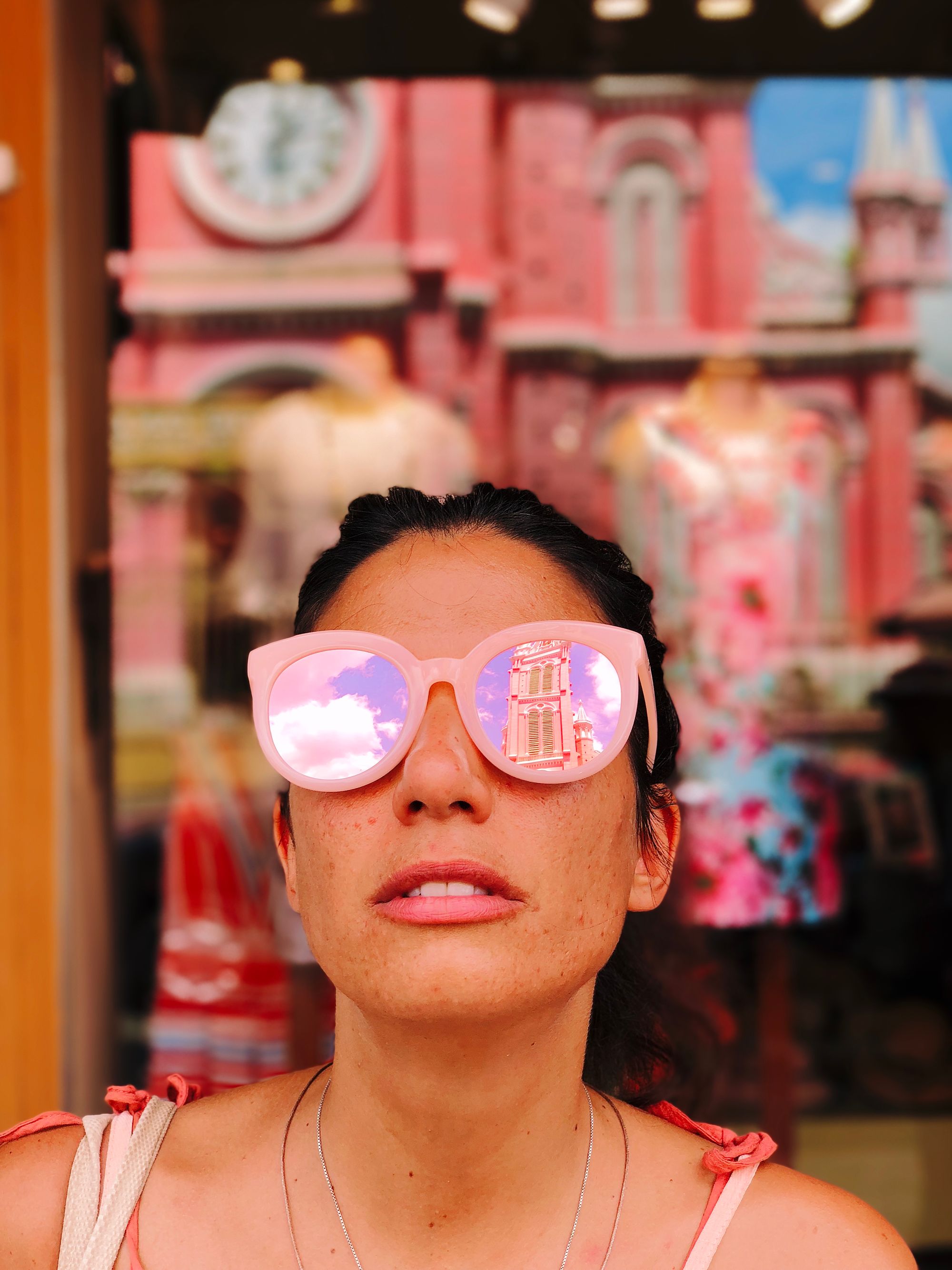 Hoi An
What a treat this little town is! We loved it so much that ended up staying longer than expected. It's small, felt perfect for a longer pit stop.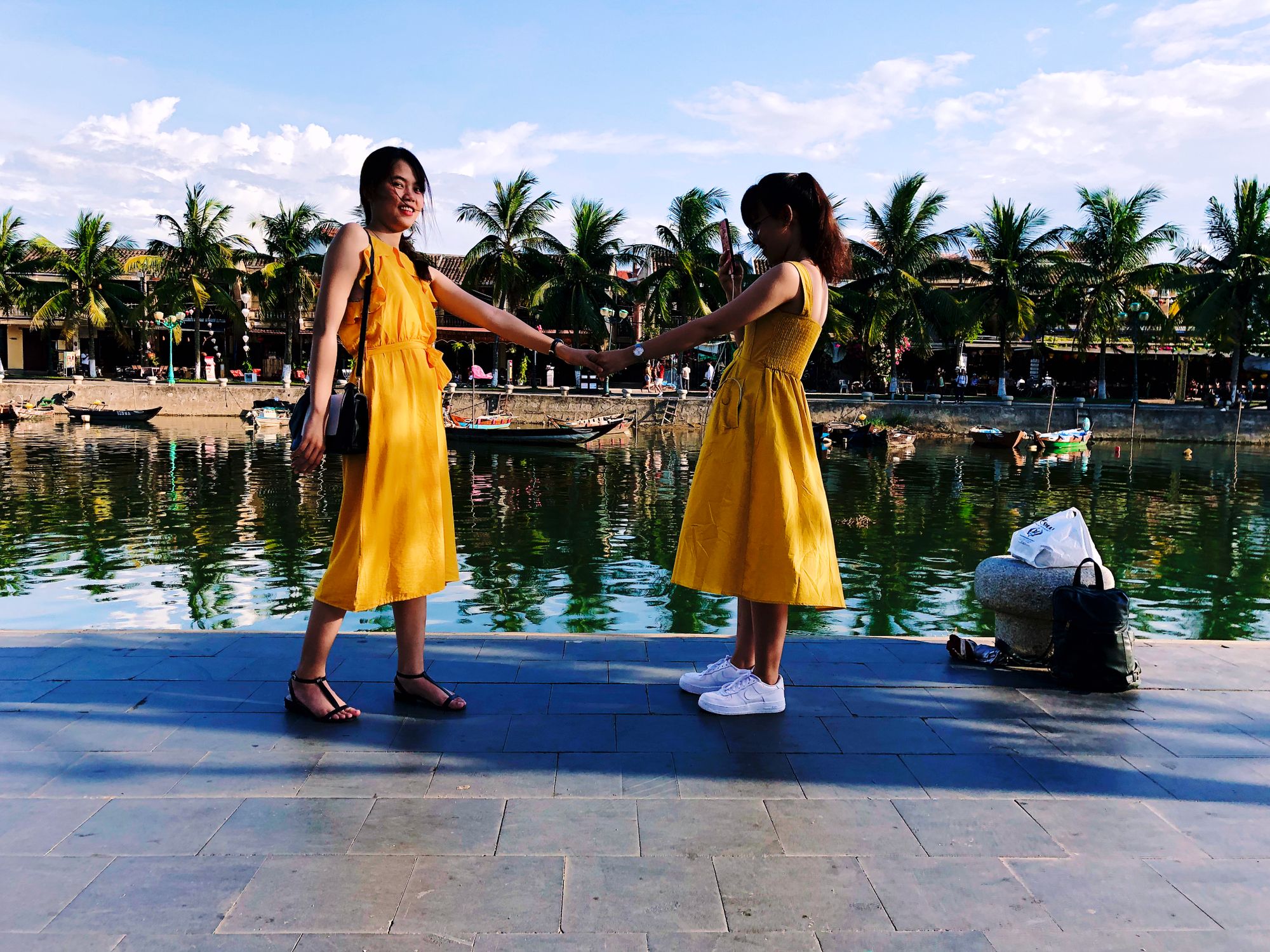 Our hotel was not in the center of town, a ten-minute walk was needed to get there, but that was close enough. We couldn't find a hotel closer than that. All are outside de central area. But, as you know by now, we like to walk, so no issues there. And that meant we could use the "let's go to town" expression, and that's always fun, right?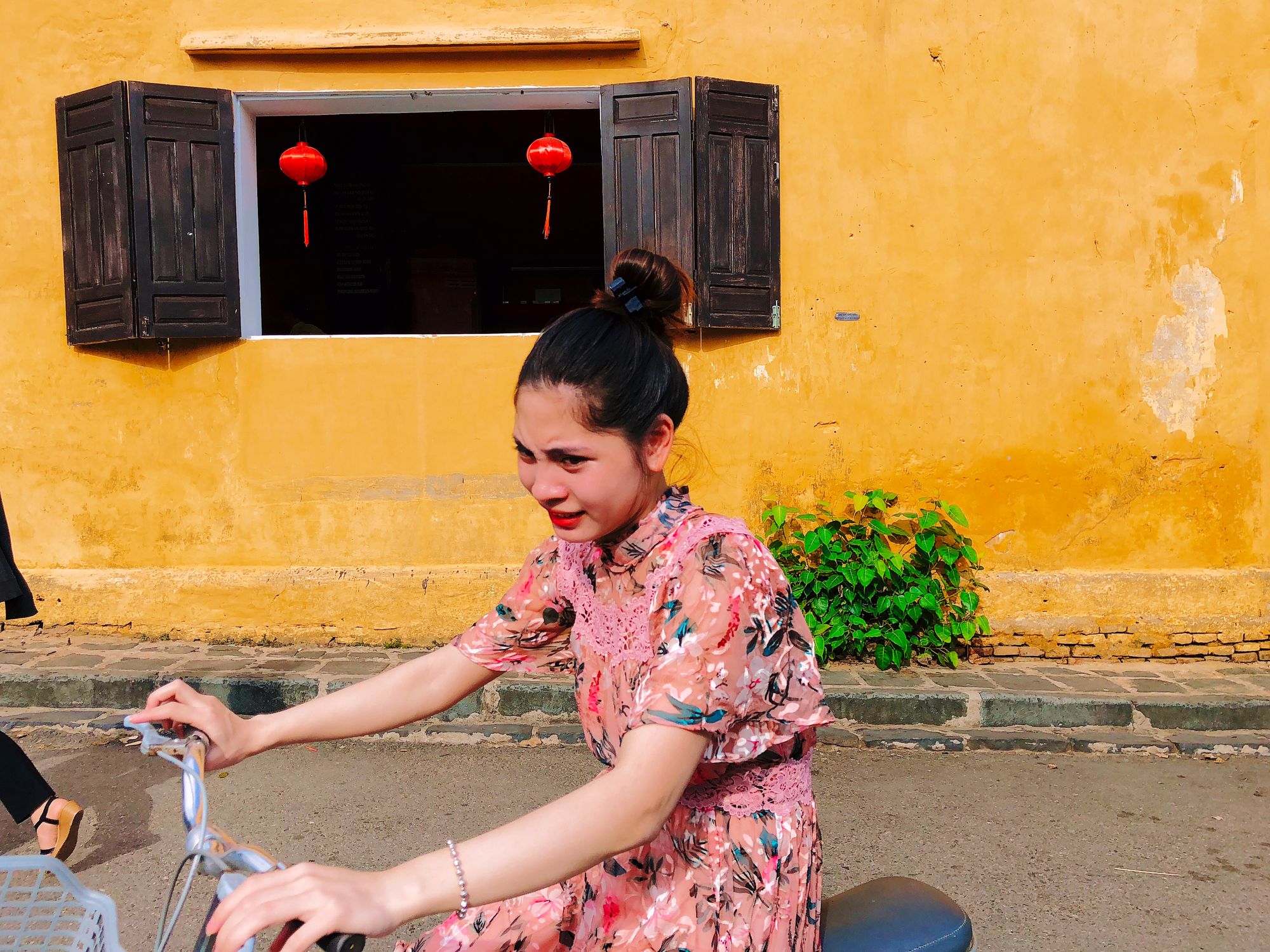 The city is yellow. YELLOW! Also well preserved, feels a bit like a Disney version of a Vietnam town, but that's not at all bad. Most places in the center cater to tourists. Shops, cafes, restaurants, tailors...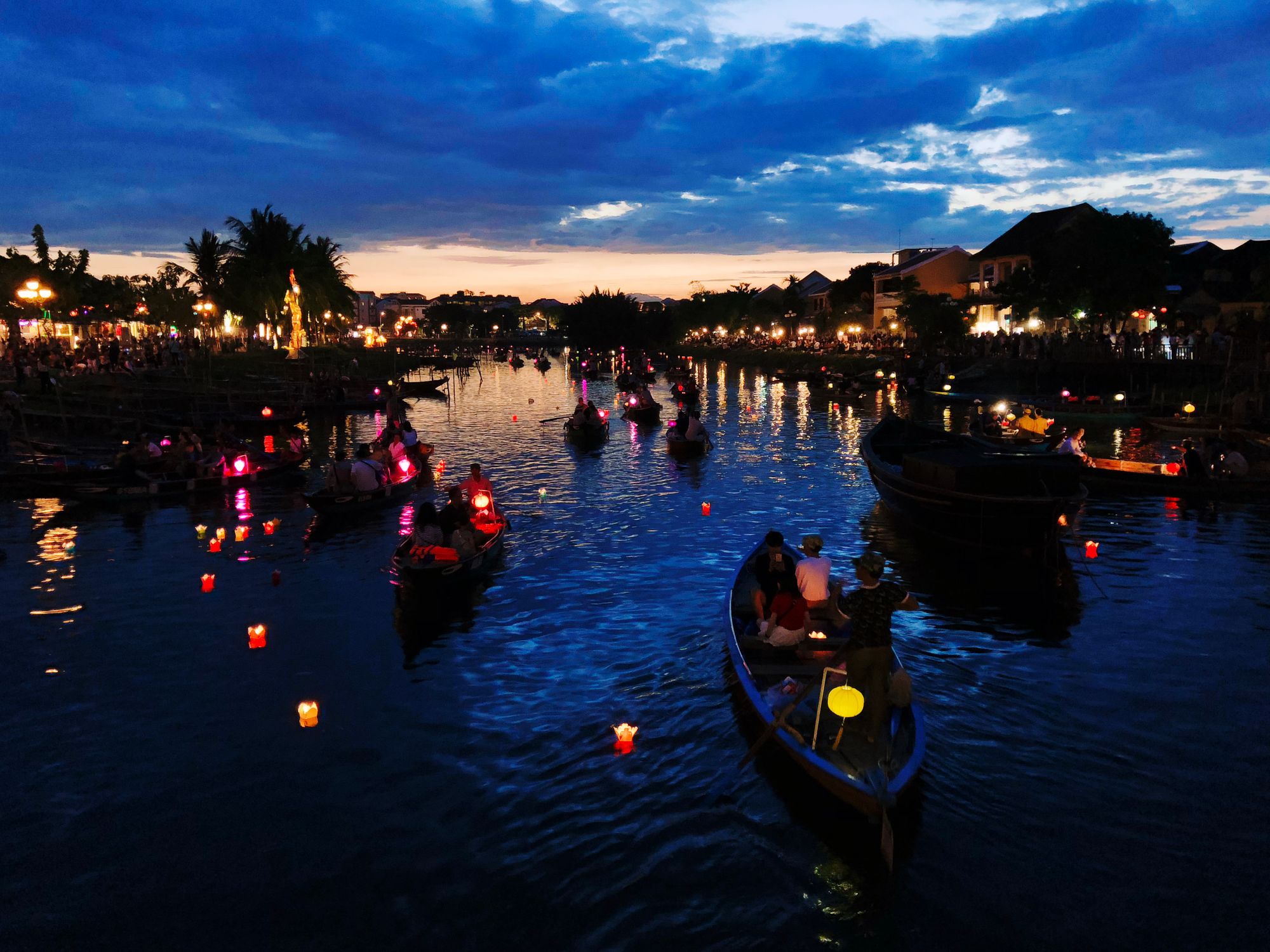 There's also a lovely (and lively) market. And a LOT of couples come here for wedding photos. And I mean A LOT! You can see them holding hands all over the place, dressed to impress, with a photographer by their side. The photographer will normally have an assistant with a reflector. The city looks like a movie set, I guess that adds to the effect. That is something you'll see everywhere in the country, but here they seem to be all over the city.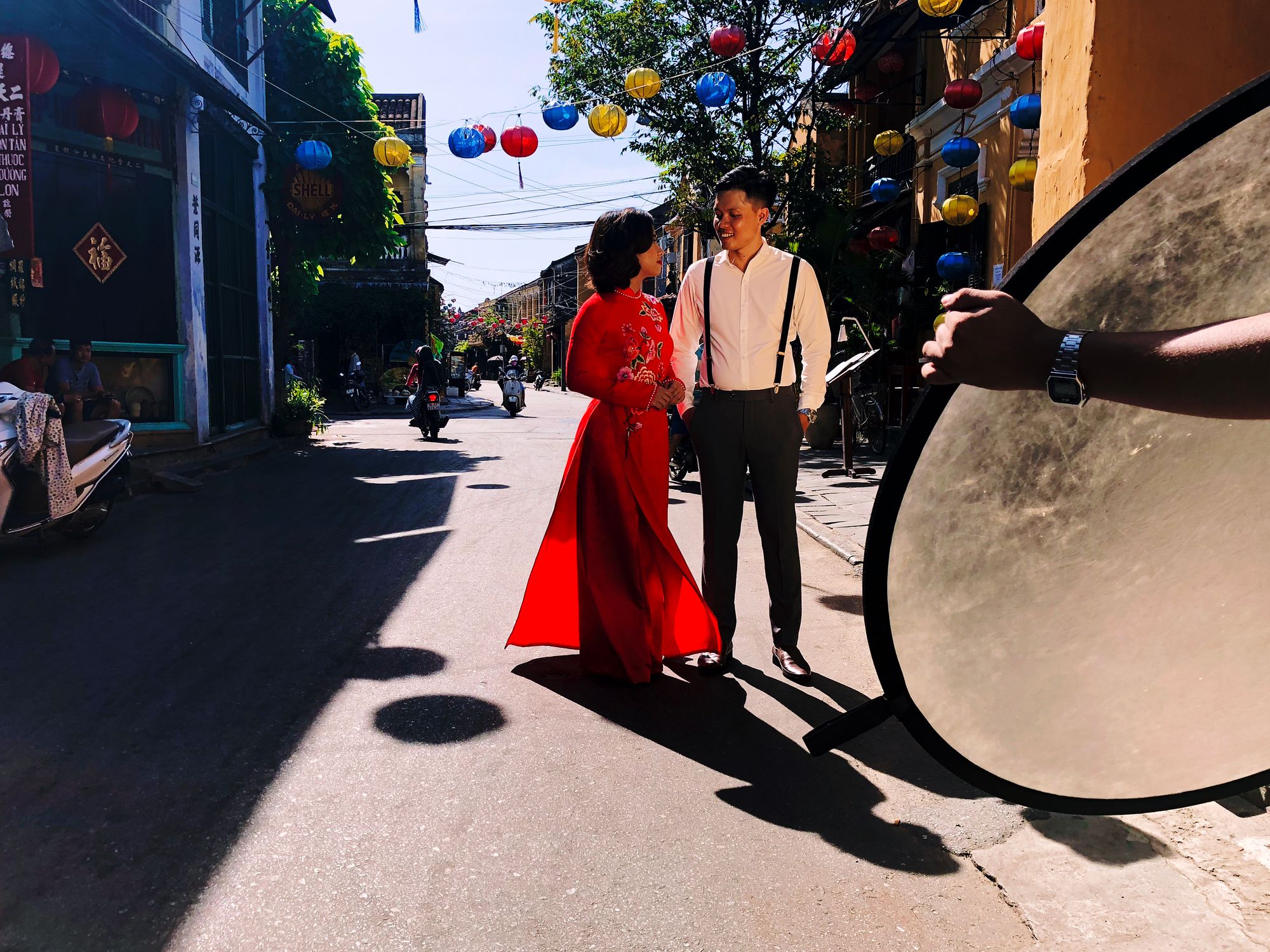 Strangely enough, it still manages to keep an authentic feel, even though you'll have trouble finding someone local in the center of town that's not working in the hospitality business. The market has plenty of people going about their lives, having a meal, and that's cool. Elsewhere it's hard to find that "where the locals" eat place.
A river runs through town and, when night falls, the river comes to life. Small boats take the tourists on short rides, others sell lanterns, and everyone stands on the bigger bridge for a photo. There's also another bridge, close by, an old old one, that's usually packed with people trying to get a photo as well. The wedding photographers love this one as a backdrop. You can tell the city is a must visit for every aspiring Instagram star. For a good reason.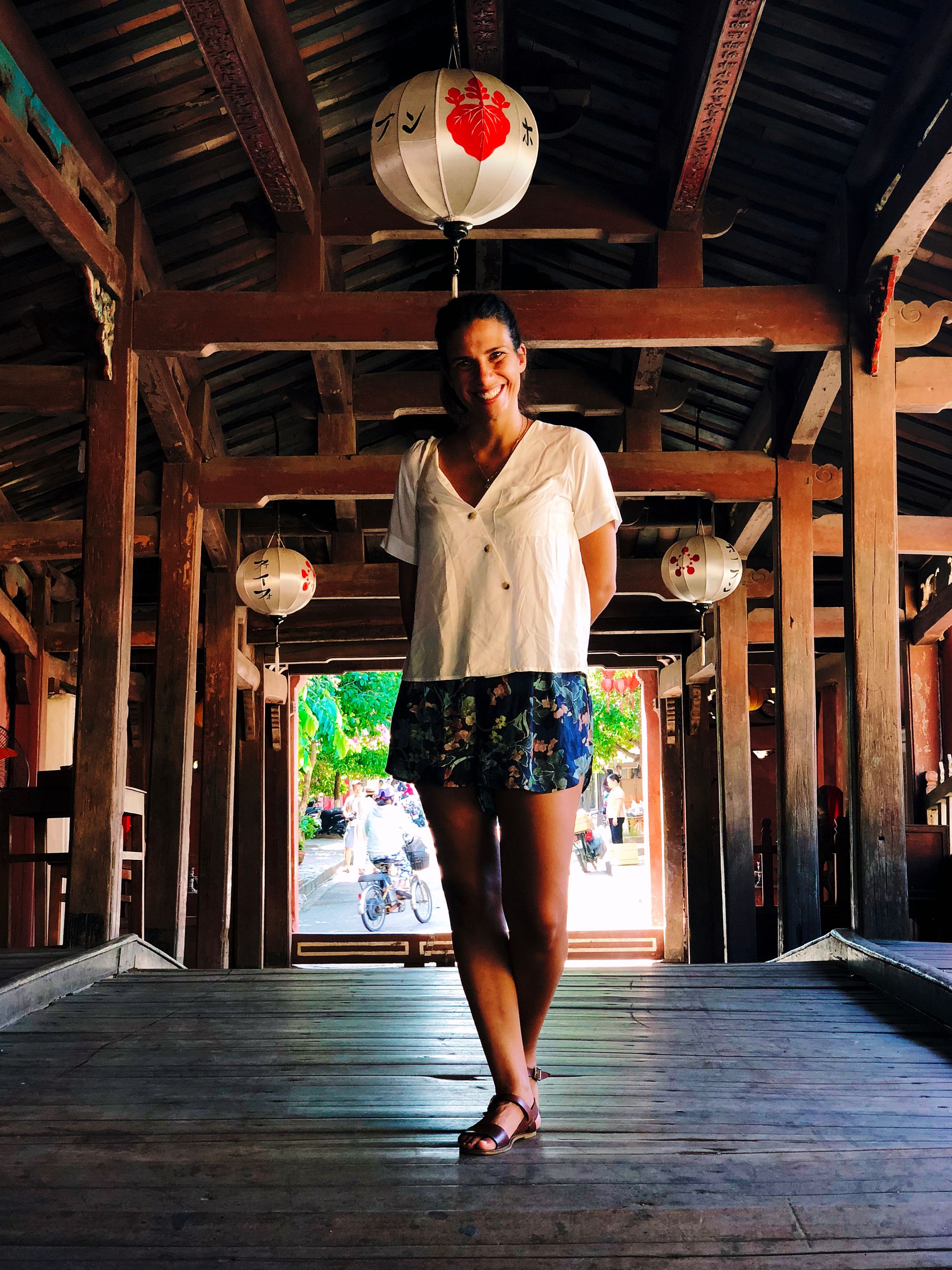 This was also the second place on the trip where I got a tattoo. After some research, I found a cool artist and set things up. I wanted a coffee cup, but movieStar came up with a brilliant idea as well! We had ordered a couple of stamps from a... well... stamp guy, who was making them on the street, and movieStar thought it would be great if I tattooed that stamp on my arm. Like if someone had stamped that on top of the other tattoos. Of course, I had to do it now, ended up walking out of the studio (his home) with two small tattoos.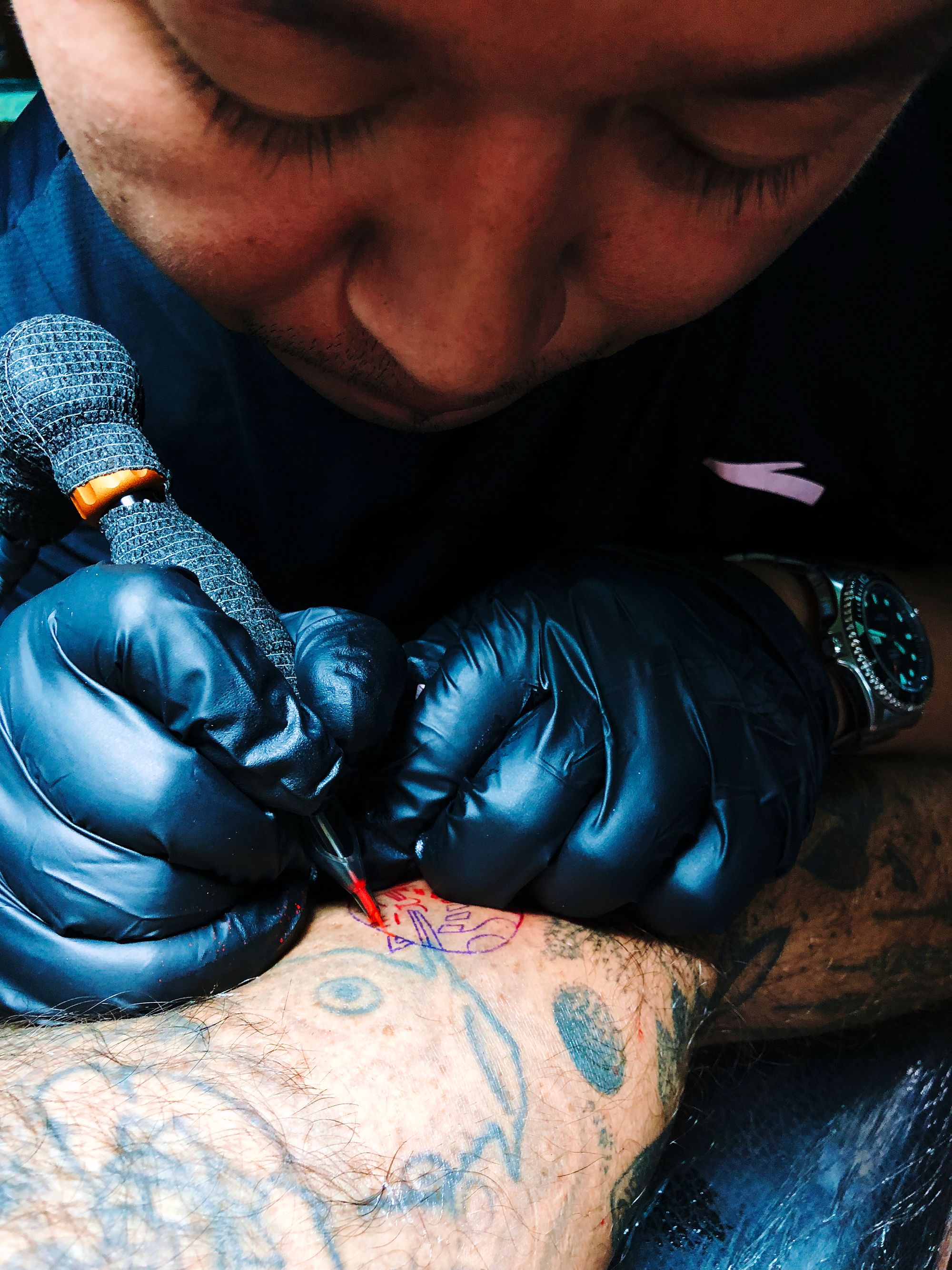 Food-wise, it was heaven. You'll have no trouble finding a place to have a decent meal anywhere in the country, but Mr. Bourdain came to Hoi An, and left a few tips. This is how we found the best Pho, and Ban Mi, in the land. Both were incredibly cheap, shops with huge lines that moved quickly.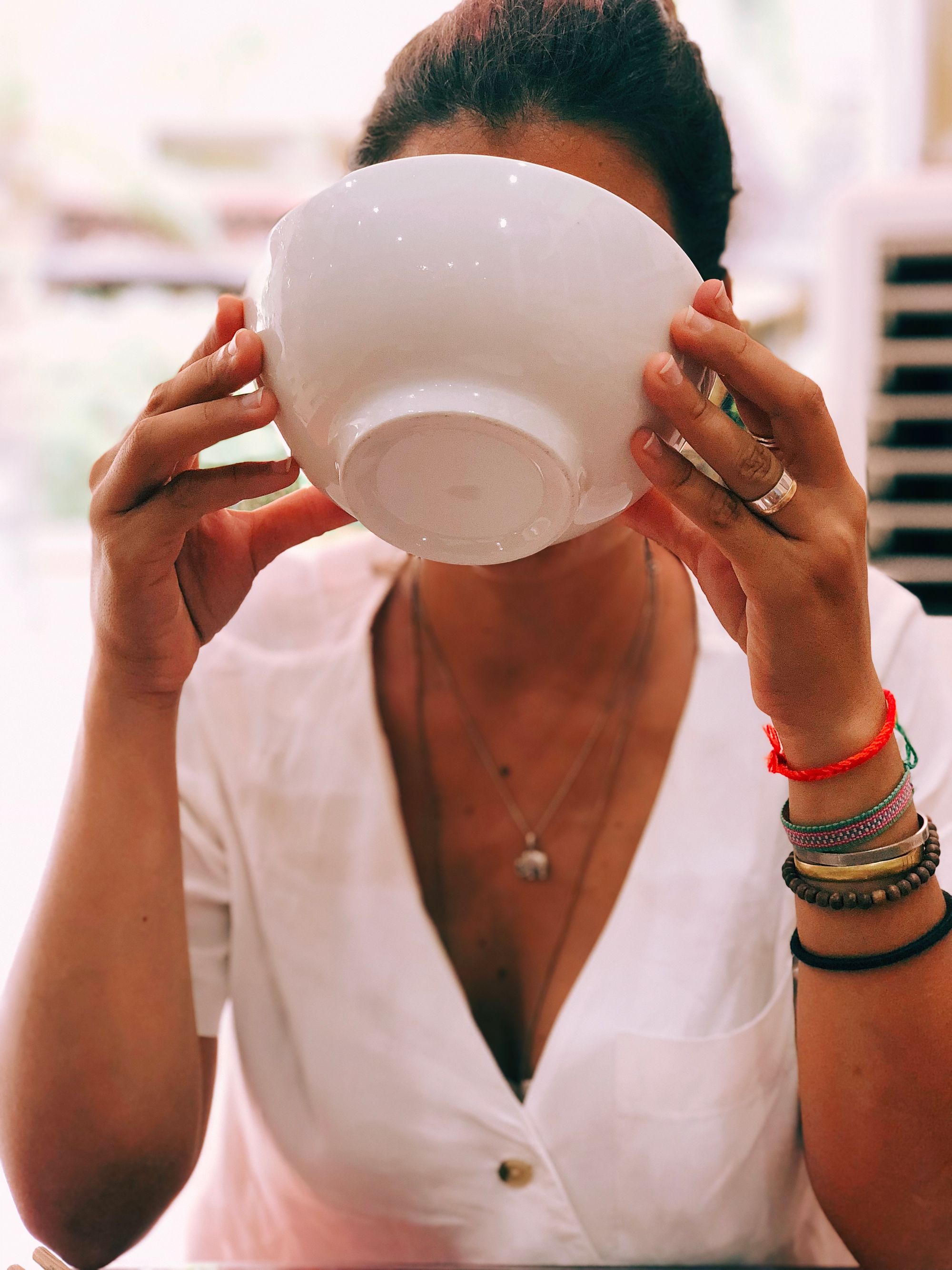 We handed around $2 for the food and then ate it at a nearby beer place, where we'd spend three or four times that on beer. Heaven. In the evening, as in so many of the cities in Asia, there's only a couple of words you need to know to find great food: Night Market!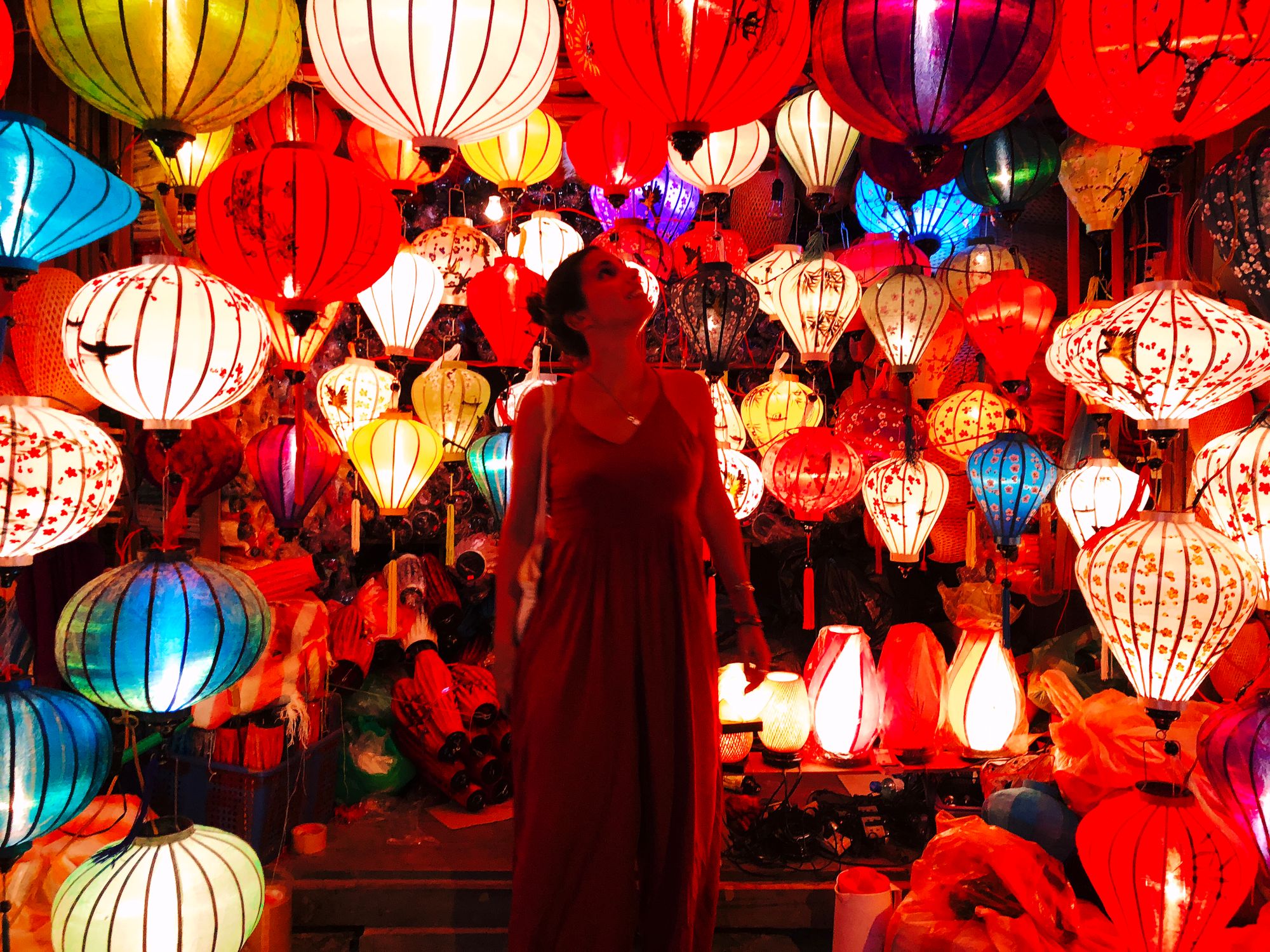 We'd do the same the following day. There's always some new alley to go into, a new photo opportunity, a new tea house or cafe to stop for a while. But, as usual, soon it was time to move. Move to the next place.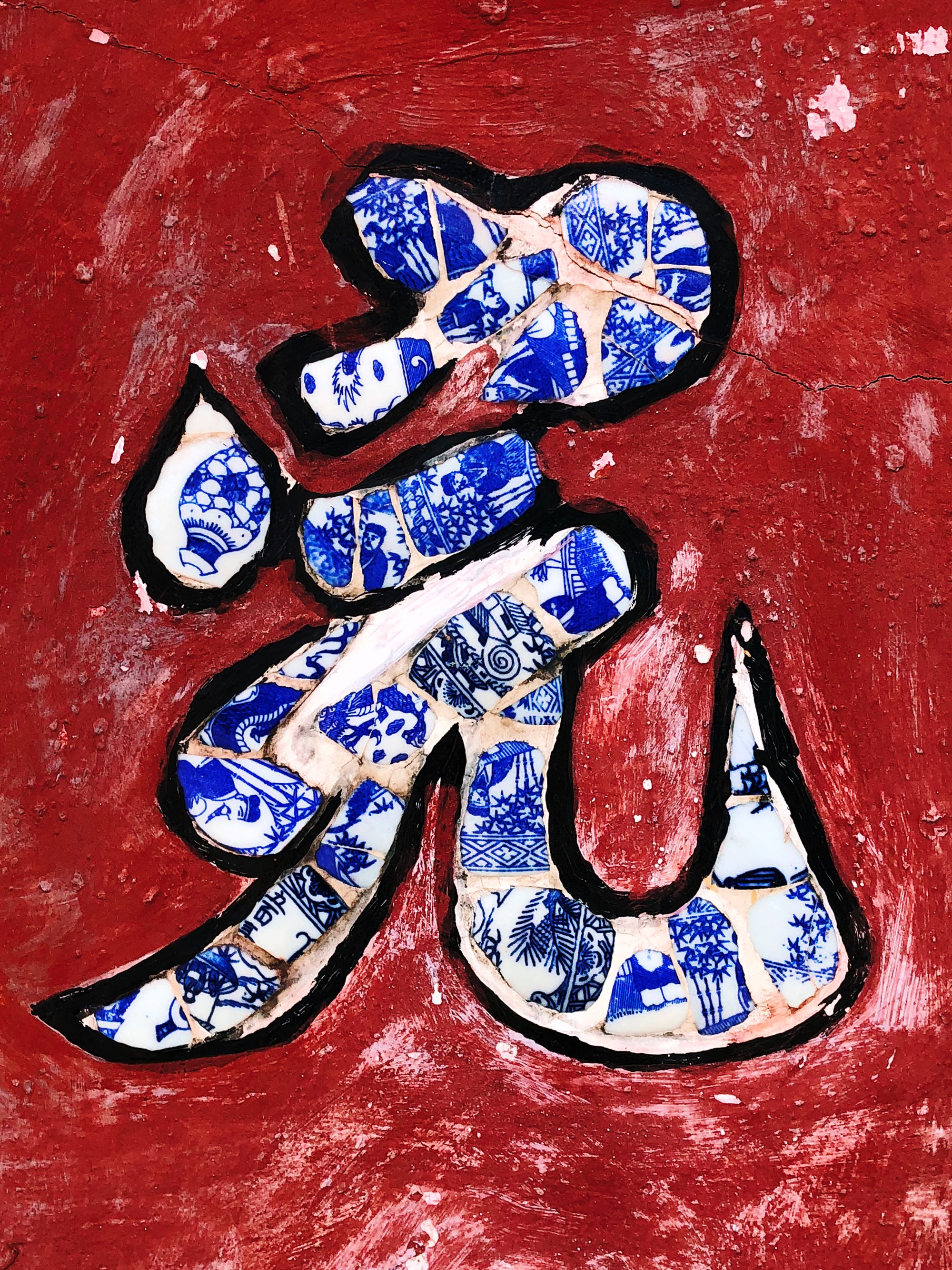 We were heading to Hanoi, but would get on a plane in Hue. We thought about riding a motorcycle there, through the Hai Van Pass. It's a mythical ride, As Shown on TV, and a few companies offer a cool package, where they'll rent you the bikes and deliver your luggage to the hotel in Hue. Sadly it was raining, so we ended up getting in a car. Through Marble Mountain, with a nice stop for lunch on the way, and a good day altogether. We hadn't been driven around Vietnam yet, and it was a cool experience.
Hue
Arrived in Hue, the Imperial City, for a couple of days only. That would be enough.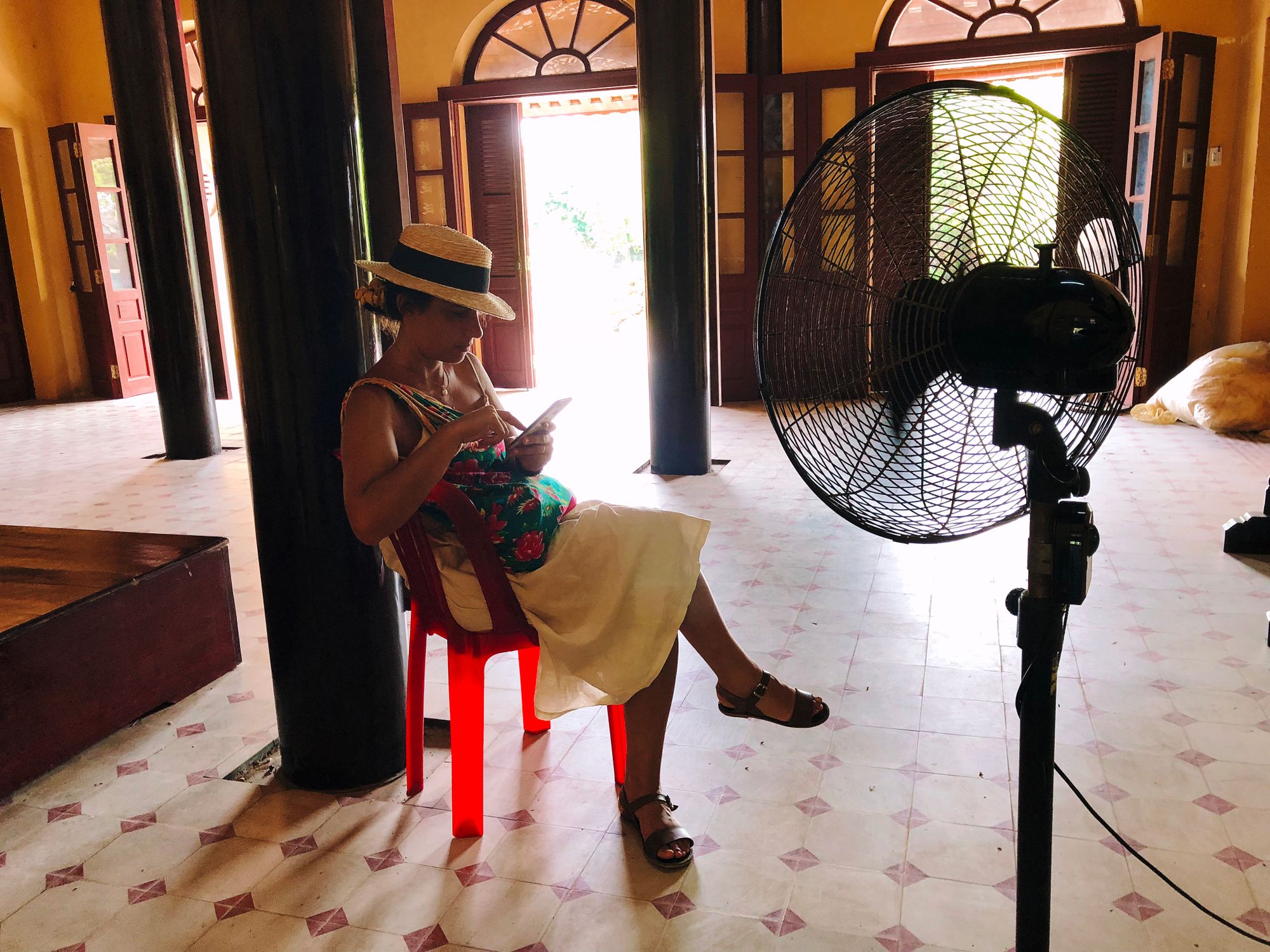 It was HOT, and we only wanted to check the Palace and move on. In the end, I got a haircut at a hipster bar/barber, and we met a few really nice people too. A member of the notorious Viet Gangz Brotherhood, a really sweet fellow who managed the bar/barbershop combo. He talked me into visiting their headquarters in Hanoi. We would. They had a very cool logo, and I thought I could get a hat in Hanoi.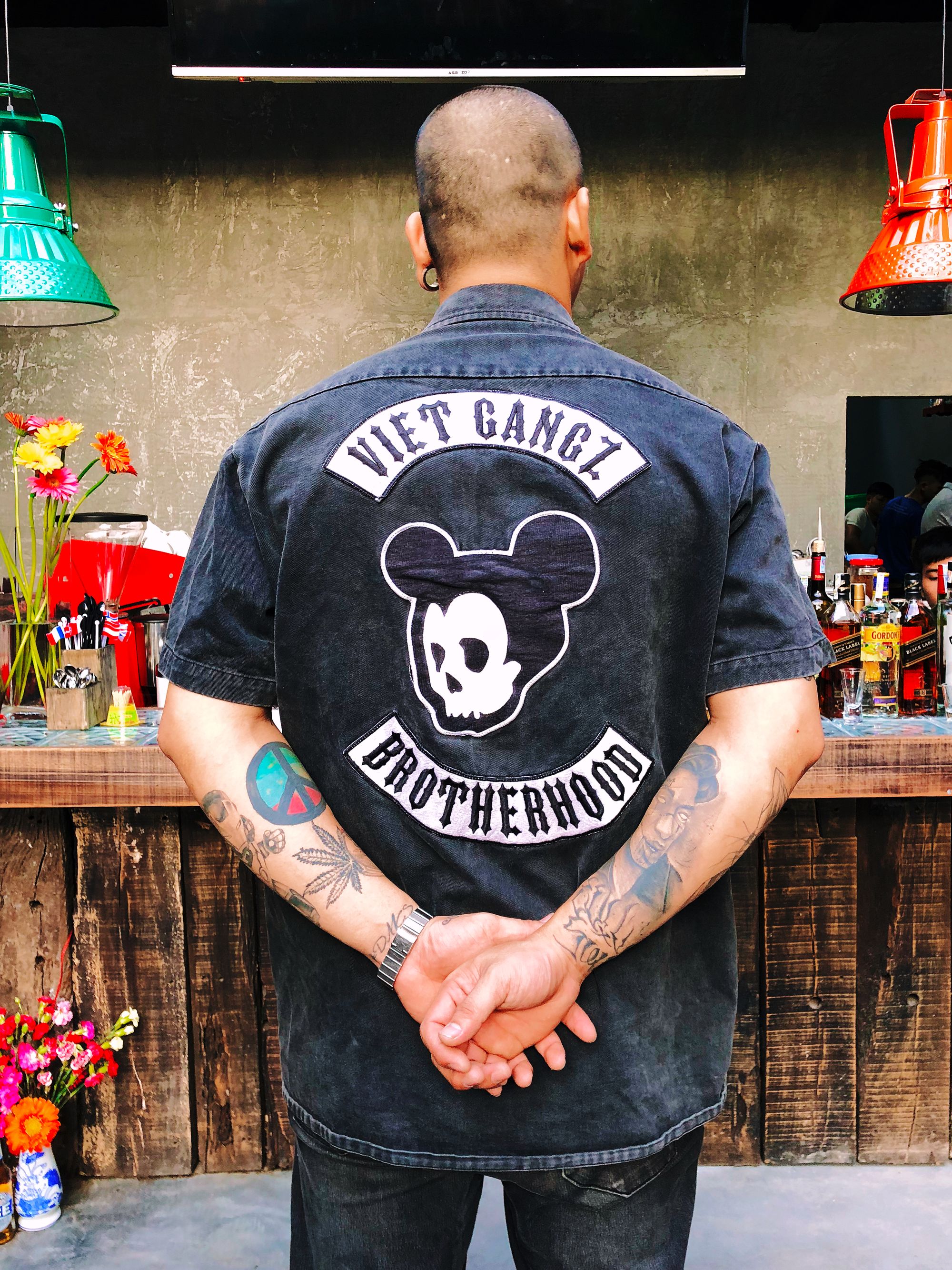 We walked by the river, had food from the stalls, and more Pho. A visit to the local Cộng Cà Phê, another walk around town, and not much else.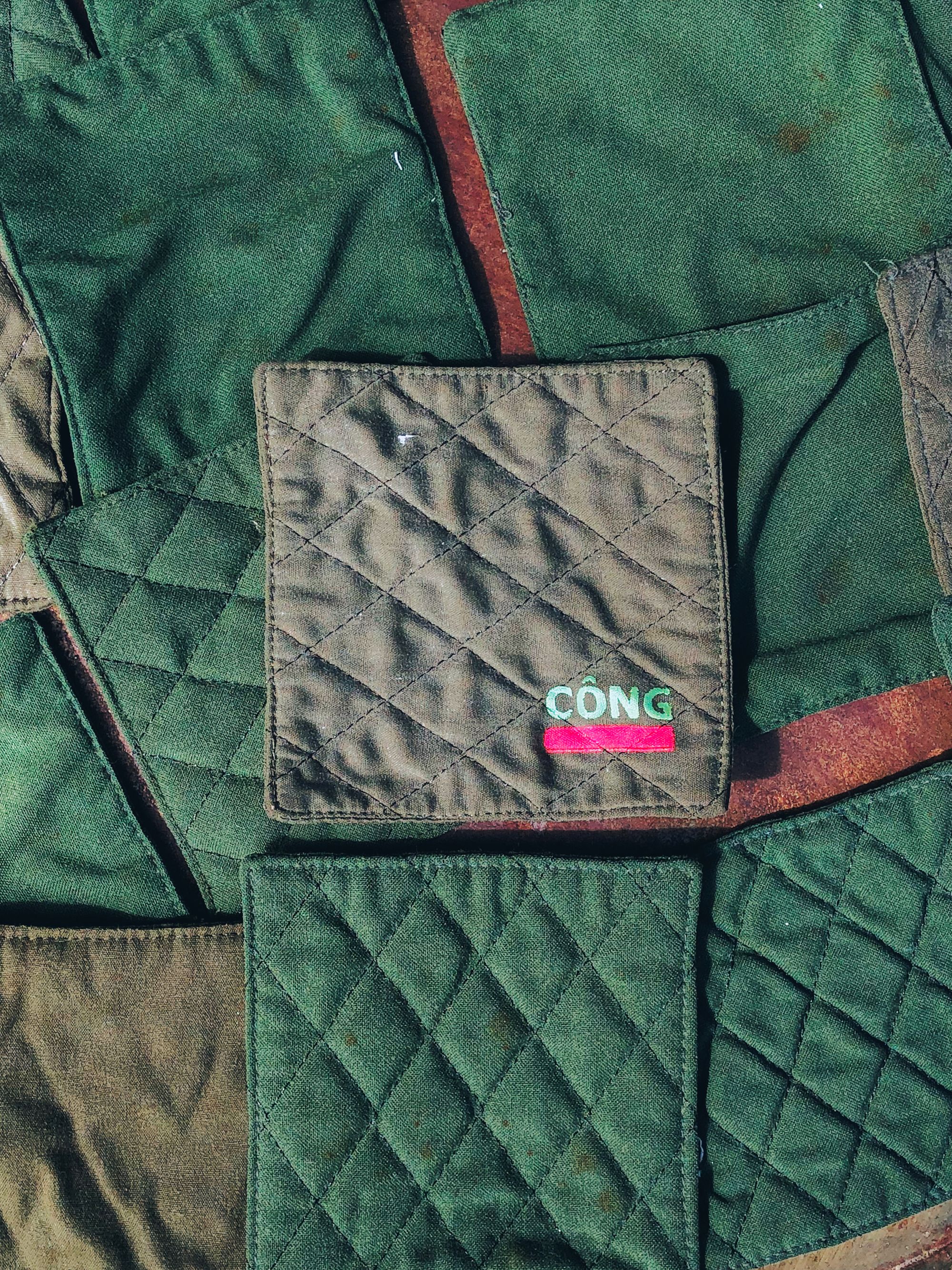 Taking it easy, as the heat can really get to you. We'd try to be out and about in the morning and late afternoon, and spend the rest of the time in the comfort of anywhere that had blasting air con. I don't think we ever felt the heat as we did in Vietnam. Ever. It was HOT!
A lot of the places in Vietnam have huge ceiling fans, that look incredibly cool, but lack the cooling power needed for the temperatures they have. Air conditioning would be the way to go, but not a lot of these around, at least not in the numbers we found elsewhere on the trip.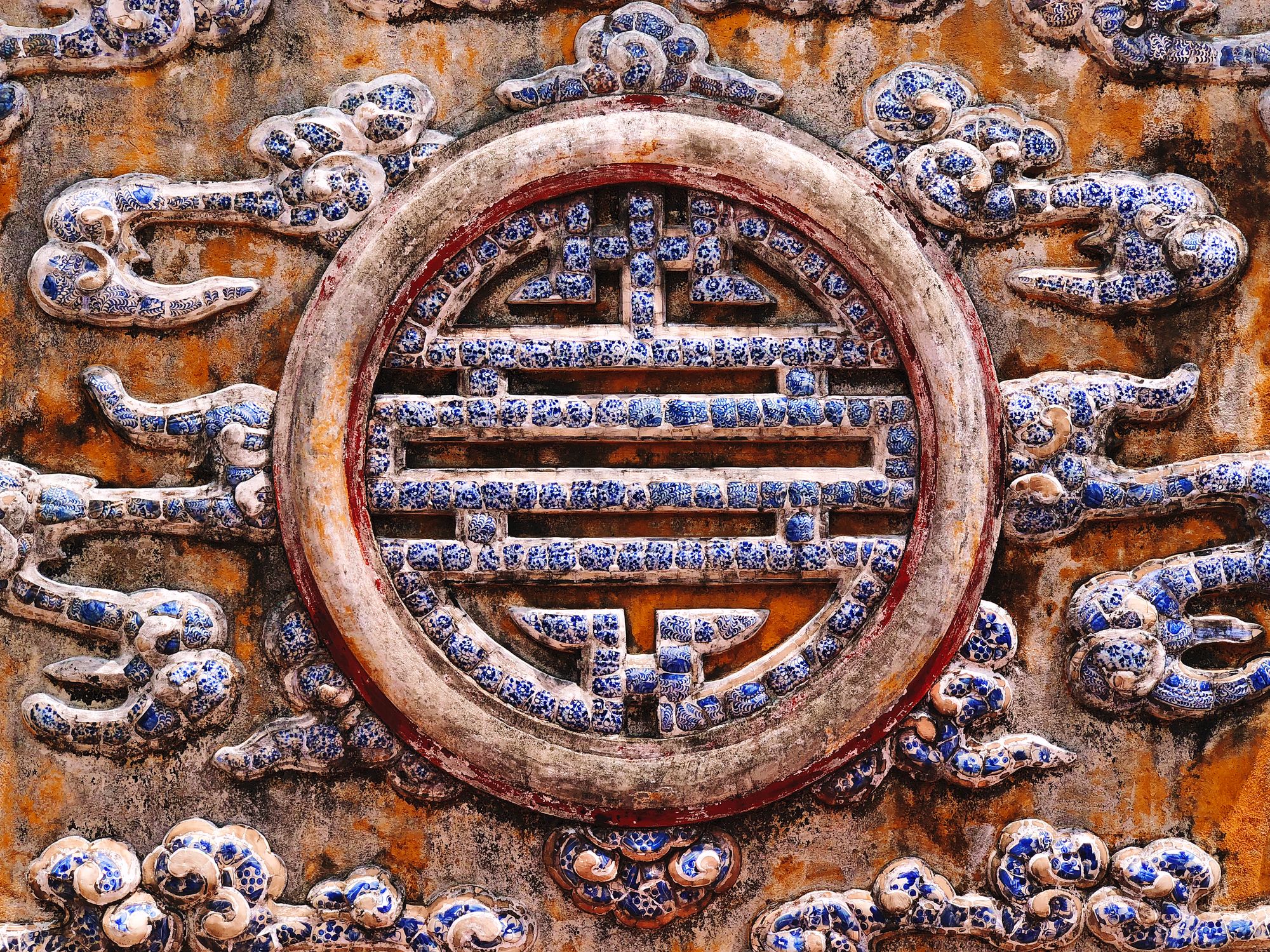 The palace is cool though, and huge too. Tricky to see it all with those temperatures, we did our best. Crossed the huge bridge on foot, and went in. We lasted for a little over an hour, then we went back to our refrigerated room.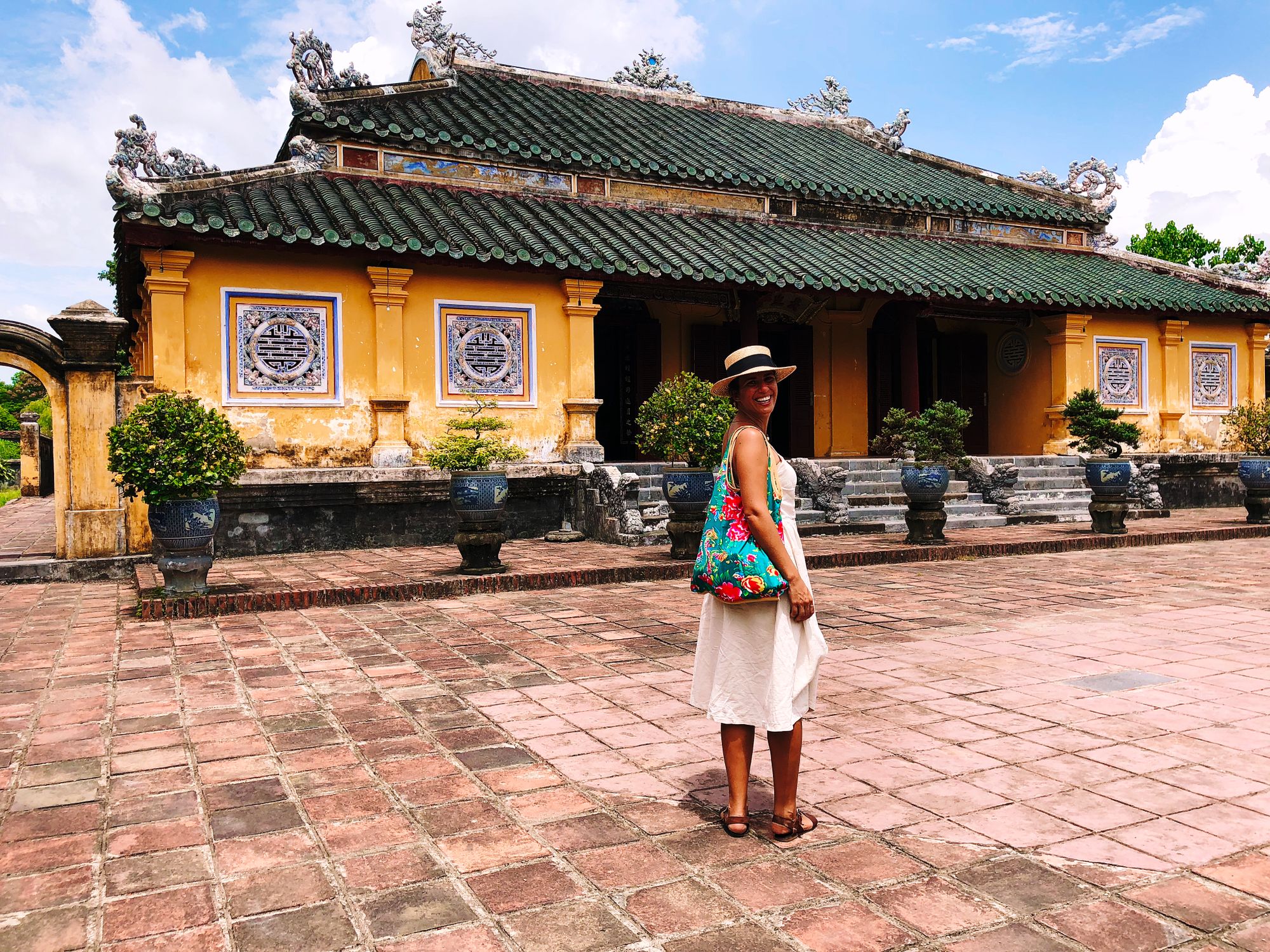 Hanoi was calling us already. We answered.
Hanoi
Feels like the opposite of Saigon, and yet I love both of them. Hanoi is messy. Hanoi is old. Hanoi is, oddly enough, cozy.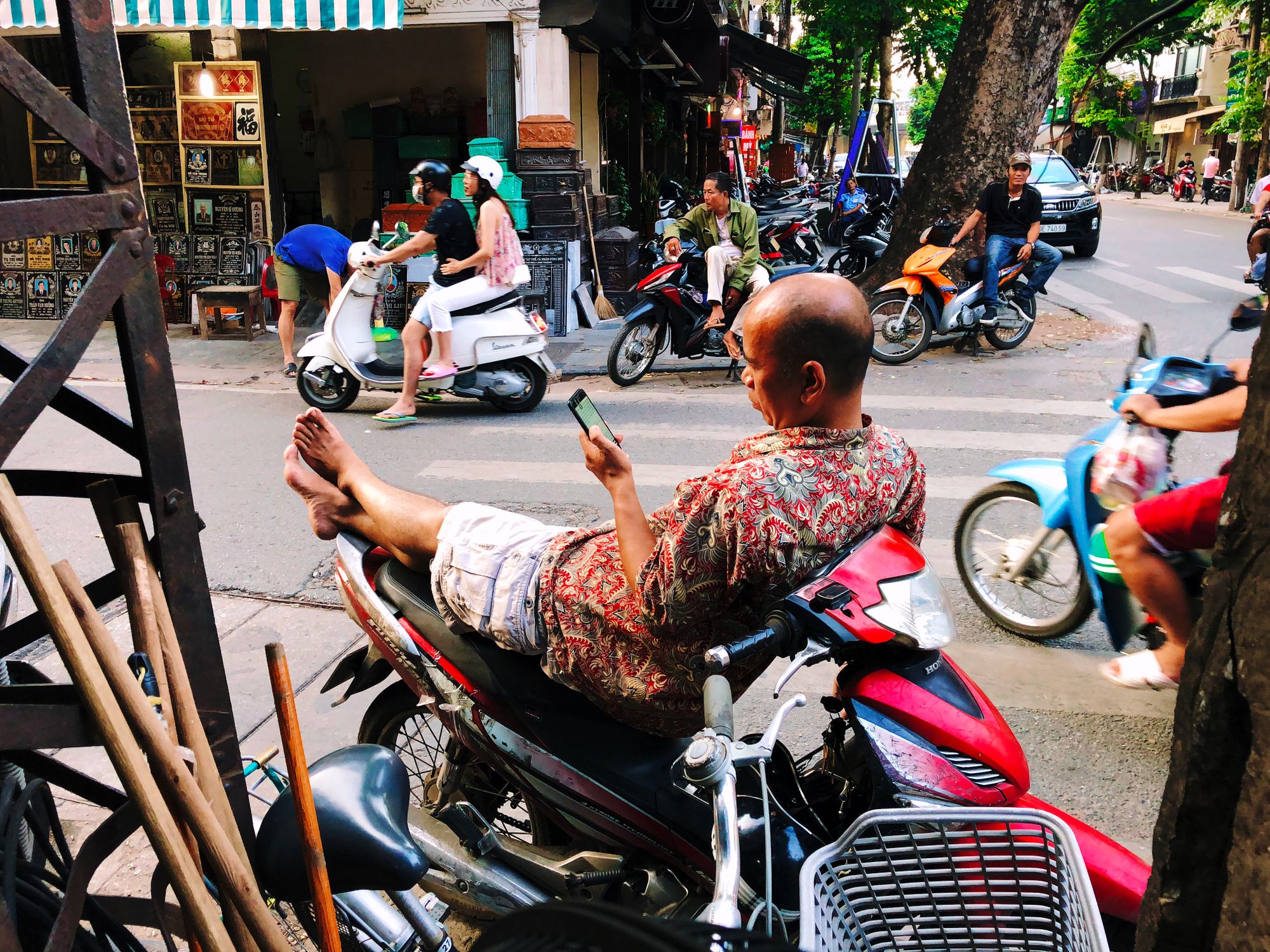 Hotel booked dead in the middle of it all, in the Old Quarter, ready to explore. Every morning we'd have a, surprise, coffee, and move closer to the lake, past the thousands of shops selling counterfeit goods, and talk to the people there. We walked a lot in Hanoi as well, and what a treat that is! People gather by the lakes, dance, exercise, smoke, drink coffee, and talk. We did the same.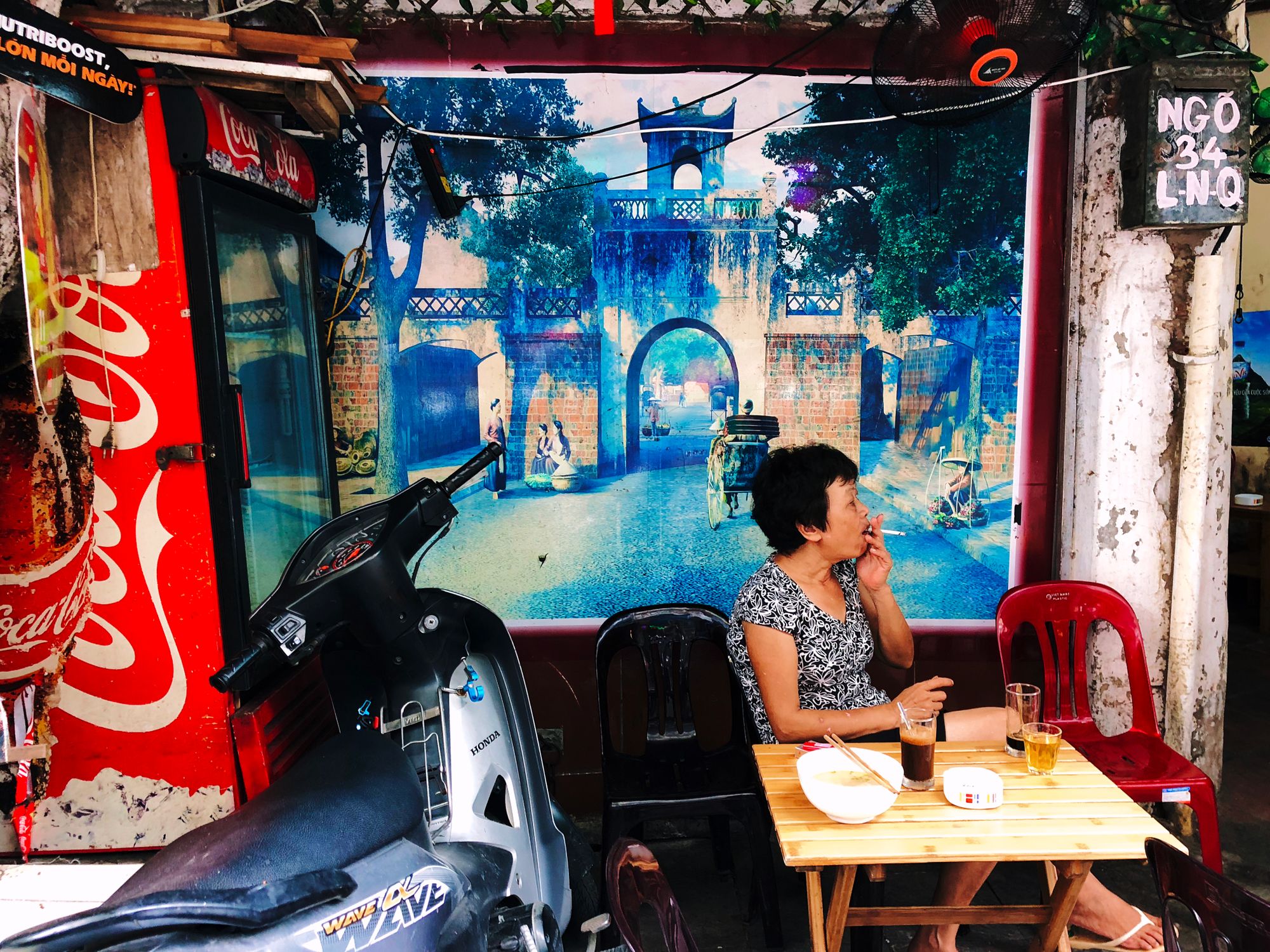 You can spend days in the Old Quarter alone, and you'll enjoy every minute of it. The shops are part of it, selling everything you might imagine, but you'll find endless restaurants and cafes, the Bia Hoi places, carts selling Banh Mi, fruit of all kinds, theater troupes, you name it. If you ask me how long you should stay in Hanoi, I'd say "As long as you can".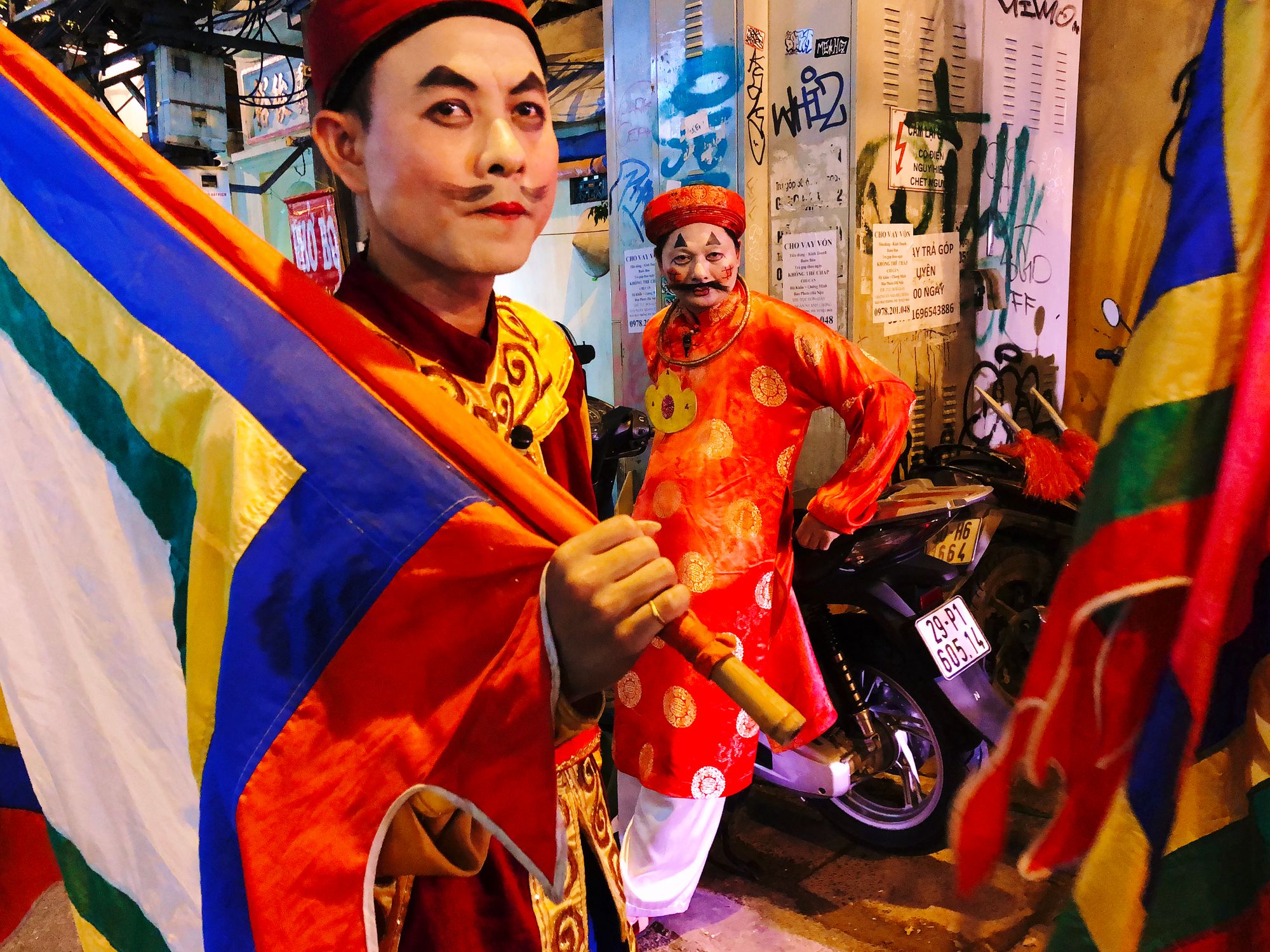 You'll have time to wander, enter the little alleys, find the hidden temples, get a haircut from a street barber, drink another beer.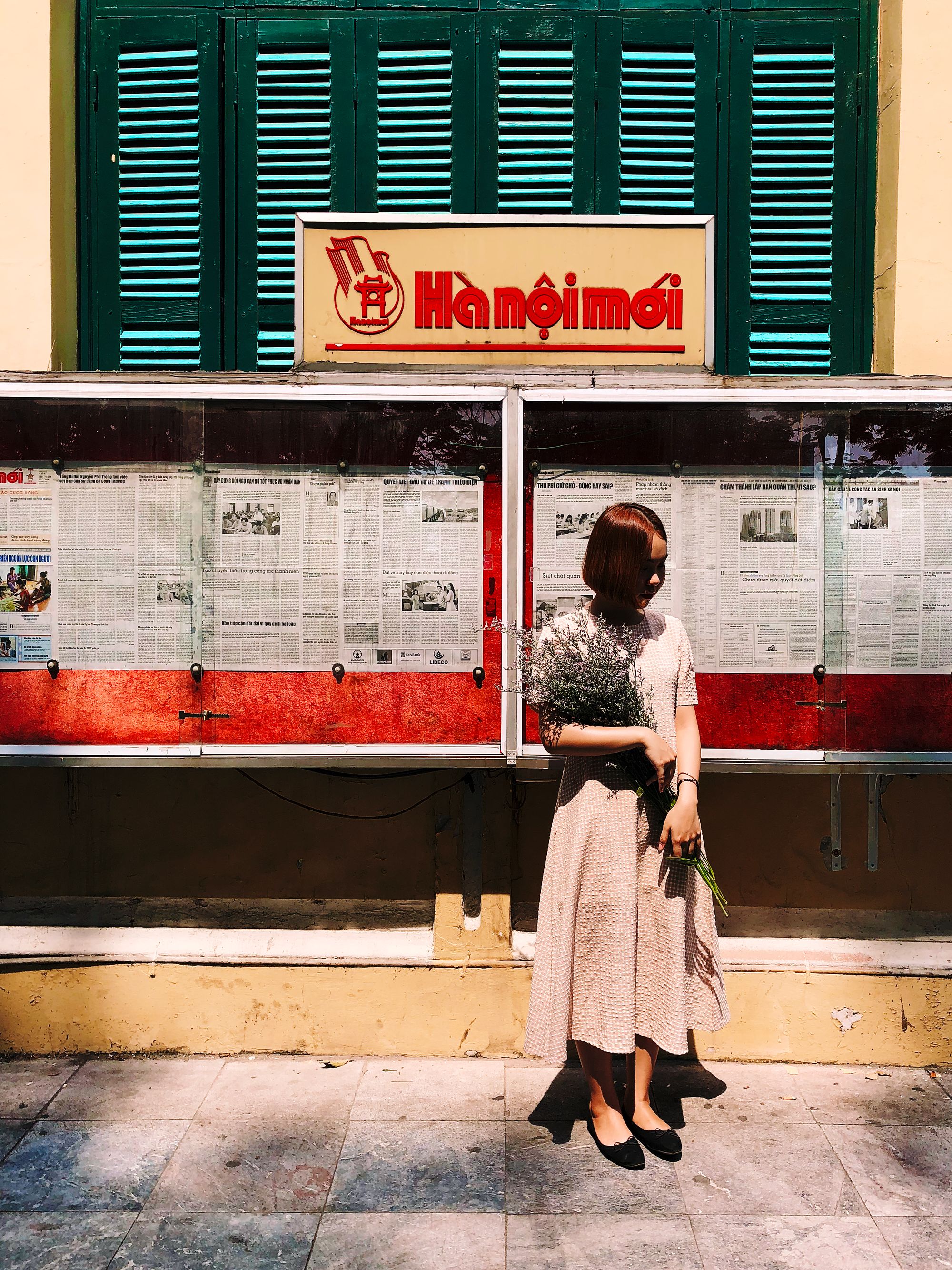 We did end up visiting the gang lair in the end, as well as other, more famous, landmarks in the city. Walking everywhere, taking it all in. But the Old Quarter is where we felt at home.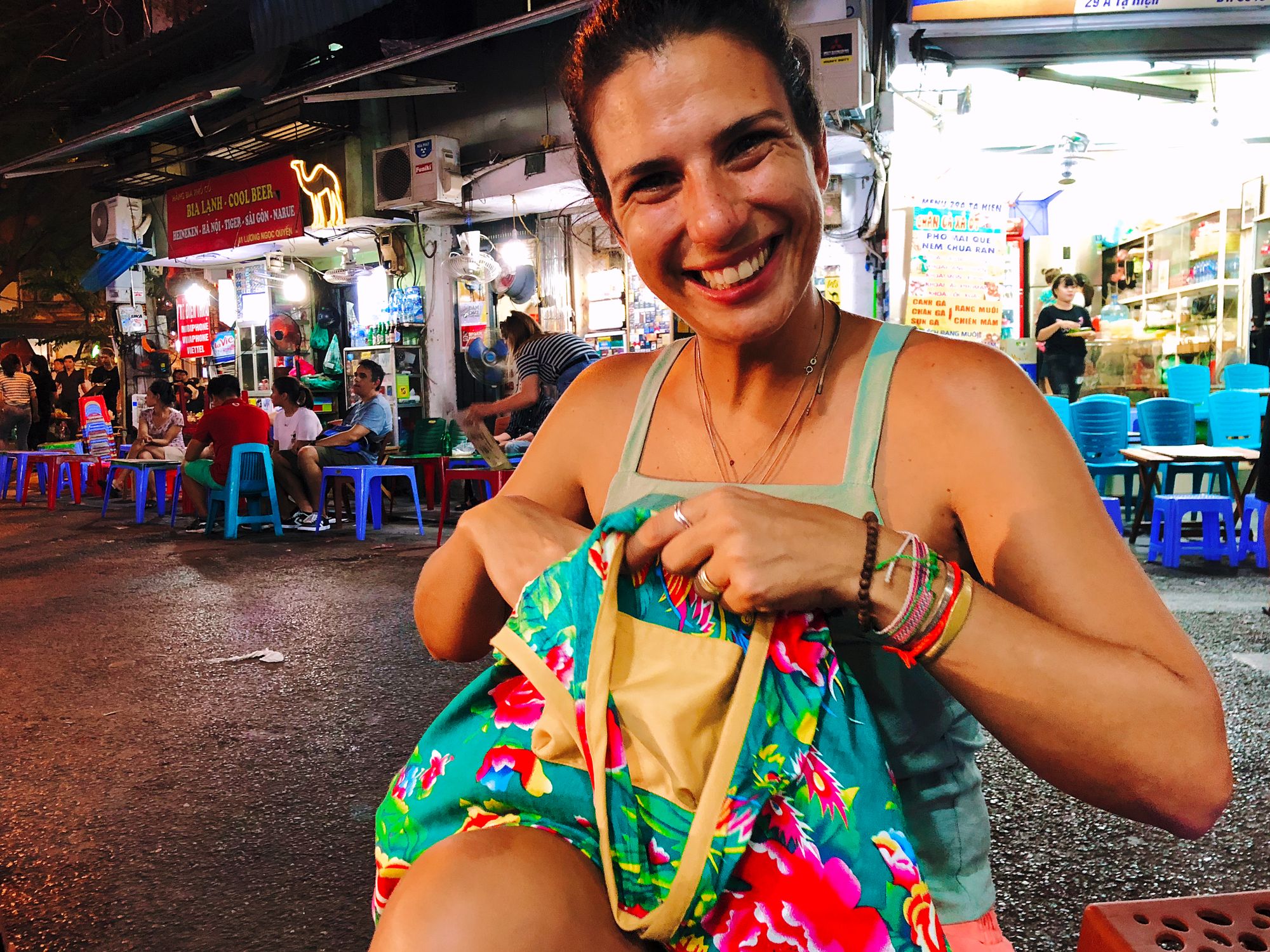 The time came for us to decide if we wanted to visit Ha Long Bay. movieStar was not 100% sure we should go, I pushed for it. It was the low season, so it was bound to be less crowded, and it would be (in my opinion) foolish to be so close and miss it.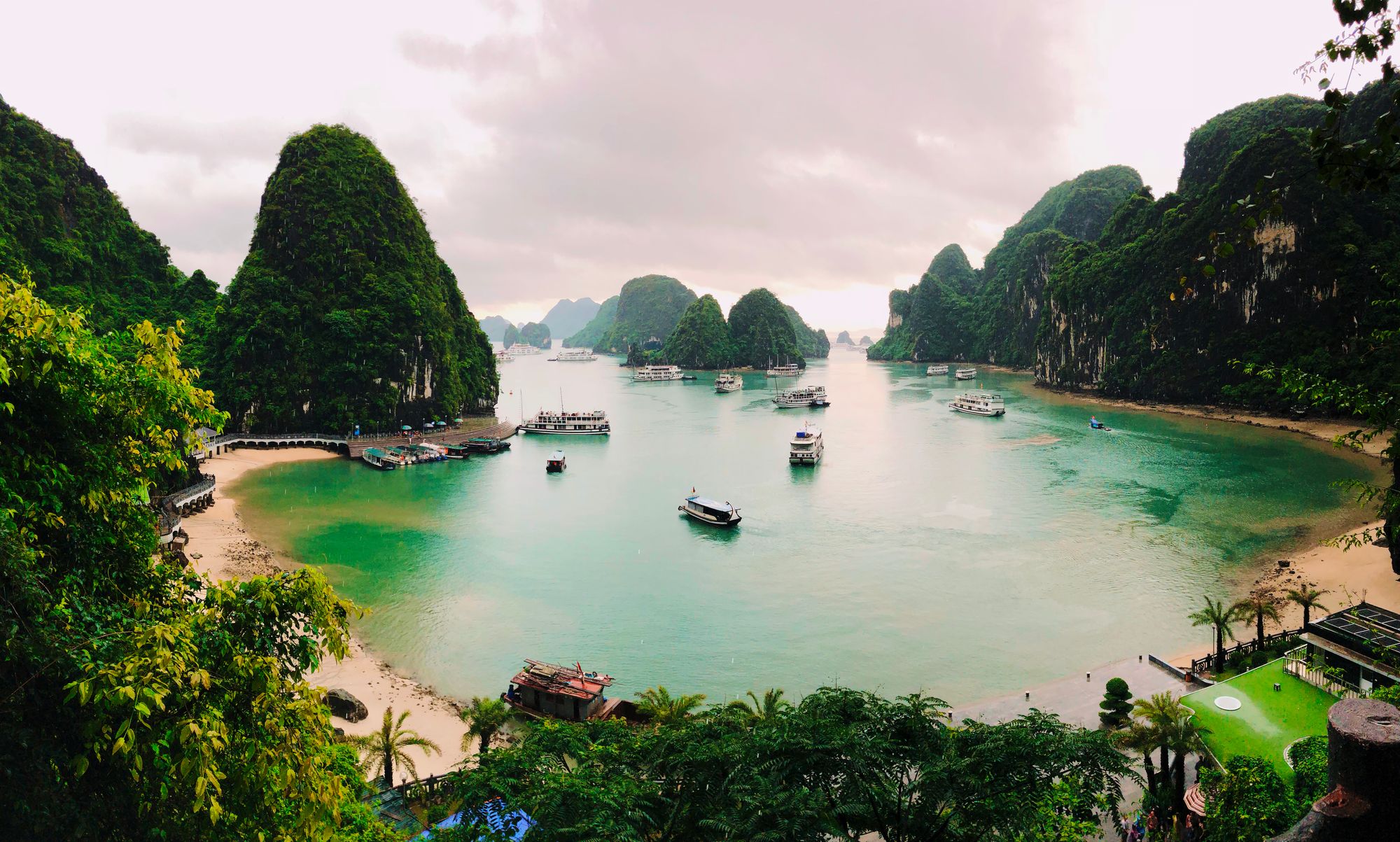 Ha Long is beautiful but somewhat spoiled by now. Having so many tourists visiting year-round has a negative effect, and we'd be adding to that. We went anyway.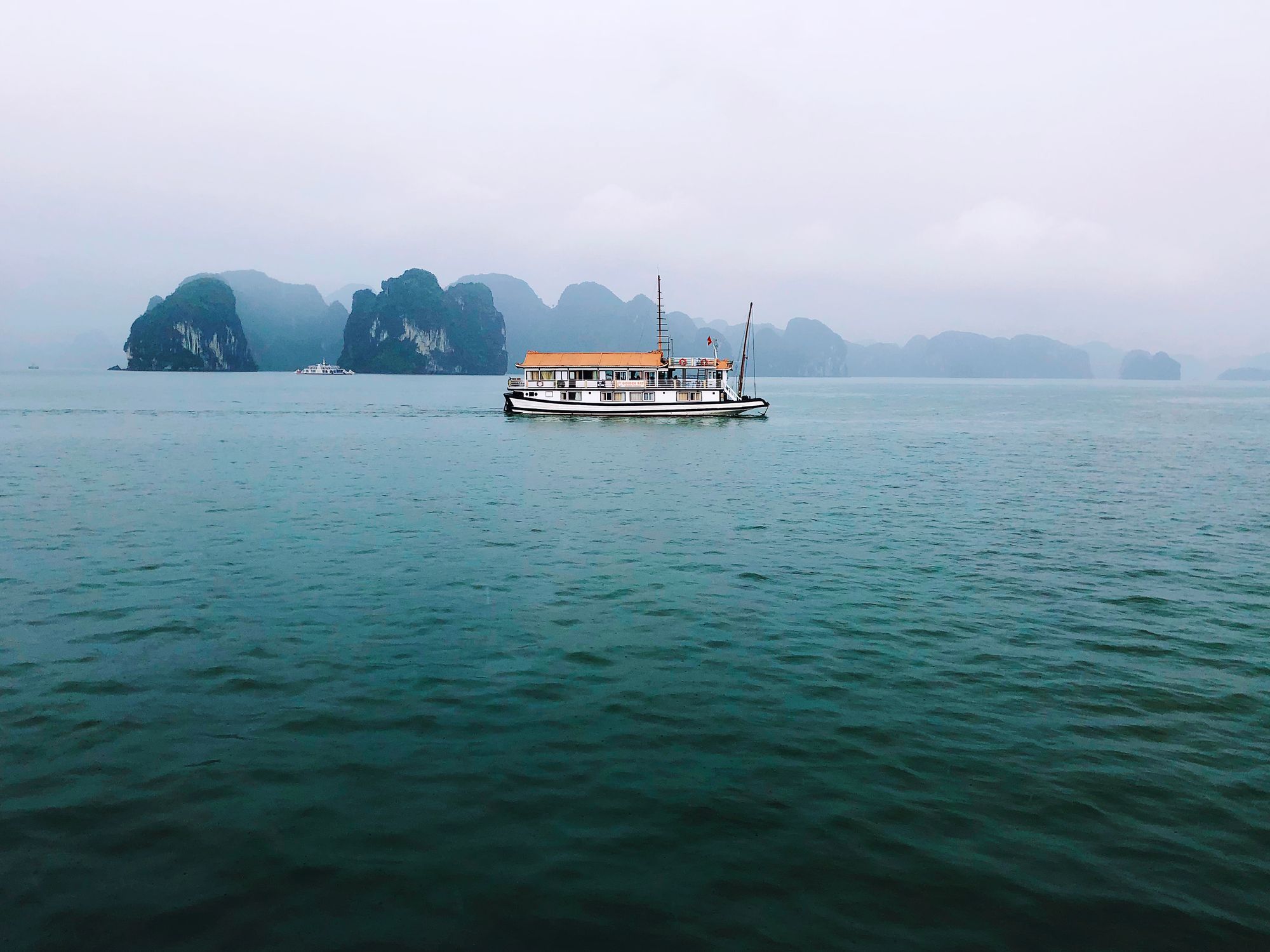 It's one of those places where you can decide how much you want to spend on the experience, they have packages for all price points. On the low end, you can go there on a day tour, hours stuck on a van, get on a boat, sail around for a bit, and back to Hanoi on the van again. Or you can pick from one of the hundreds of boats, and sleep on the boat. As prices go up, the boats get comfier, the food gets better, the drinks plentiful. We figured the best way to enjoy this one was to spend a little more, and splurged on a good cabin, on a good boat. We would not regret it.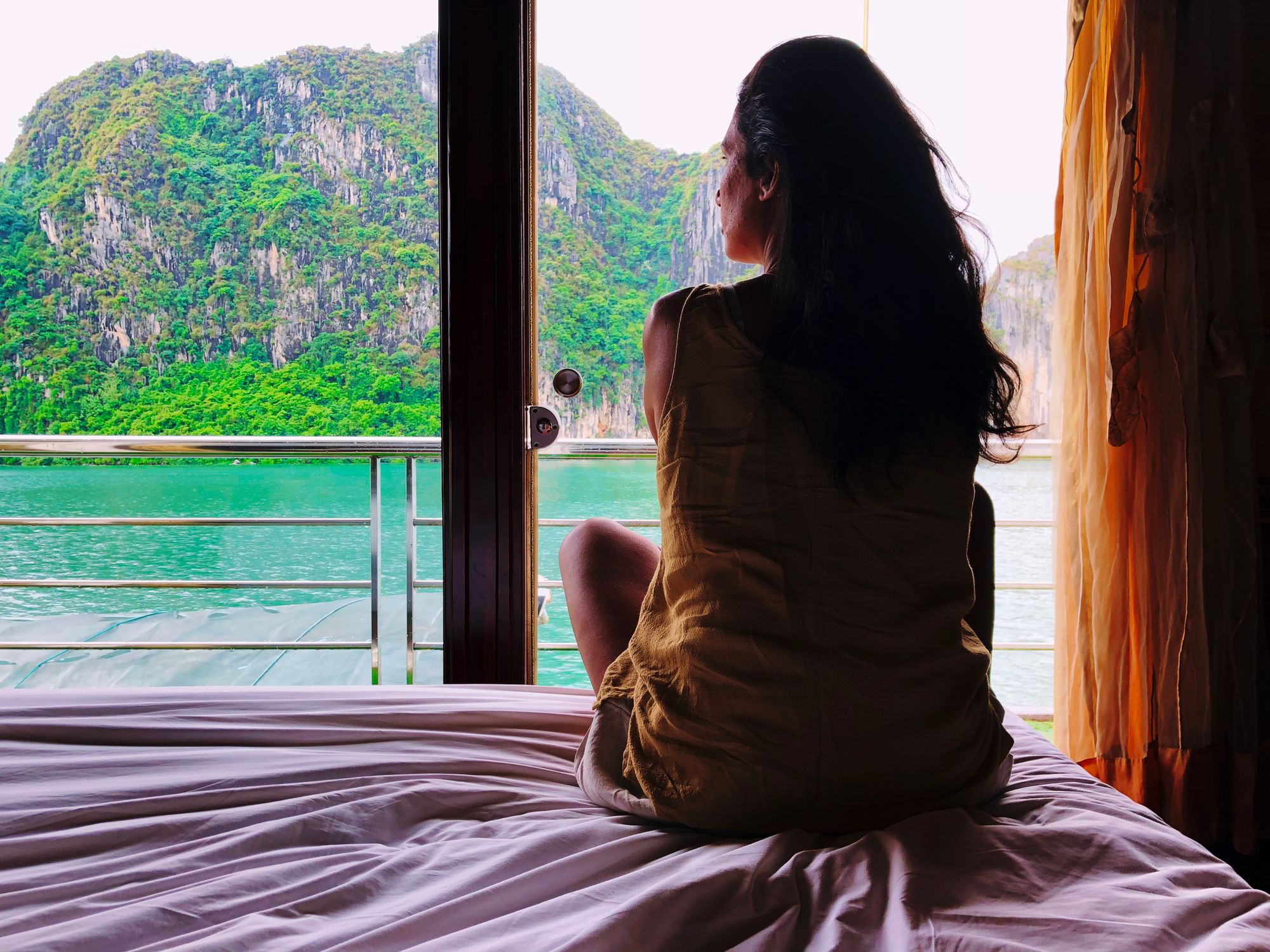 As movieStar so greatly said, it felt we were "Riding on a Room". It was incredible. A huge window at the feet of our king-sized bed. We'd lay there and watch Ha Long go by. When we left the room there was always fun to have. In the evening the boats are moored in a big area in the middle of the tiny islands, and you can hear parties going on on some of the larger ones. Local women try to sell snacks and drinks to the passengers of the boats, moving from one to the other on small paddle boats. Soon the night fell and we were gently rocked to sleep.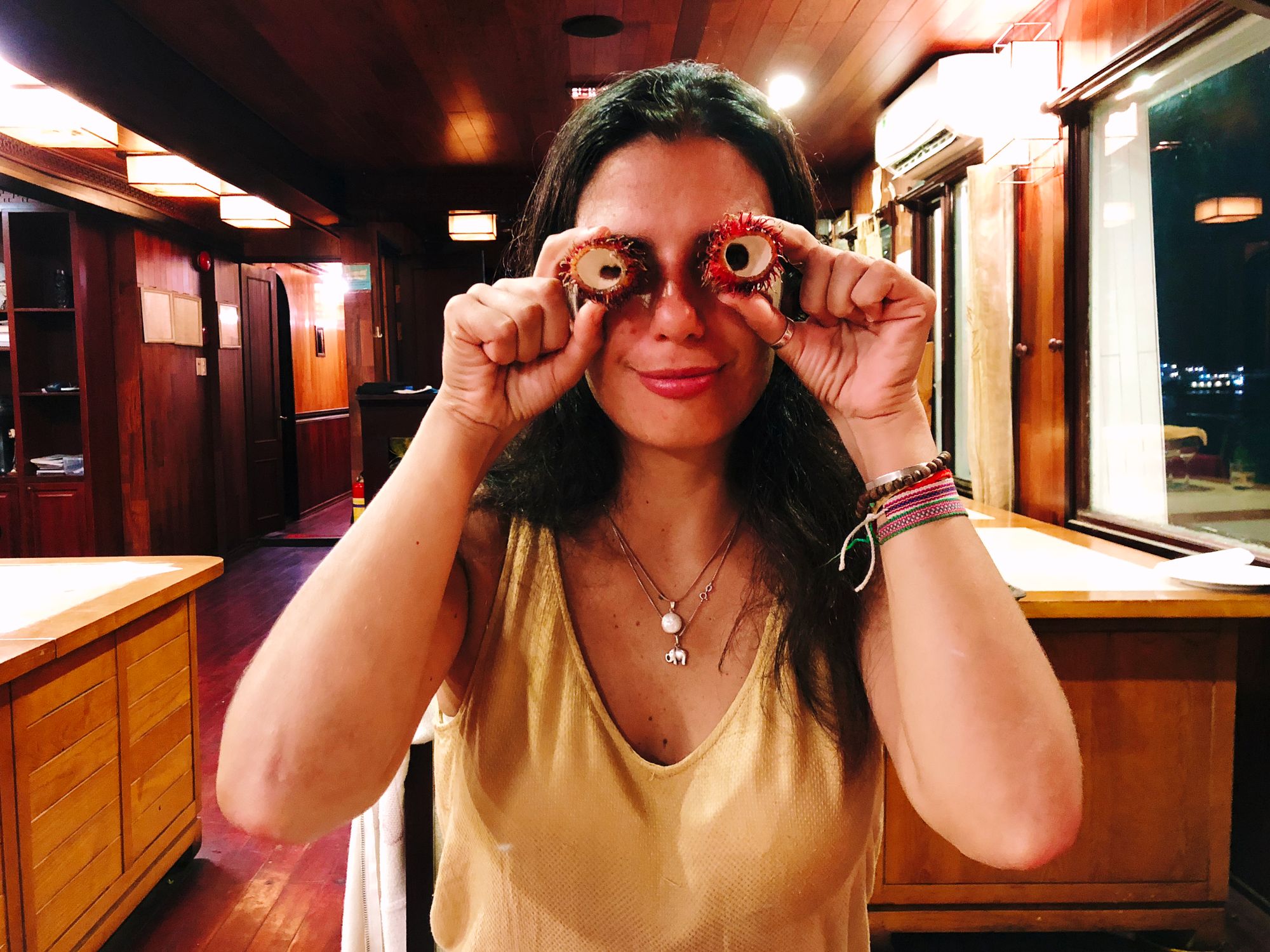 After breakfast we visited the caves, as one does here, and back on the boat for more food and the trip home. Some still had time for kayaking, we did not, just went back to our cabin.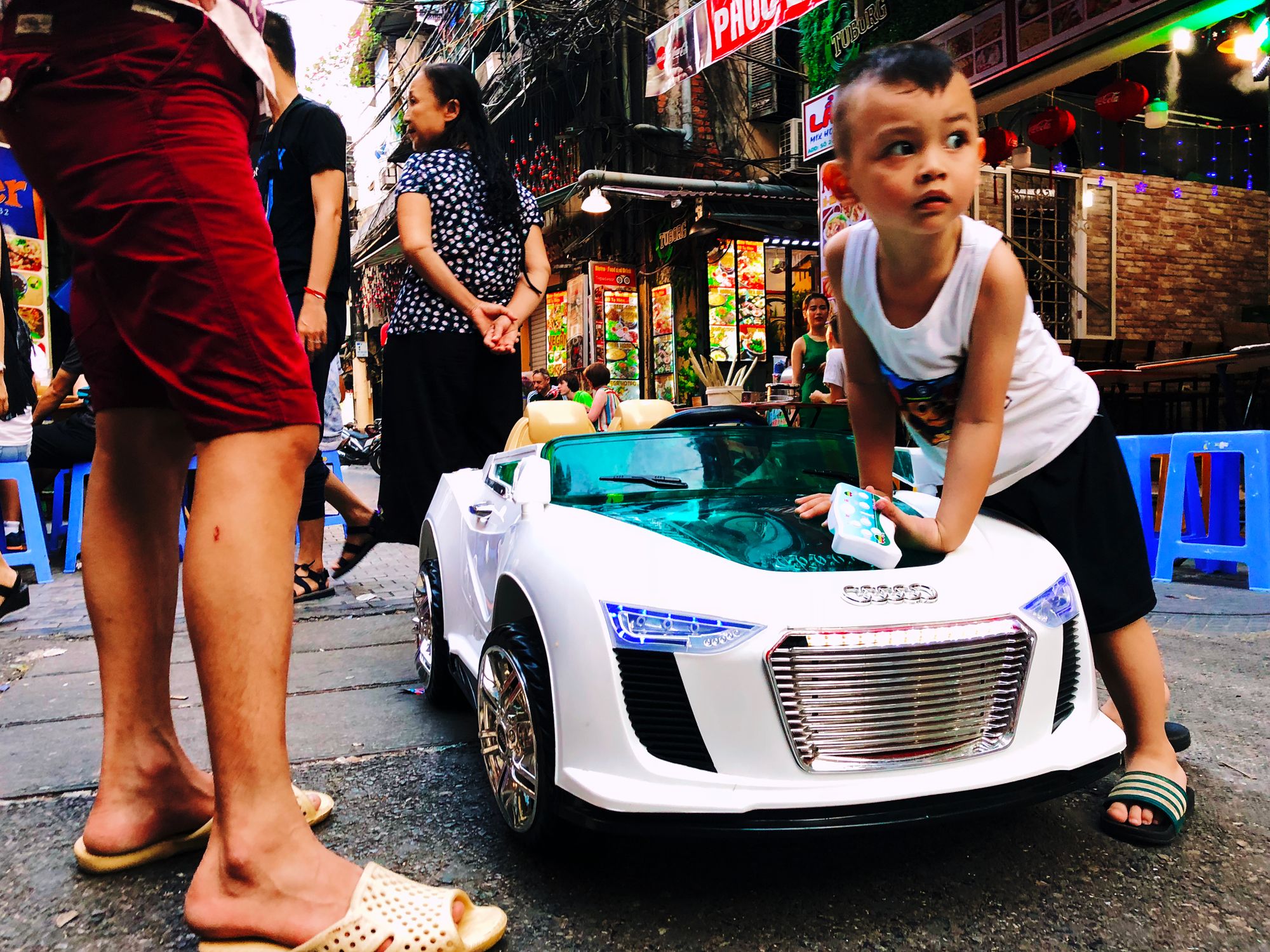 A couple more days in Hanoi, and soon we'd leave this amazing country behind. One thing we know? We'll be back to Vietnam, no doubt about it.
---
Hotel Saigon : Adora Hotel
Hotel Hanoi : Classic Street Hotel
---